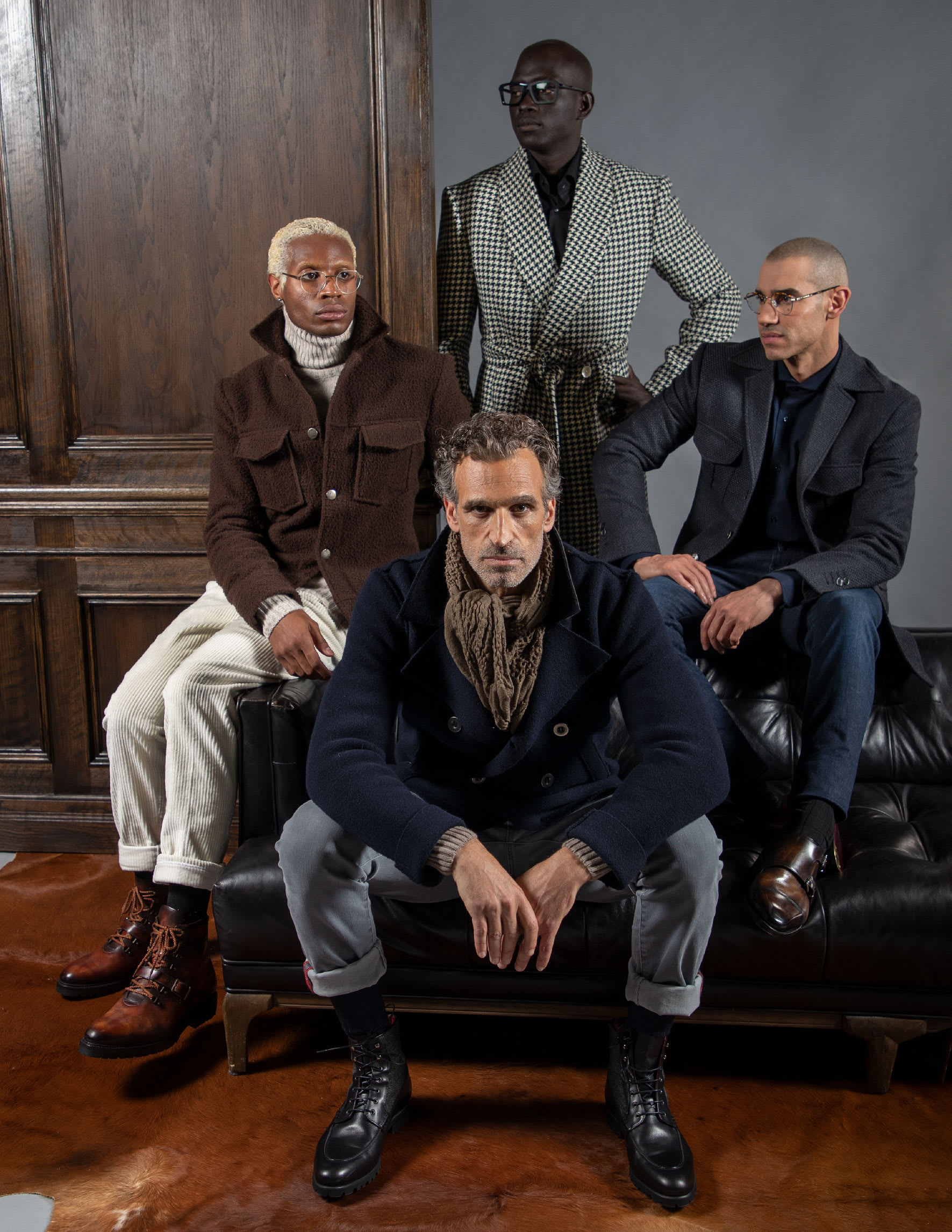 Classic Luxury with a Twist of Trends
At King & Bay, we value classic men's fashion. We offer quality bespoke and custom menswear for discerning clients interested in quality, attention to detail and an eye for design. rBeing in the fashion industry, we naturally keep on eye on seasonal trends. Read on for tips on some of this year's trends for men for fall and winter.
Ready for Red?
While this bold colour might not be for everyone, it's certainly a popular trend for this fall and winter. Our Fall Winter 2022 Collection features a stunning crimson red velvet single breasted dinner jacket that exudes classic luxury. If a full red jacket feels like too much, you can add red to your wardrobe through smaller accessories like ties or pocket squares. 
Boost Your Look with Boots 
Since we are in the business of men's fashion, we think it's important for men to look good from head to toe, and we think footwear is an incredibly important accessory. Combat boots are quite popular this season and Our Fall Winter 2022 Collection features two stunning pairs of custom combat boots you'll want for yourself. Not only are they on trend, but they are comfortable, too. Proudly, all King & Bay footwear is custom made for you, so you have a hand in designing your boots (and shoes) exactly the way you want them.