Stripes are a classic pattern that have been a staple of men's fashion for centuries. From pinstripes to bold stripes, this pattern can add depth and visual interest to any outfit. Whether you're dressing for a casual weekend or a formal occasion, stripes offer versatility and a touch of timeless style.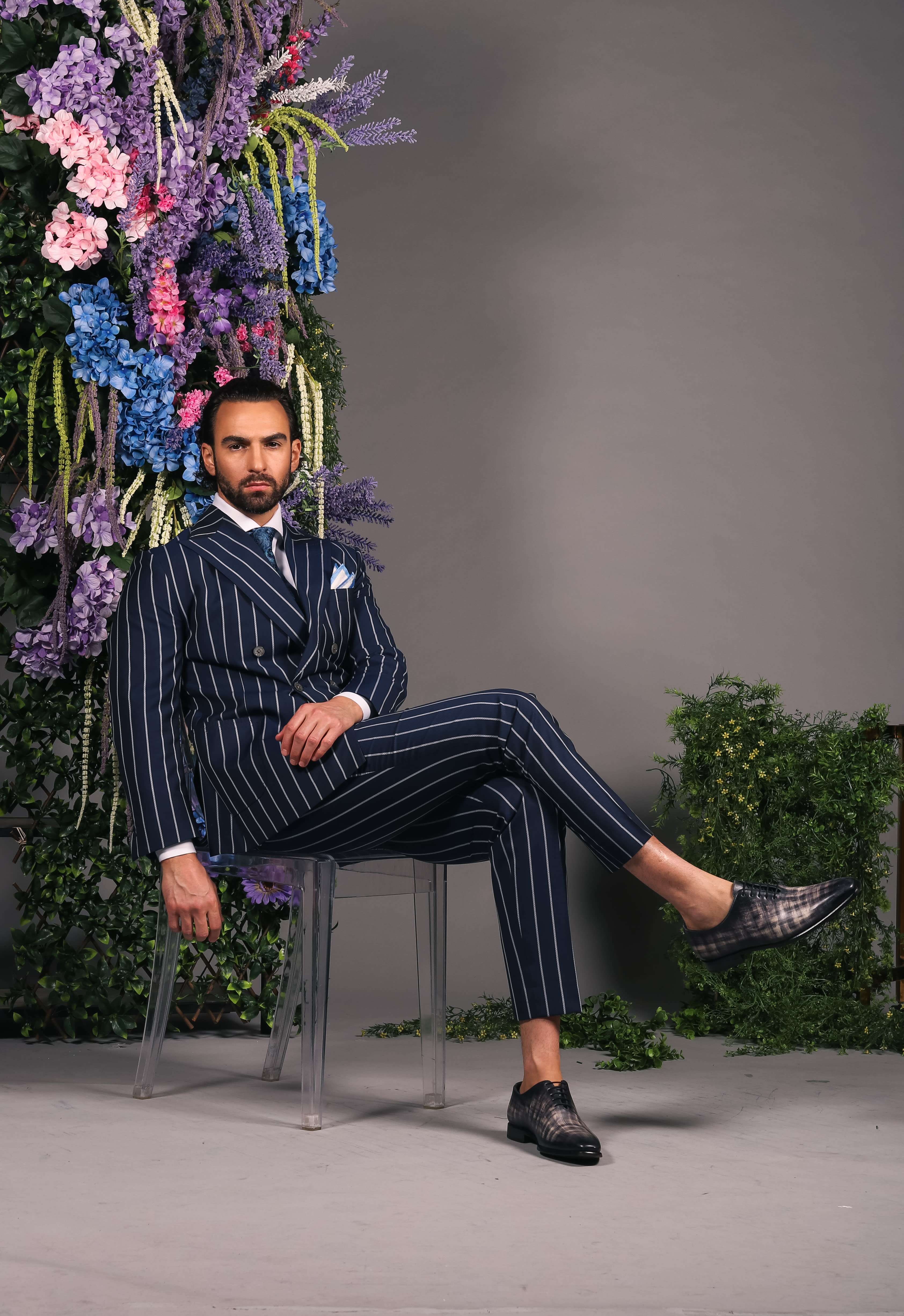 The Timeless Appeal of Stripes
Stripes have been a part of men's fashion for centuries, dating back to the ancient Greeks and Romans who adorned themselves in striped clothing. In the 19th century, stripes became associated with the professional class, particularly bankers and lawyers who wore pinstripe suits to convey a sense of authority and respectability. Today, this pattern continues to be a popular pattern in men's fashion, with new trends and styles emerging each year.
Making a Statement with Stripes
Vertical vs. Horizontal: Which is Better?
Vertical stripes are often associated with formality and are commonly found in suits and dress shirts. They can also create an elongating effect, making you appear taller and slimmer.
On the other hand, horizontal stripes are often avoided by men due to the belief that they make one appear wider. However, when done correctly, horizontal stripes can make a statement in any outfit.
How to Choose the Right Pattern for Your Body Type
When choosing a stripe pattern, it's important to consider your body type. If you're on the shorter side, vertical stripes can create the illusion of height. If you're taller, horizontal stripes can add width and balance to your frame. Those with larger builds should opt for thinner stripes, while those with slimmer builds can experiment with bolder stripes.
The Best Colour Combinations for Striped Outfits
When it comes to colour combinations, there are endless possibilities when it comes to stripes. For a classic and timeless look, stick with navy, black, and white. For a bold and daring look, experiment with bright and contrasting colours. When mixing stripes with other patterns, choose colours that complement each other rather than clash.
Stripes for Different Occasions: Casual vs. Formal Attire
Stripes can be worn in a variety of settings, from casual weekend wear to formal occasions. For a casual look, pair a bold striped shirt with chinos or jeans and sneakers. For a formal occasion, a pinstripe suit is a timeless classic that adds a touch of sophistication to any outfit.
Stripes in Accessories
Stripes are not limited to clothing alone – they can also be incorporated into accessories and details to elevate your style. Striped ties, socks, and pocket squares can add subtle yet impactful accents to your outfit. Stripes in footwear, bags, and other accessories can also add visual interest and elevate your overall look. Exploring striped details such as cuffs, collars, and linings can provide a touch of sophistication and attention to detail.
Stripes are a versatile and classic pattern that can elevate any man's wardrobe. Whether you're dressing for a formal occasion or a casual weekend, incorporating stripes into your outfit can add a touch of timeless style and visual interest. With these tips and tricks, you can confidently wear stripes and elevate your style game.
King & Bay offers finely crafted pinstripe suits that exude a classic and sophisticated style. Contact us.
---
More King & Bay Men's Style Advice