Spring & Summer 2021: Layer Up
For those chilly spring evenings, your best bet is a layering jacket. A concept carried over from the fall, garments like field jackets and safari jackets create unique looks that stand out from traditional sport jackets or coats.
This collection of King & Bay spring jackets are created using linens and hopsacks to layer up with t-shirts, floral shirts and dress shirts effortlessly.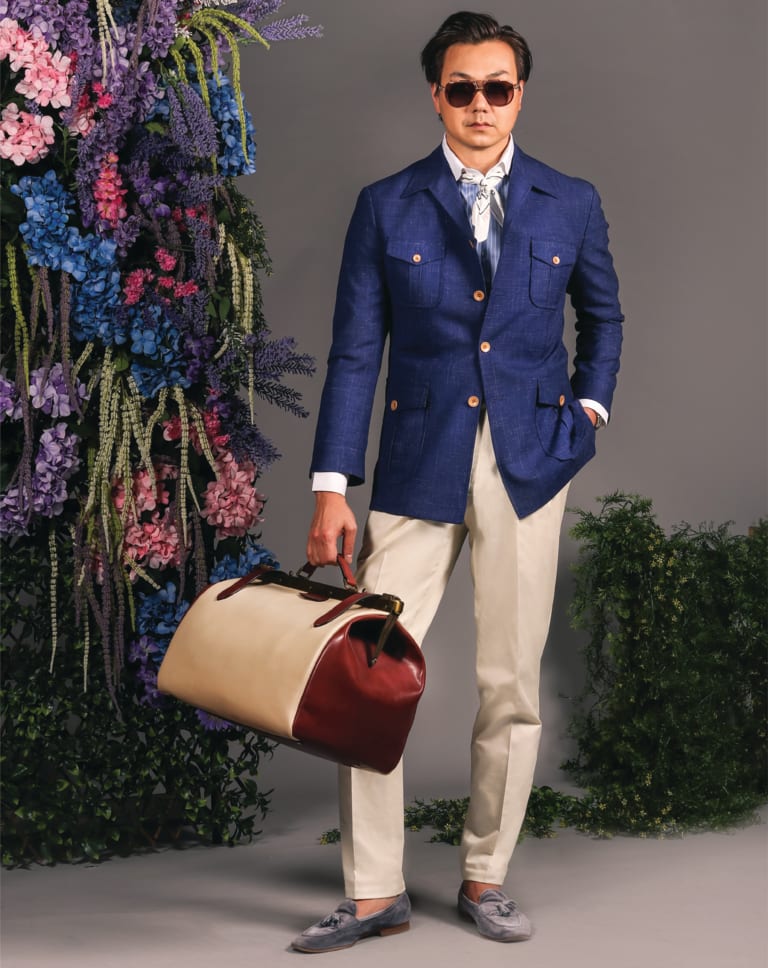 Oceanic Blue Safari Jacket
The spring safari jacket is the perfect new look to add to your wardrobe. This outfit is the epitome of european sophistication; perfect for a vacation in the south of France or to the Amalfi coast, the only difficult choice to make is which champagne bottle to open to sip on a luxurious yacht.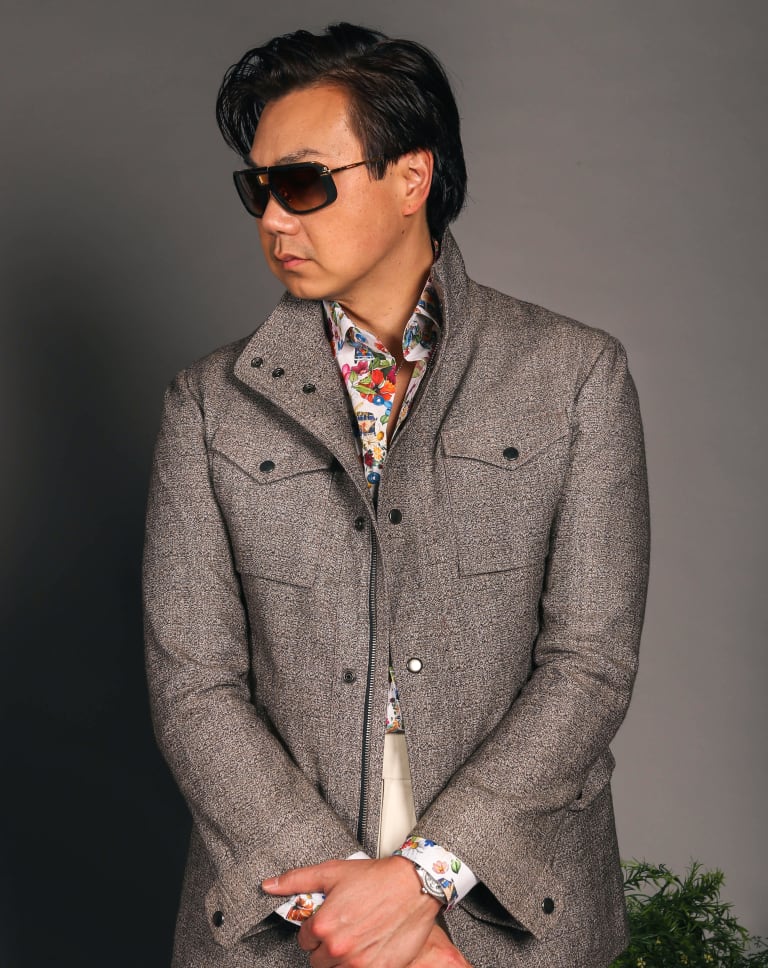 Taupe Field Jacket
The field jacket transitions from fall to spring easily as the top layer to a fantastic outfit. This taupe textured field jacket pairs beautifully with the white trousers and floral shirt as an added layer of warmth once the sun goes down.
Eyewear: Dita Mach Eight Black-Gold 
Book your Spring Style consultation.
Sand, Tobacco Brown & Peach Windowpane Safari Suit
The New Summer Suit. By utilizing the safari jacket rather than a traditional one, this look is a fresh take on a jacket and trouser. From the belted closure to the unique collar, nothing else is needed than a white t-shirt and white sneakers.
Eyewear: Dita Believer Black-Gold