Spring & Summer 2021: Return of the DB
The double- breasted suit has fully completed its triumphant return to the forefront of menswear. Perfect to wear for important meetings and presentations, the double breasted suit demands attention and feels like your own coat of armour with its overlapped closure.
This collection of King & Bay double breasted suits are showcased with powerful stripes and bold checks to stand out in the crowd, not only for their unique styles and patterns but also with a pop of spring colours.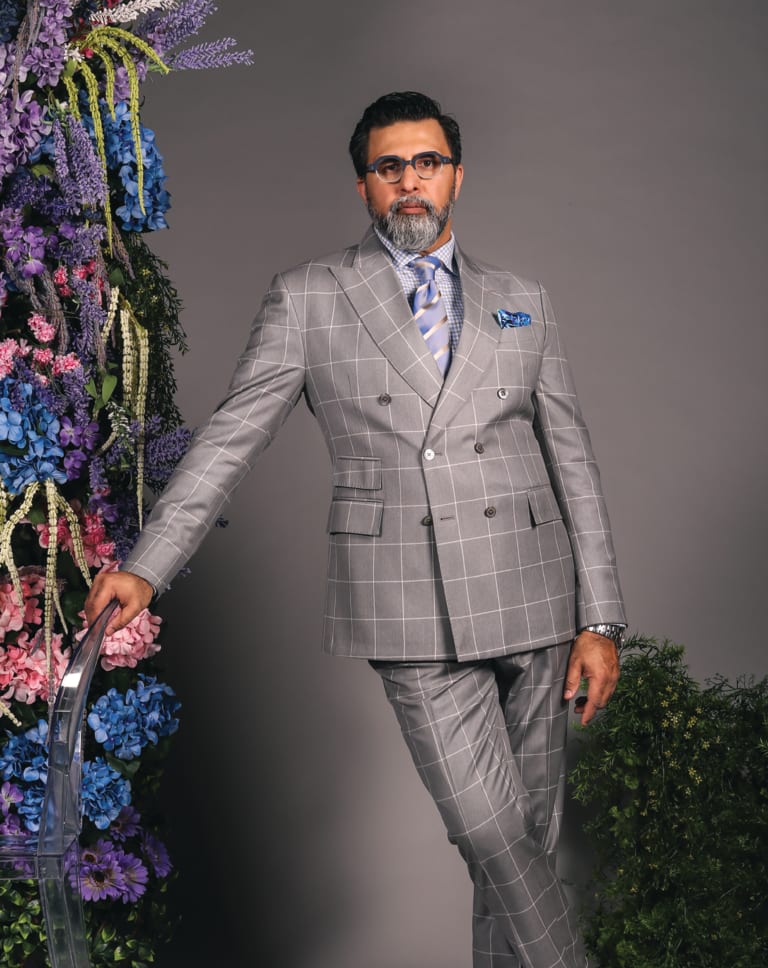 Light Grey Windowpane Suit
One of our favourite patterns of all time, the windowpane check makes its triumphant return in spring/summer form taking advantage of a lighter shade of grey. DB is a way of breaking the mould of the traditional single breasted suits. It is a statement on its own.
Eyewear: RAPP Alderson Blue-Grey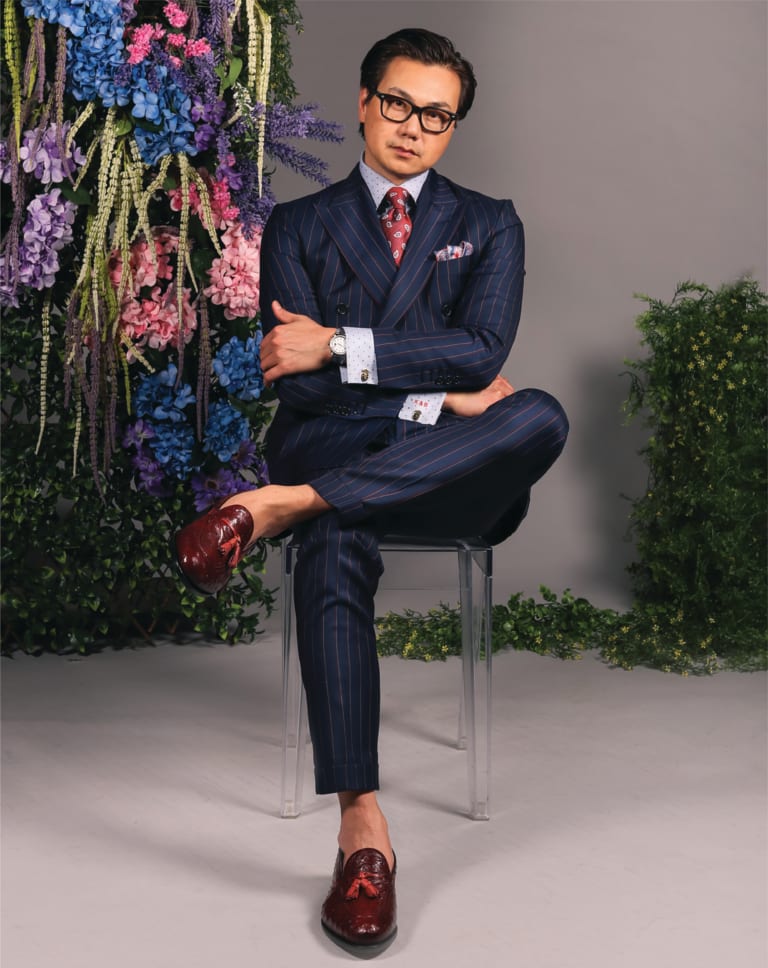 Navy & Scarlett Striped Suit
Give your colleagues something to talk about by flipping the pinstripe suit on its head with a coloured stripe. In this case, a beautiful red stripe contrasts with the indigo beautifully especially when paired with a red paisley tie.
Eyewear: Chrome Hearts Cox Ucker Matte Black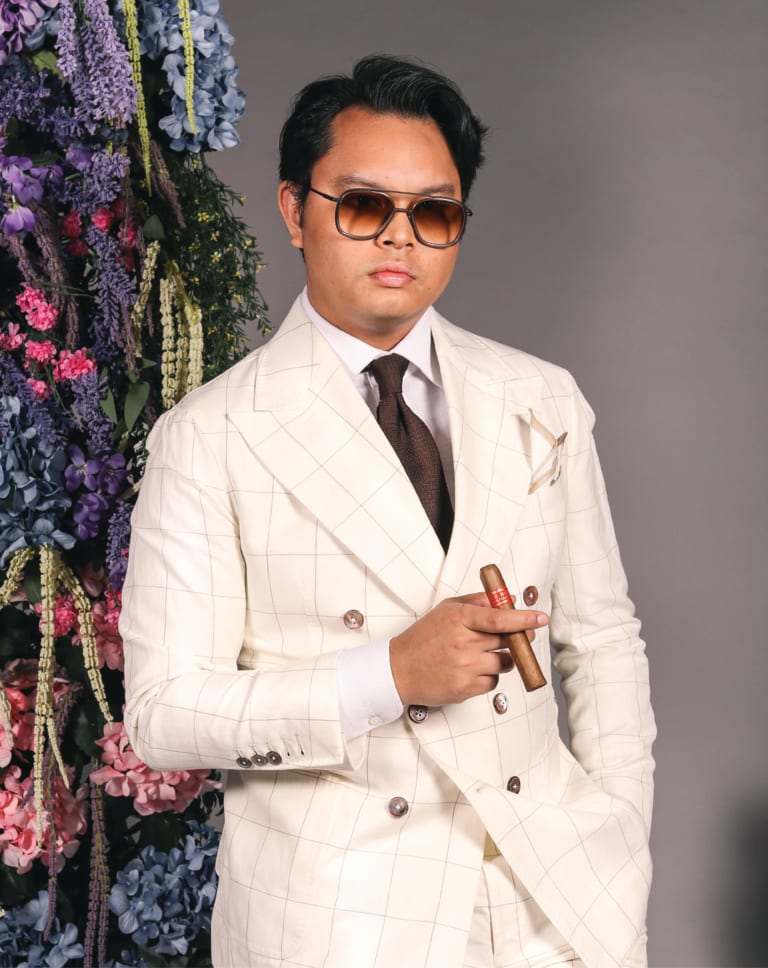 Ivory & Tobacco Windowpane
Perfect to wear for a destination wedding or a summer vacation sunset dinner, this Ivory Linen double breasted suit features a tobacco brown windowpane check for an elegant look that will stand out in the sunlight. Cuban cigar sold separately.
Eyewear: Dita System One Black-Rose Gold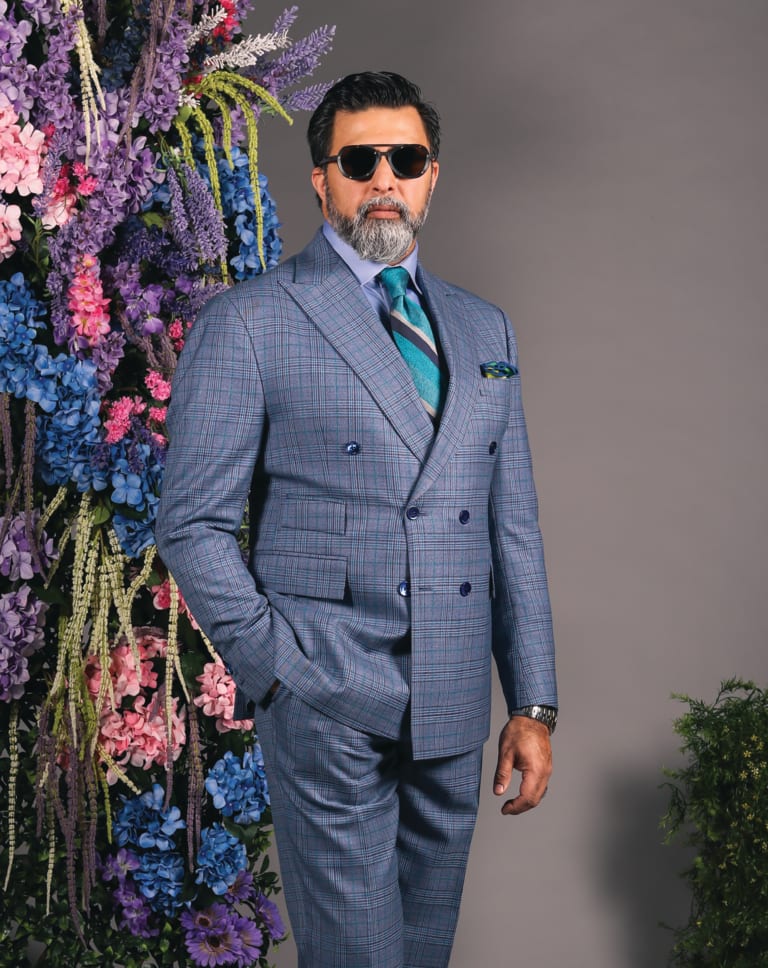 Sky Blue & Teal Check Suit
This sky blue double breasted suit incorporates a teal check that we've brought out by pairing a bold teal striped tie. Given the hint of colour, this suit is the perfect to wear for a meeting or presentation, this suit shows that you mean business, but you're ready to hit up a patio.
Eyewear: Piero Massaro PM373 Satin Black
Book your Spring Style consultation.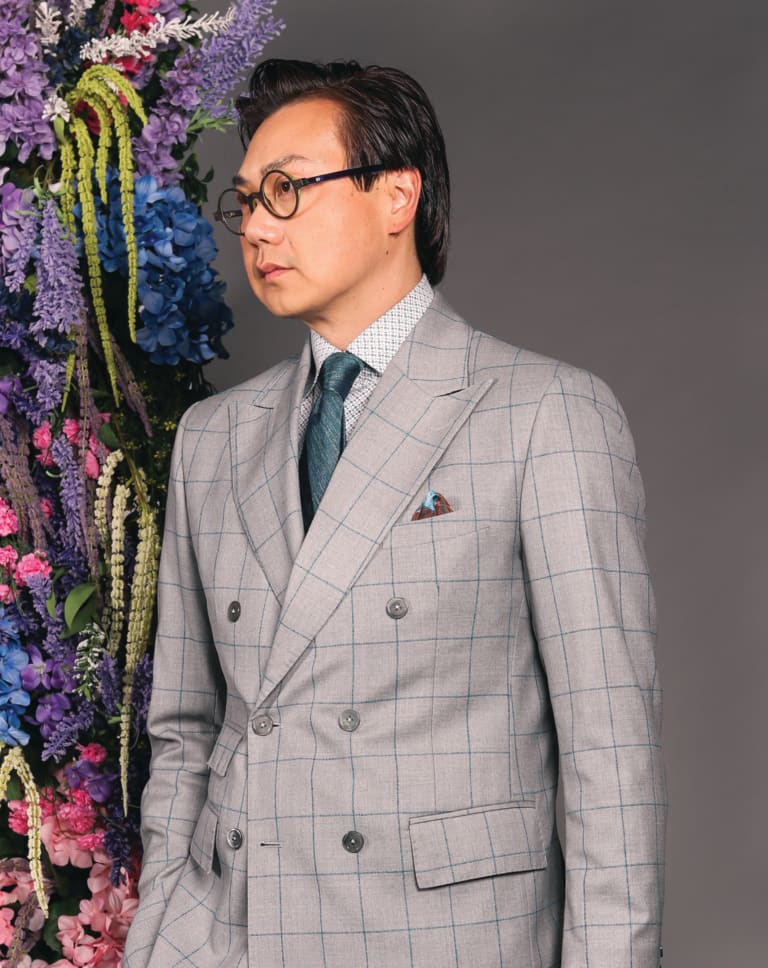 Light Grey & Teal Windowpane Check Suit
This look showcases teal combined with light grey. With a raised windowpane pattern, this suit pairs beautifully with a micro print shirt and teal solid tie for a fashion forward look.
Eyewear: Piero Massaro PM467 O8O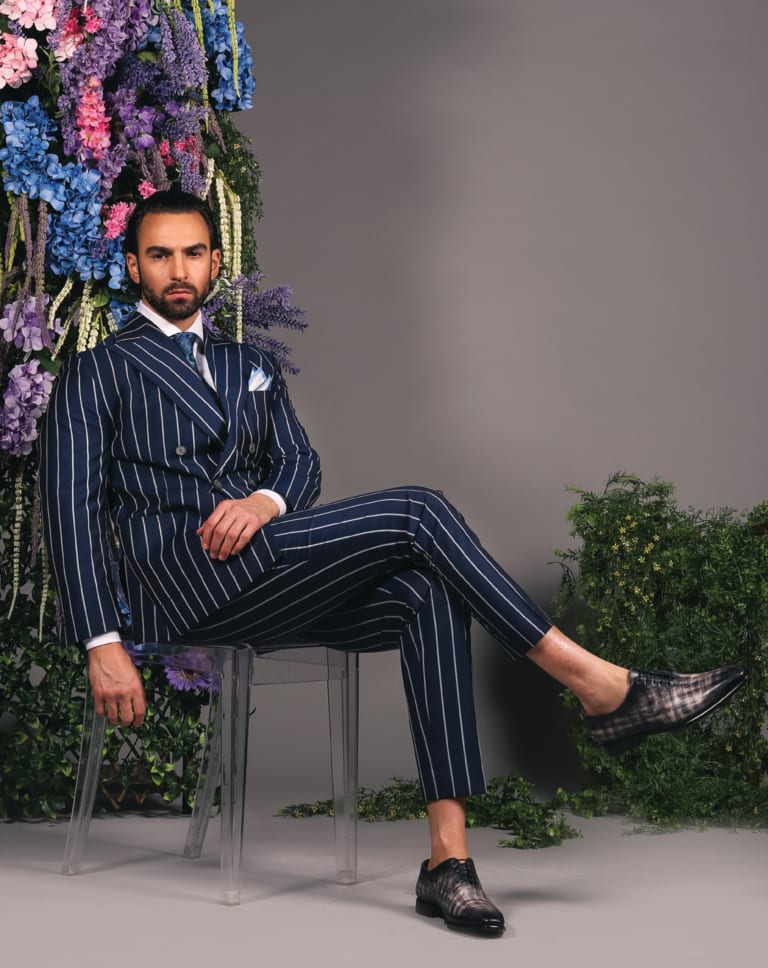 Mid Blue Summer Pinstripe Suit
Everybody needs a closing suit in their wardrobe and for the spring season, a lighter shade of blue and a thicker light grey stripe is the key to bringing your closing look into the warm weather.