Spring & Summer 2021: Suit Up for Spring
Business doesn't take a vacation when the weather gets warm! This collection of fantastic King & Bay Spring Suits feature incredible colours and patterns unique to this season.
The result is a blast of new colours that can be transitioned from work to play effortlessly, taking your outfit from the office to the patio without compromising a stunning look.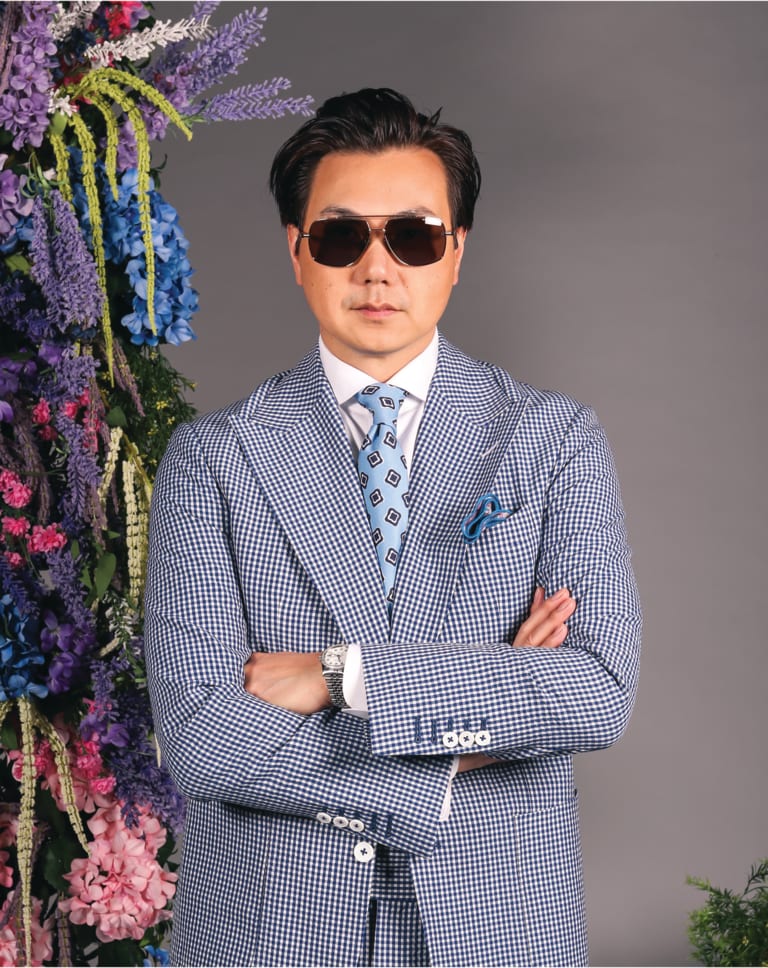 White Seersucker Gingham Check Suit
This 3 piece seersucker suit subverts expectations with a white and marine blue gingham check pattern rather than a stripe. The result is an incredibly lightweight, summer suit that can be worn with or without the vest to any patio to stand out.
Eyewear: Blake Kuwahara Meyer Slate Horn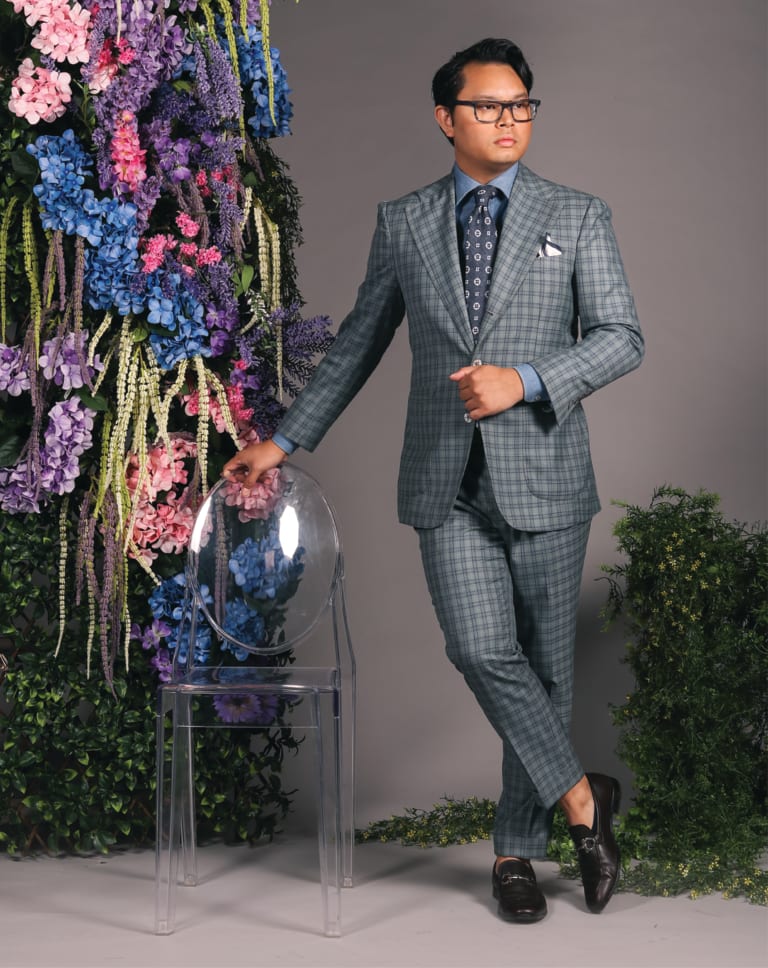 Moss Green Check Suit
This Moss Green Check Suit pairs incredibly well with the washed denim shirt and linen blend medallion tie. The look is sophisticated for the office, but has the right amount of character to stand out in a crowd.
Eyewear: Blake Kuwahara Meyer Slate Horn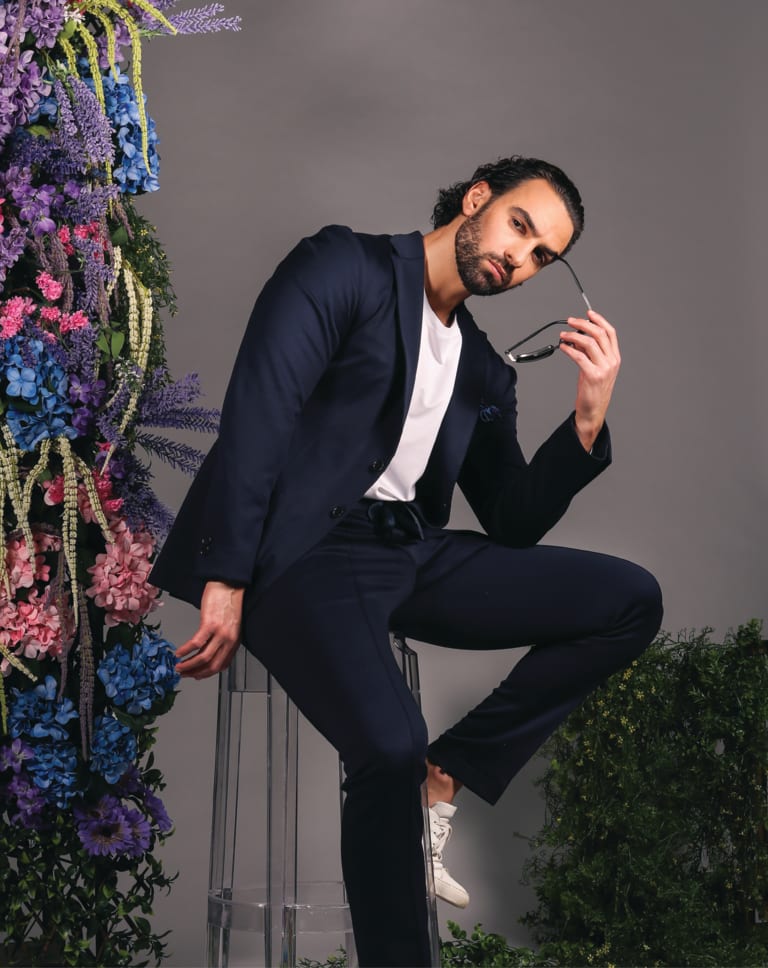 Navy Jersey Suit
We've cracked the code to leisure tailoring. A garment that looks as dressy as the next navy suit you see, but feels just like your favourite pair of joggers and sweaters. The jersey suit can easily be dressed up with a shirt and loafers but it truly shines with a t-shirt and sneakers.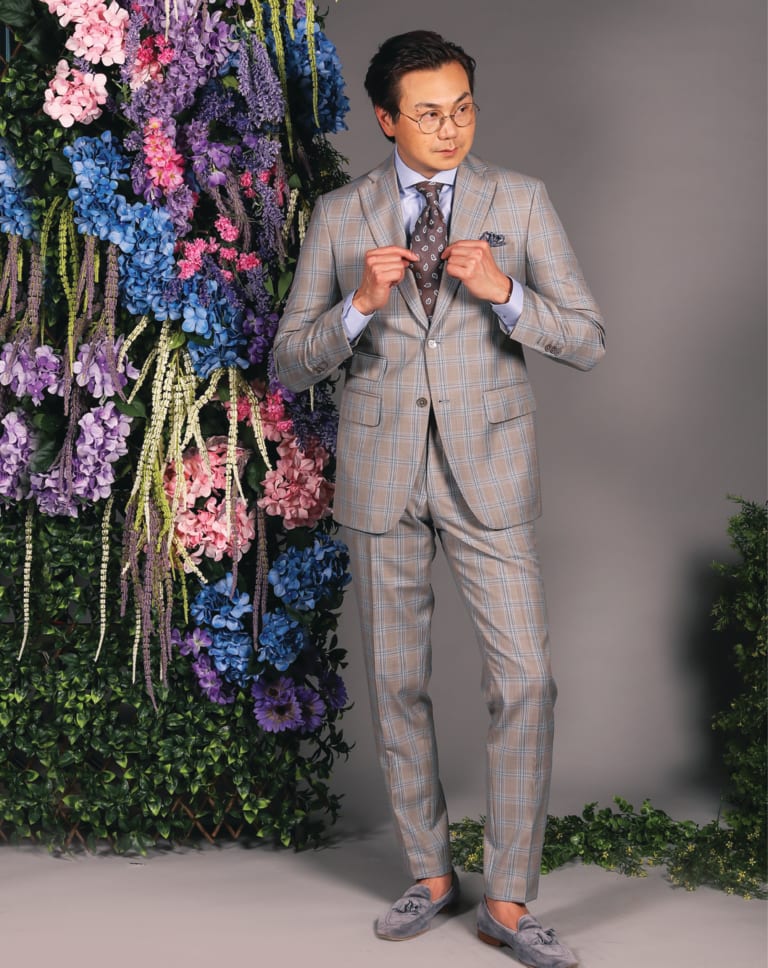 Sand & Sky Blue Check Suit
Sand is a fantastic neutral tone for the spring. This check suit is a perfect look to take from the office to the patio.
Book your Spring Style consultation.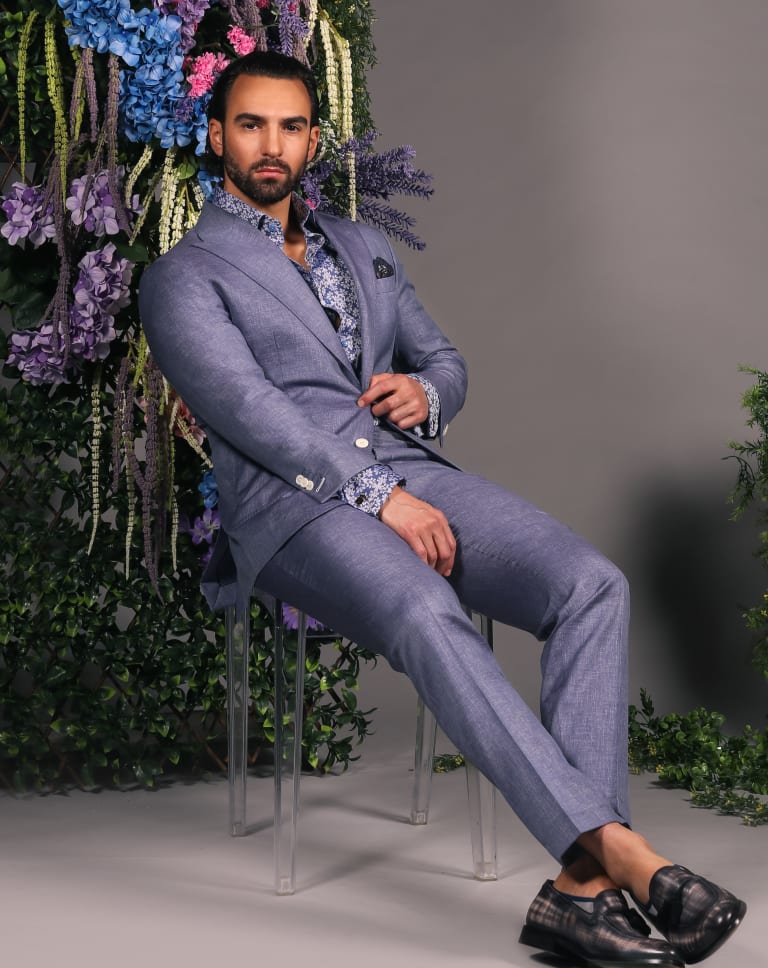 Periwinkle Wool & Silk Blend Suit
Easily transitioned from work to play, this periwinkle wool/silk breakaway suit can be worn effortlessly to work with a white shirt and plum tie or casually for any summer outdoor party with a floral shirt.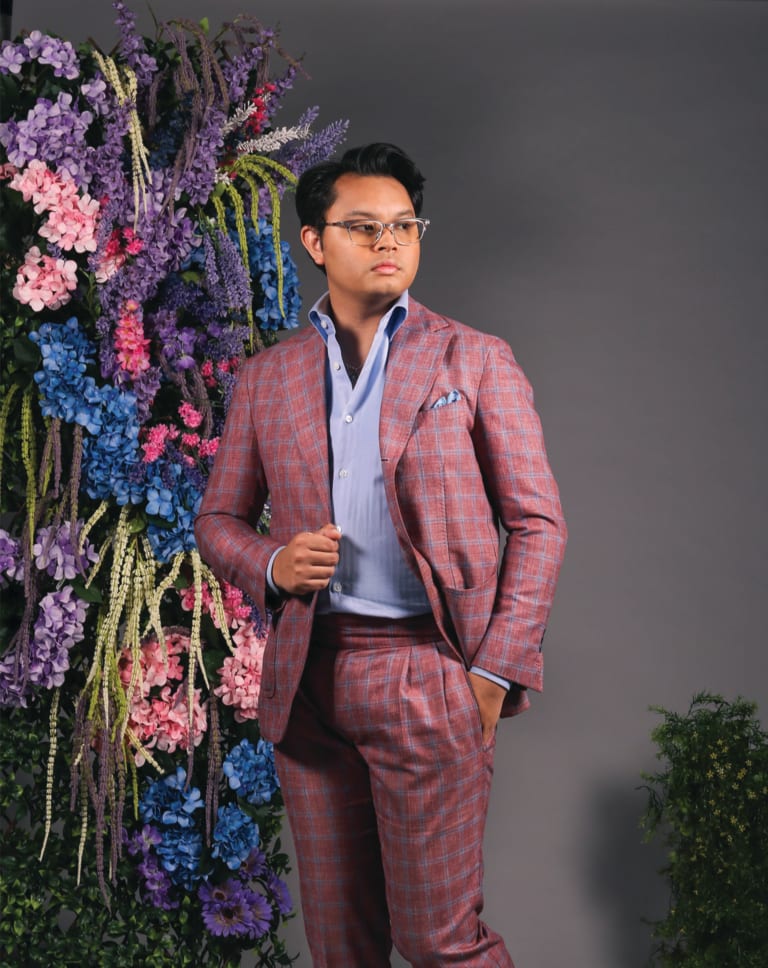 Coral & Sky Blue Windowpane Suit
This pastel coral check suit features a sky blue windowpane that pairs beautifully with the powder blue herringbone shirt. Separate the jacket and pair a sky blue cotton pant or light washed jean to dress the jacket down effortlessly.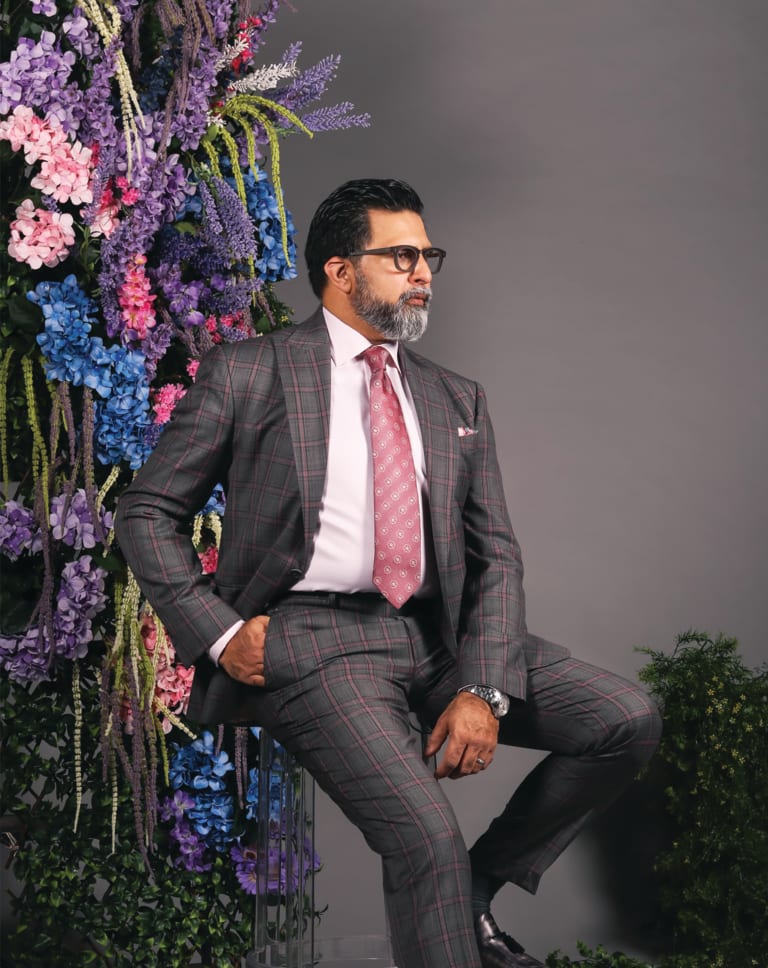 Mid Grey & Coral Windowpane Suit
Adding pops of colour for the spring can be as simple as a secondary colour in a suit. This mid grey suit features a coral check allowing for an incredible pairing of a blush pink shirt and coral tie for an effortlessly elegant look. 
Eyewear: Dita Believer Black-Gold
Blue Steel Striped Suit
Move over Gatsby, the new spring closing suit is here and it's here to stay. This incredible Blue Steel 3 Piece Suit features a silver stripe that easily stands out, especially when paired with the fuchsia Garza textured tie.