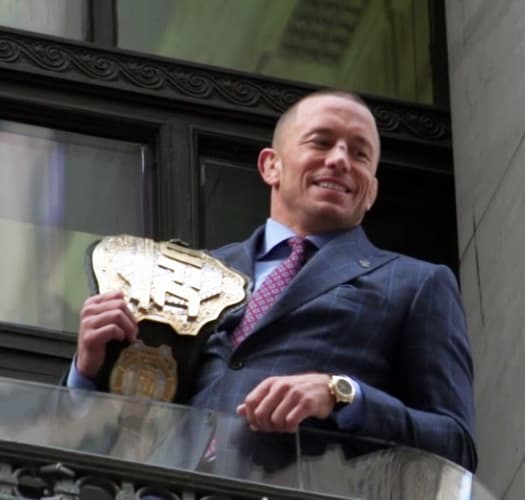 GSP Looking Good in K&B
Canadian Georges St. Pierre (known colloquially as GSP) is widely regarded as one of the greatest fighters in mixed martial arts (MMA) history.
He proved that claim with a championship win at his 'comeback' fight at UFC 217 against UFC Middleweight Champion Michael Bisping.
As Canadian sports enthusiasts, the King & Bay team is very proud to have worked with GSP, and even more proud to see him in these video clips wearing our unique lion's head lapel pin on his custom suit.
Take a look at these videos:
Interview with UFC Specialist Ariel Helwani
Proud to be a small part of the best in Canadian Sport.