UFC 246 McGregor vs Cowboy is the most anticipated UFC event this year, and once again, Bruce Buffer will take his stand in the Octagon wearing King & Bay.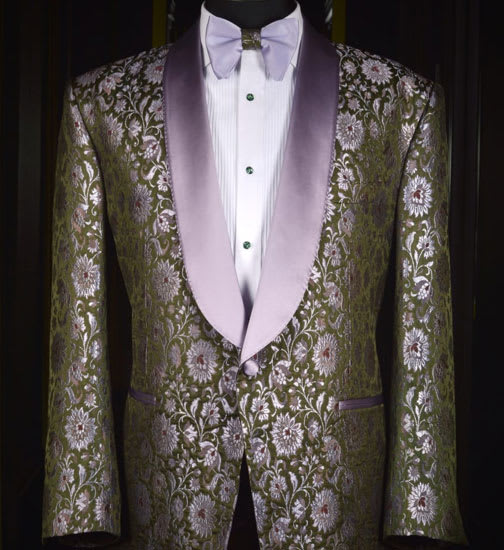 Style in the Ring Since UFC 200
King & Bay has been helping Bruce Buffer hone his style in the Octagon since UFC 200 in July of 2016.
For every UFC event since, we have created a new Raw Silk Jacquard Smoking Jacket for Bruce to wear as the ring announcer.
Over the years, the looks we have created for Bruce have become progressively bolder – from a black and silver smoking jacket (UFC 200), to a bright green and lavender smoking jacket (UFC 246). (Take a look at them all.)
The Convenience of the Master Suit
When we first started working with Bruce, we carefully measured him for a Master Suit. With this suit as the pattern, we are able to create new jackets that continue to fit him perfectly without the need for adjustments.
Plus, because Bruce is constantly travelling, we often ship directly to him wherever he may be, offering a convenient solution to his busy schedule.
Convenient, customized luxury.
A Grand Look for a Grand Evening
By now, we have created a jacket in almost every colour for Bruce – from purple to gold, black to silver, blue to ivory, and more.
With the return of Conor McGregor, UFC 246 – scheduled for Saturday, January 18 – is the most anticipated UFC event of the year. So we decided to go bold.
We believe this emerald green and lavender raw silk jacquard smoking jacket mirrors the import of the event. The lavender floral design is brought to life with the specially ordered lavender satin shawl lapel.
Notice, as well, the elegant custom emerald green Swarovski crystal studs that tie the shirt visually to the smoking jacket.
It's definitely the look of a legend.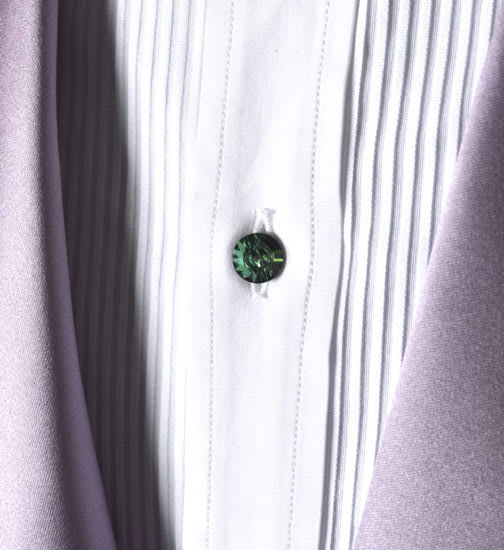 CLICK ON A THUMBNAIL TO VIEW LARGER IMAGES