With a visit by Bobby Orr that surprised even Doug Gilmour, this private event organized by Jackson Events was definitely a win.
It Was a Hockey Lovers Dream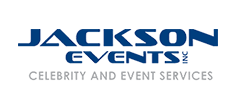 Jackson Events offers truly unique celebrity event services. When selected the King & Bay Lounge for this event we were thrilled.
With former NHL player Doug Gilmour as the featured guest... and a drop-in by Bobby Orr... this event was definitely a once-in-a-lifetime winner!
Kris King, former player and SVP of Hockey Operations for the NHL, was also in-house to mingle with the guests.
Talk about a one-of-a-kind experience. 
Custom. Memories. Created.
In preparation for this event, our King & Bay Master Clothier Aashif Jamani designed a stunning sports jacket for Doug Gilmour with a custom lining to commemorate his career.
The guests were also presented with a gift they'll talk about for years to come – custom pocket squares (for the men) and scarves (for the women) – made with the lining material we designed Doug's jacket.
Doug signed jerseys, posed for photos and offered exclusive access to the stories from his NHL career. 
Exclusive benefits. Private events at King & Bay.