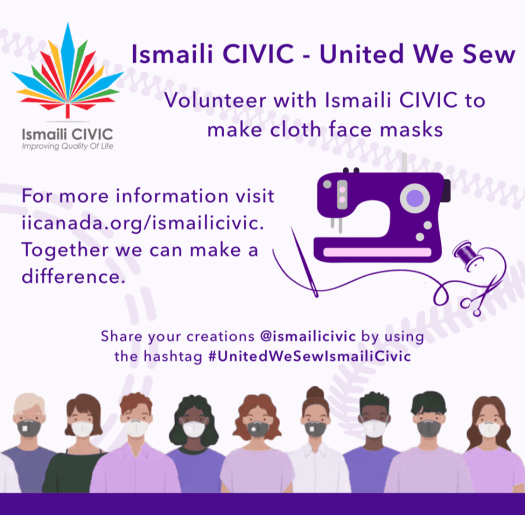 It Began With a Pledge...
In 2017, the Canadian Ismaili Muslim community pledged 1 million volunteer service hours over a one year period.
The goal was to improve quality of life for Canadians.
Since that pledge, Ismaili Civic has exemplified peace, compassion and care for the vulnerable by partnering with agencies to support Canadians.
Ismaili CIVIC is mobilizing volunteers across Canada to help sew cloth face masks.
King & Bay is stepping up to assist and distribute these masks to Ontario's individuals in need.
Improving quality of life — together.