Michael Truong, Fashion Director at King & Bay Custom Clothing, intentionally selected a collection of garments inspired by spring and summer - one curated with the vibrancy of these seasons. Truong shares more of the inspiration behind the King & Bay Spring Summer 2022 Collection along with other fashion advice for men.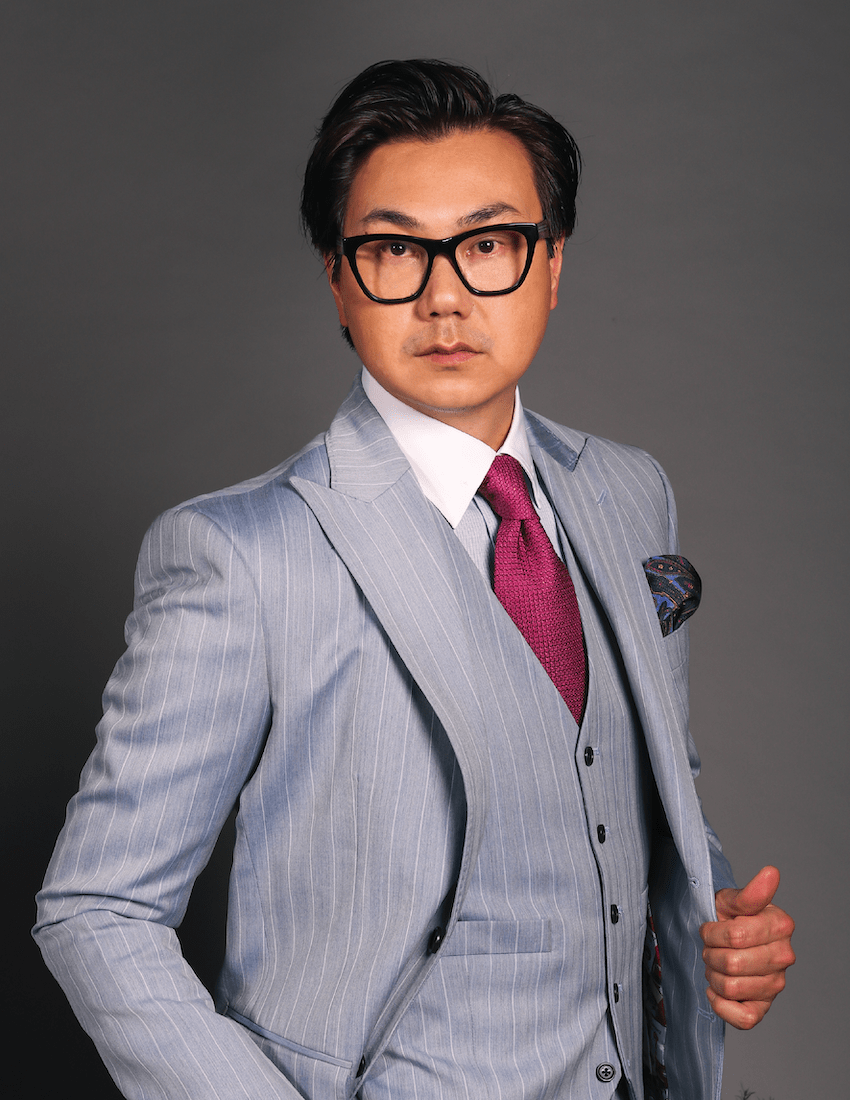 How the Spring Summer Collection Came to Light
As Fashion Director at King & Bay, Truong has a great appreciation for vibrant colours and bold designs. For men who already have some fundamental garments in their closets, Michael believes it's the perfect time to add some colour into the mix. He hopes men will be inspired by the garments he selected for the Spring Summer Collection and by his fashion advice. Read on to hear what Michael has to share about the collection and what he believes men should focus on when it comes to creating the perfect wardrobe for the spring and summer seasons.
An Interview with Michael Truong, Fashion Director
Q: The Spring Summer Collection features bold colours, patterns, and prints. How did you decide what looks to choose?
A: Spring is always an exciting time of year as people escape hibernation. The season brings new life and energy to everything around us and that's what this year's Spring Summer Collection is meant to encapsulate. The bold use of colour is refreshing and adds new depth to the drab wardrobe men have been wearing during the winter months. The vibrant pastel tones and eye-catching patterns are exciting and invigorating. The idea for this year's collection was to show the versatility of King & Bay and how the company can transform and curate unique garments for anyone looking to stand out.
Q: Can clothing from the Spring Summer Collection be customized?
A: The great thing about the clothing we offer is that everything can be customized. We offer a wide variety of fabrics from some of the top mills in the world. Our experienced Master Clothiers are able to help guide men through personalized consultations to ensure that the garments are curated specifically to their lifestyle.
Q: What is your best fashion advice for men as they look to expand their closets for the spring and summer seasons? 
A: The best advice I can offer to men is for them to understand their wardrobe. They should build their foundation before investing in bold garments. What I mean by this is that I encourage men to focus on staples such as a navy and grey suit to start. These two suits are the building blocks to creating a versatile wardrobe. Both of these garments can be worn individually or separately as a Breakaway Suit™.   
Q: What are some accessories you think men should incorporate into their spring and summer wardrobes? 
A: Accessories are important to a man's overall look - it's the little details that matter! Whether men add a pop of colour with a pocket square, patterned tie, or a silk scarf, these accessories will help enhance a plain, solid suit or jacket. It's also important to remember that shoes are an essential accessory, too.  Our bespoke shoe program offers an array of customizable colour palettes which helps coordinate your accessories and overall look.
Q: In terms of fashion, what does luxury mean to you and how does King & Bay guarantee luxury with the new Spring Summer Collection? 
A: The term luxury can be defined in so many different ways depending on the individual. To King & Bay, luxury means owning a special piece of clothing curated specifically for one person. The garments are measured and tailored to that individual, meaning no one else has the exact same garment. Essentially, the clothing we offer is not mass-produced. At King & Bay, we source out some of the most exquisite fabrics in the world; the luxurious nature of these cloths are the cream of the crop and that is what defines luxury to us.
Michael's keen fashion sense and impeccable attention to detail have made this year's Spring Summer Collection one that men will be drawn to - especially because of the luxurious fabrics and sophisticated clothing selections he chose.