Custom Suits

Express your personal style in mens custom tailored bespoke suits from King Bay – Toronto's premiere provider of custom suits for men.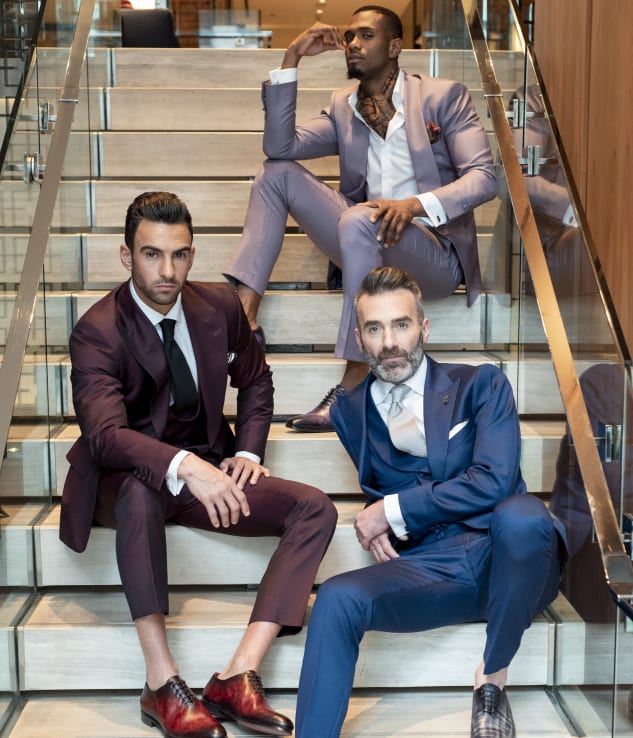 Custom Style That Suits You
Signature custom suits from King & Bay, Toronto's premium mens custom clothing destination, are designed to fit your body, as well as your style, perfectly.
Our reputation is based on an uncompromising dedication to craftsmanship and personal service.
We bring our client's personal style to life with the finest handmade custom suits, business suits, and wedding suits in Toronto.
Our pattern making techniques are backed by generations of expertise. To ensure a perfect fit, we first create your Master Suit – a personalized pattern, designed uniquely for you.
Once we achieve perfection with your Master Suit, we then use it to cut the fabric for your custom suit jacket and pants. 
At King & Bay, we design custom suits for the client who wants to make a distinct impression, unique to his personality. 
With hundreds of fabrics to choose from, endless detail customization options, and custom accessories, including custom shoes your custom suit is a statement of who you are.
From classic to creative, express your personal style perfectly with a custom suit from King & Bay.
Quality in Every Detail
When you work with King & Bay and our team of experienced Master Clothiers, you get quality you can count on, quality that will last.
Distinctive fabrics. Unique patterns. Custom linings. Creativity in the details. You can have it all.
Our custom-made, tailored suits are highly fashionable and functional. Every component and material used is selected to deliver top-tier quality, fit and finish in a custom suit.
And, because every client is as unique as his taste, we'll work with you to achieve a personal look that is the most flattering for your height, weight, build and shape.
In a stylish custom-made, tailored suit from King & Bay, you will stand out in any group. The perfect fit of your suit will accentuate all your best features and express your personal style.
The men who wear King & Bay custom suits simply look better than the rest.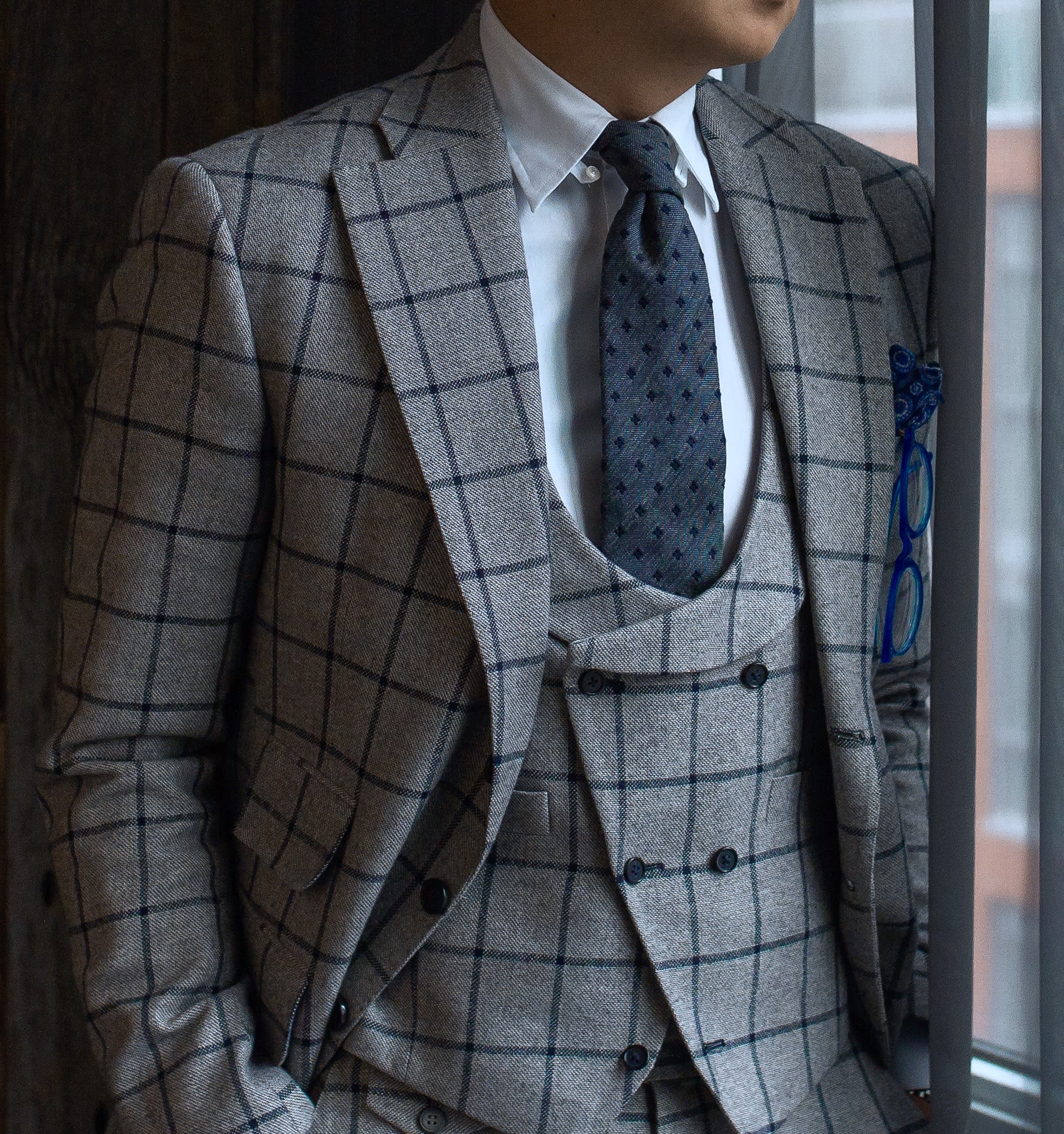 Try us on for size. We guarantee your satisfaction.
Your Custom Suit from King & Bay
The possibilities for your custom suit are endless. Look for inspiration in our custom suit gallery below – and then bring us your ideas.
WHAT TYPE OF MAN WEARS KING & BAY?