You'll find the latest and season's best accessories for men featured in our Fall Winter 2022 Collection. Read on to find out how accessories can elevate your overall style and set you apart this fall and winter.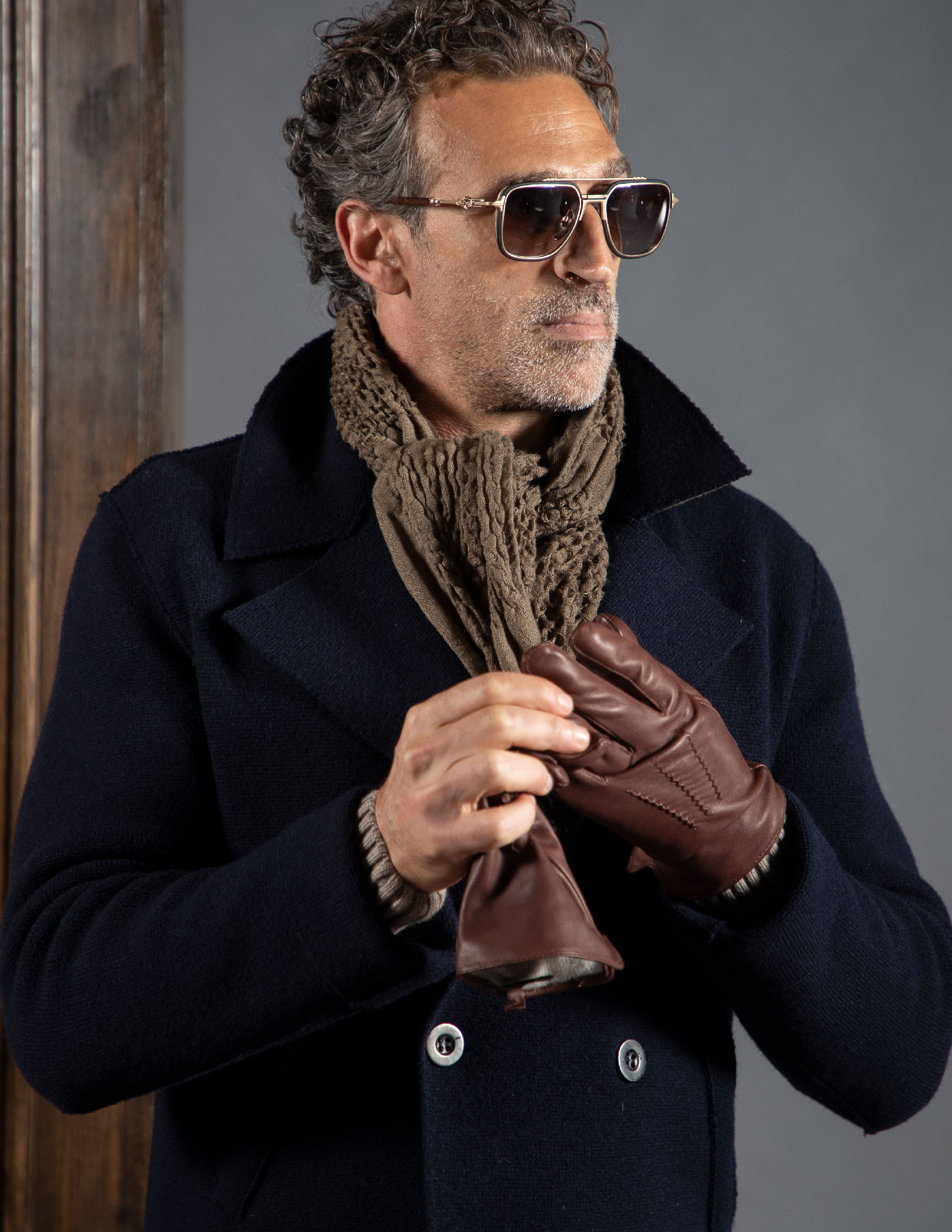 Elevate Your Style with Accessories
Men's fashion accessories are often under-thought and overlooked. However, accessories are what we tend to notice the most because they are the finishing touches that bring a look together; having a robust collection of accessories ensures a more versatile wardrobe. Accessories allow you to express your individual style and separate yourself from the crowd. This blog features our favourite fall and winter accessories for men from our newest Collection. 
Stylish Fall & Winter Accessories for Men
Footwear
Footwear is an important part of fall and winter fashion for men because the right pair can tie the whole outfit together. Footwear can also help to add a pop of colour to your look. The footwear featured in the Fall Winter 2022 Collection are completely custom-made. You can select from a variety of material, colour, and designs. This Collection showcases footwear that will surely transform your style this season from black and brown leather double monk shoes to red velvet and grey loafers and everything in between.
Ties
Your choice of tie can say a lot about your overall style. As men are heading back to the office as life goes back to normal, ties will play an integral part of their wardrobe. The ties featured in the Collection are made from the most luxurious and sustainable silks making them instantly classic. Ties are also important this time of year since the holidays and holiday events are right around the corner.
Pocket Squares
The addition of pocket squares to suits is another creative and simple way men can express their unique personalities with their wardrobe. Whether you opt for a solid pocket square or one that is more patterned and colourful, people will notice this added detail - it will really help to complete and pull your look together.
Leather Bags
A unique sense of elegance and sophistication is added to outfits with the addition of a leather bag. The custom leather bags featured in the Fall Winter 2022 Collection are made from the finest leather and feature incredible detailing in the hardware and design. They are definitely worth the investment because they are quality leather bags that are made to last - they are also timeless designs that are both stylish and functional. 
Cold weather accessories don't have to stop at hats and gloves. Men can transform their looks this fall and winter by adding other accessories to their wardrobe. From ties and pockets squares to footwear, accessories add the perfect finishing touches.