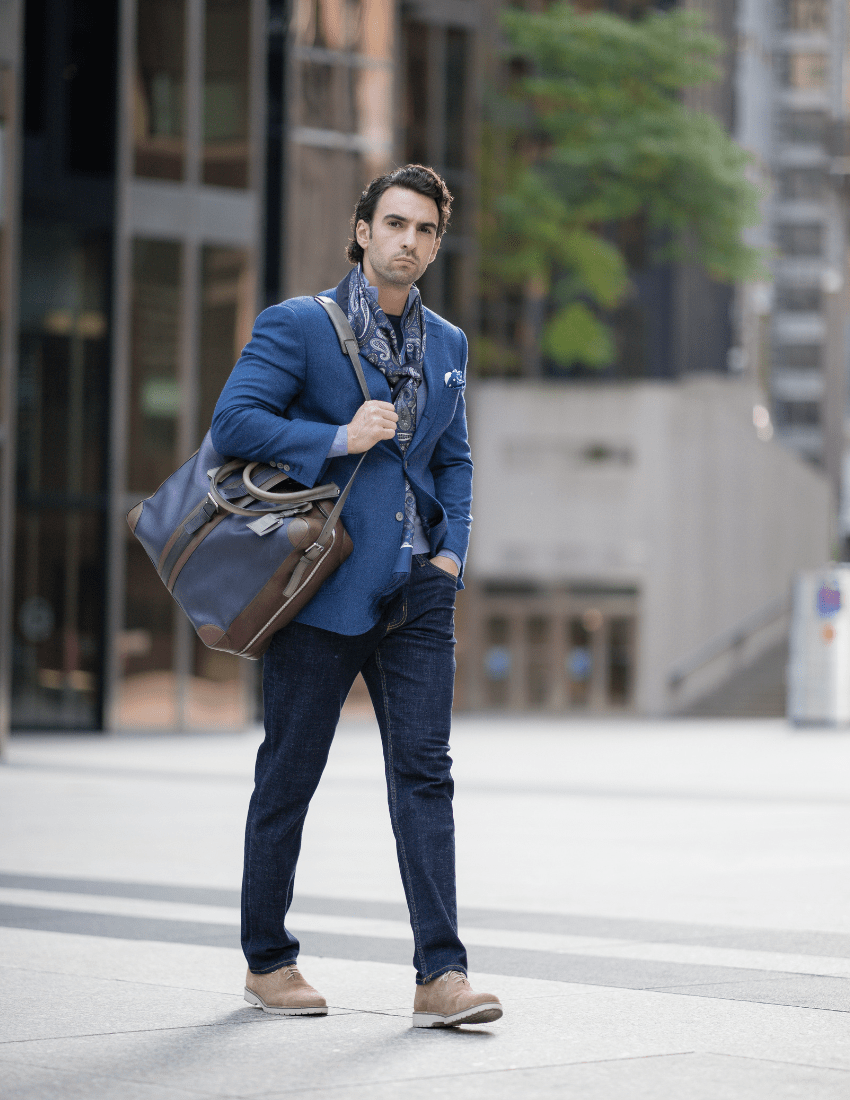 Professional and Presentable.
In a recent blog, we provided a list of essential garments that men should include in their business travel wardrobe. However, knowing what to pack is half the battle. Another significant consideration is knowing how to keep your garments looking sharp to ensure you show up to every meeting and event looking put together and professional. Read on for some of our best tips on this topic.
How Men Can Protect Their Garments During Business Trips 
Pack Crease-Resistant Clothing
One way to ensure you look sharp and presentable during business trips is to pack dress shirts and other garments that are less likely to wrinkle. A few fabrics to consider are wool, cashmere, and denim (if the dress code is business casual). 
Select a Business Friendly Hotel
No matter how carefully you pack, your garments are bound to have some creases when you take them out of your luggage. You can mitigate this inconvenience by  selecting a hotel that includes an iron in the room. Even though you may want to iron your own garments, having this practical option to remove creases in a pinch could be beneficial - especially if you intend on making a good first impression.