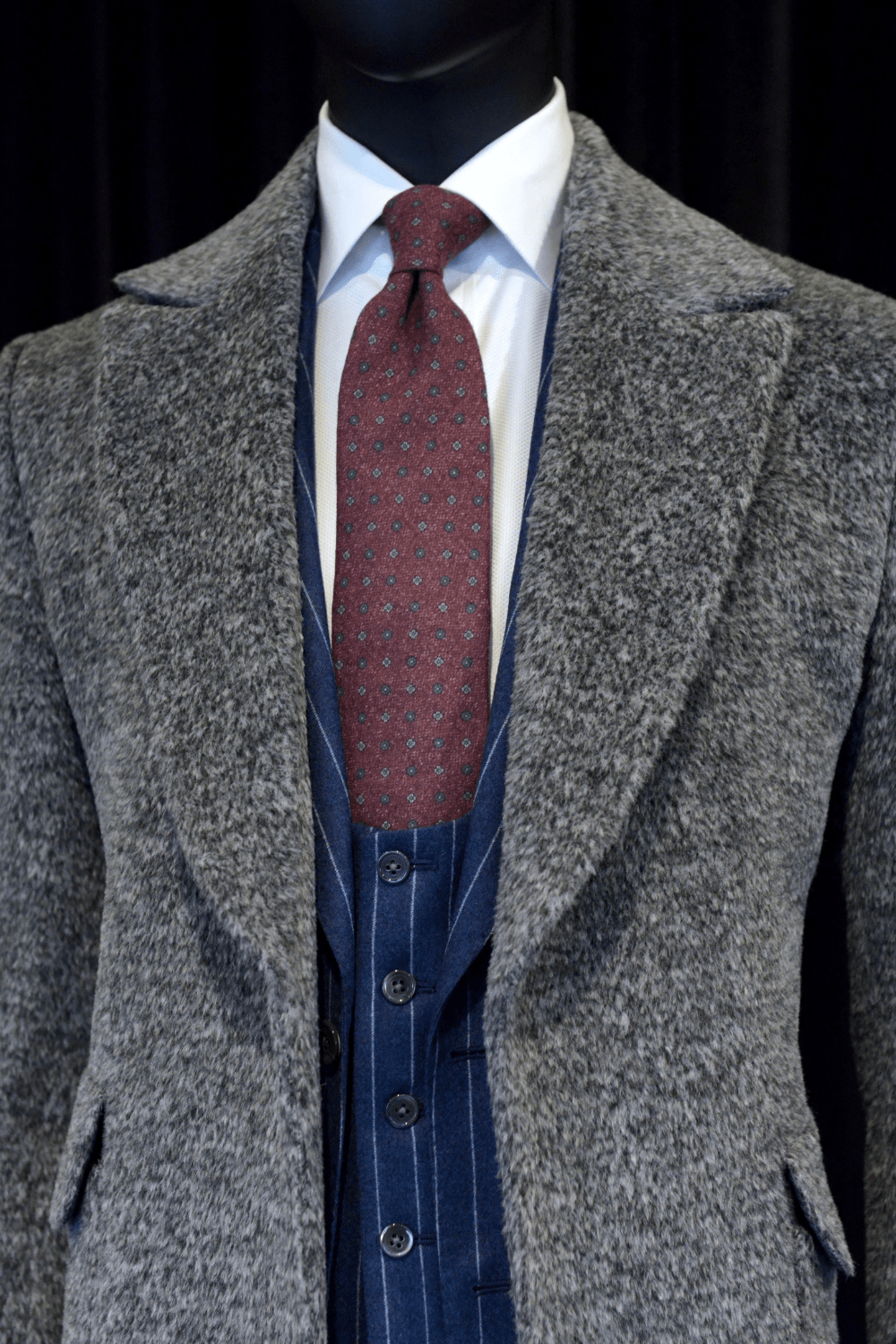 What is a Capsule Wardrobe?
If you've ever felt overwhelmed by the number of clothes in your closet and find that nothing works well together, then now might be the perfect time to build a capsule wardrobe. Essentially, a men's capsule wardrobe is a simplified collection of clothing consisting of timeless pieces that are versatile. The collection of garments serves as the building blocks of your wardrobe, and investing in quality custom clothing is a great way to build a capsule wardrobe and eliminate unnecessary pieces.
Essential Garments to Include in a Capsule Wardrobe
Versatile Outerwear
There are many men's outerwear options from overcoats to denim jackets. A trench coat is a great place to start when it comes to outerwear because they are great for every season and a true staple garment; it's a versatile piece of clothing that can be worn in any situation throughout the year.
Classic Black Suit
A custom made black suit is a classic sartorial piece of clothing for men to include in their wardrobe. The components of a suit can be separated and worn with other pieces making it extremely versatile. For example, you can wear the blazer with jeans for an elevated business casual look, or wear the trousers with a cashmere sweater.