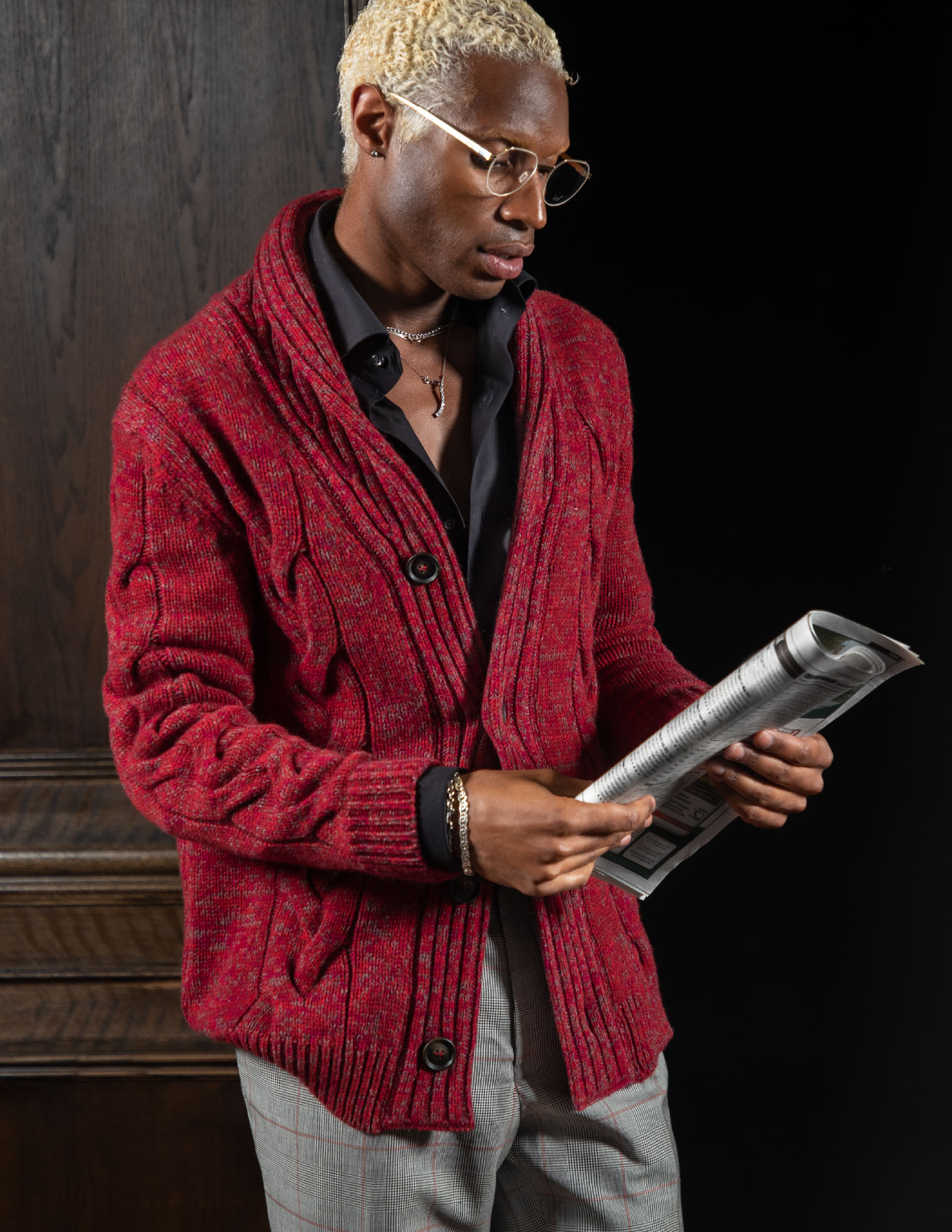 Break the Urge of Only Wearing Black
During the colder months, men are often tempted to dress in only black, grey, and navy - but we encourage adding more colour to your wardrobe this fall and winter. Wearing colour can affect your mood, stress levels, and behaviour, and it will also help you stand out in a crowd. This doesn't mean you have to be colourful from head to toe. We have tips on how men can embrace colour this season and how you can subtly incorporate it into your existing wardrobe. 
Tips on How to Add Colour to Your Wardrobe This Fall & Winter
Add Colour in Slowly
The term 'go big or go home' does not have to apply to your wardrobe. It's okay to add colour in slowly and subtly. If you don't feel ready to wear a bright coloured shirt, coat, or pants, try bringing in colour through your accessories such as shoes, ties, scarves, or pocket squares.
Keep the Season in Mind
A great tip for adding colour this season is to opt for a more subdued palette. Try richer and deeper hues of your favourite colours instead of garments that are brightly coloured. For example, burgundy is a great colour for both fall and winter. Red is also extremely popular this season and we are thrilled for you to see how we've incorporated this colour into our Fall Winter 2022 Collection.