While trends are an important aspect of men's fashion, there are certain classic menswear staples that will never go out of style. We're sharing our favourite menswear garments and accessories that are not only versatile, but that will be in style for years to come.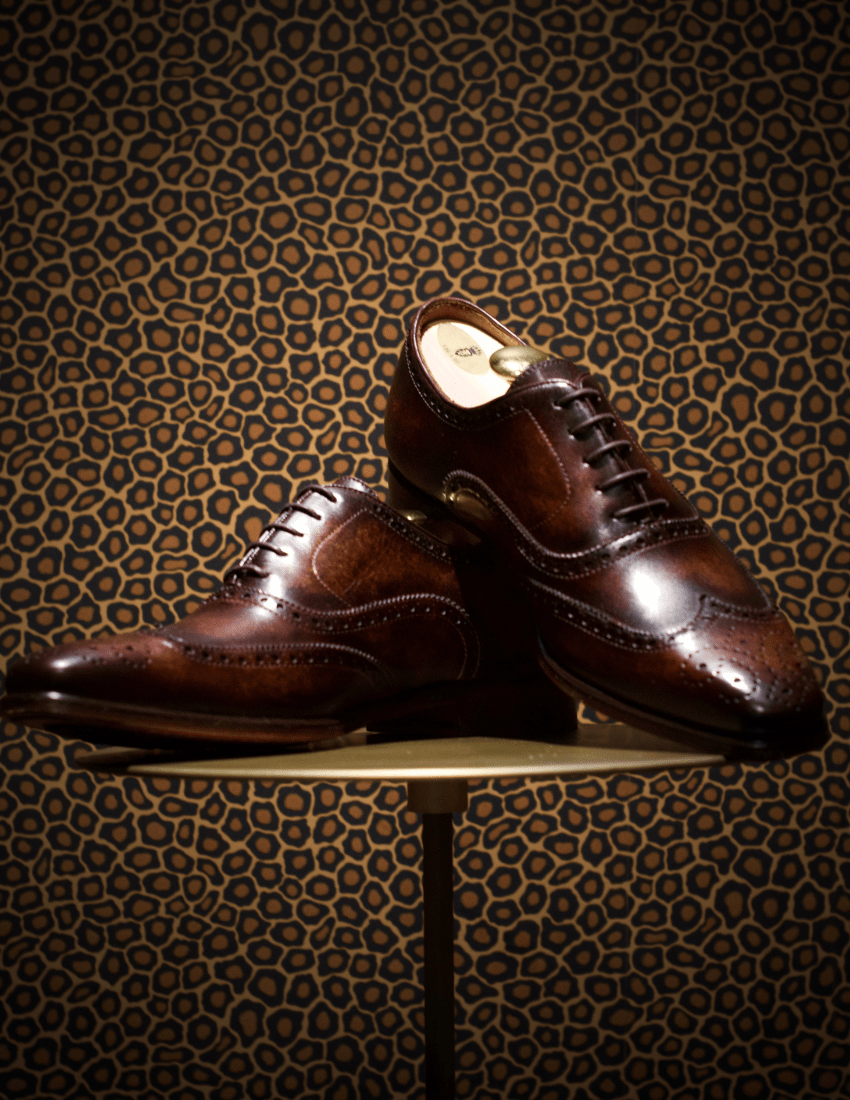 Trends vs. The Classics 
Menswear has seen its share of fashion trends throughout the years and they often serve as time capsules for different eras. However, not everything is only fashionable for one season; certain menswear classics have stood the test of time, and will continue to be in style long after fashion trends disappear. Read on to learn about our four favourite essentials for men that won't be going out of style anytime soon.
Menswear Essentials That Will Never Go Out of Style
Navy Blazers
A navy blue blazer is as sharp as it is masculine, and is without a doubt a men's wardrobe staple. Since it is not a suit jacket and therefore does not have matching trousers, the blazer is extremely versatile since it can be worn with different styles of pants. Whatever the occasion, navy blazers can easily be worn to the office dressed up or to dinner with friends in a more casual way. A blazer can be structured or unstructured - and while the structured tailoring might seem more traditional, an unstructured blazer is one we highly recommend. You can read more about unstructured blazers here. 
Leather Oxfords
Stylish men know that the key to a great outfit is finishing the look with a sleek pair of shoes. Whatever the season, leather Oxfords are a perfect choice and excellent staple when it comes to footwear. Oxfords are recognized for their unique lacing system, and the way they are constructed allows them to be plain or decorated with broguing, a medallion, or cap toe. Proudly, King & Bay offers custom footwear with endless possibilities here. 
Classic Grey Suit
Without a doubt, most men probably have at least one grey suit in their closet and we agree that it is an essential staple garment. Grey is a flexible neutral colour and extremely versatile since grey can come in varying shades. Ultimately, the grey suit is a timeless option and can be styled casually or more elevated for work.
Denim Jeans
Denim jeans are fashionable, versatile trousers and can be used to create varying looks from casual to smart-casual. Since jeans come in a variety of styles and colours, there are options that will flatter men of all sizes - especially custom jeans which King & Bay offers. Jeans are an iconic 20th century garment and they will most definitely always be in style.
While it's easy to feel overwhelmed by trends in menswear, remember that classic garments will always make men look sharp. The great thing about classic fashion for men is that it is effortlessly stylish; versatile timeless pieces will always be in style.