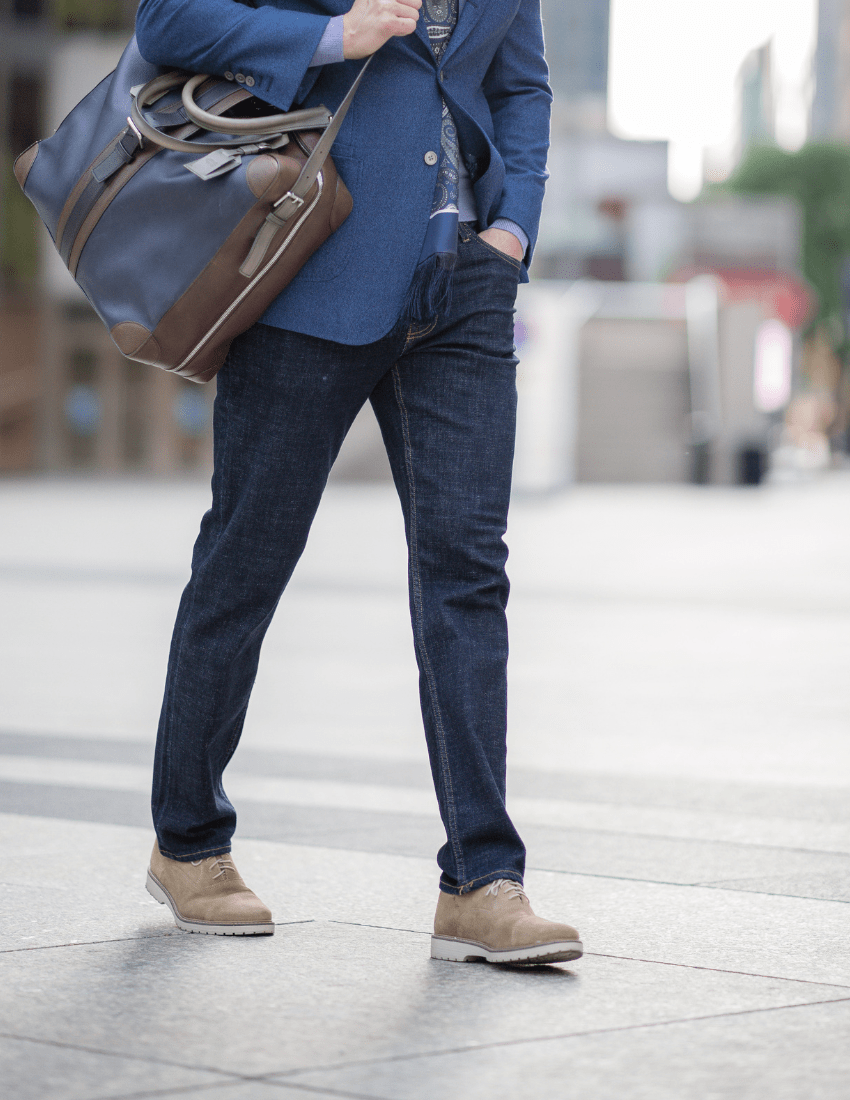 Getting the Lower Half Right
Jeans are durable and extremely versatile which is probably why some men consider them to be a favourite trouser to wear, and why they will always be in style. From casual to business casual looks, jeans are a reliable garment with endless style possibilities. It's important for men to know how to complete the lower half of their look properly by pairing jeans with the correct footwear. From light to dark shades of denim, we're providing advice on the right shoes to wear with every colour of jeans you have in your closet.
The Best Colour Footwear to Pair with Jeans
Shoes to Pair with White or Cream Denim
White jeans can be worn anytime of year however, most men opt to wear them in the summer. In this case, summery footwear like deck shoes or suede loafers are great options. If the occasion calls for something dressier, men can choose smarter leather styles instead of casual footwear. Most colours of shoes will work white denim and we especially prefer darker colours like black, brown, and navy.