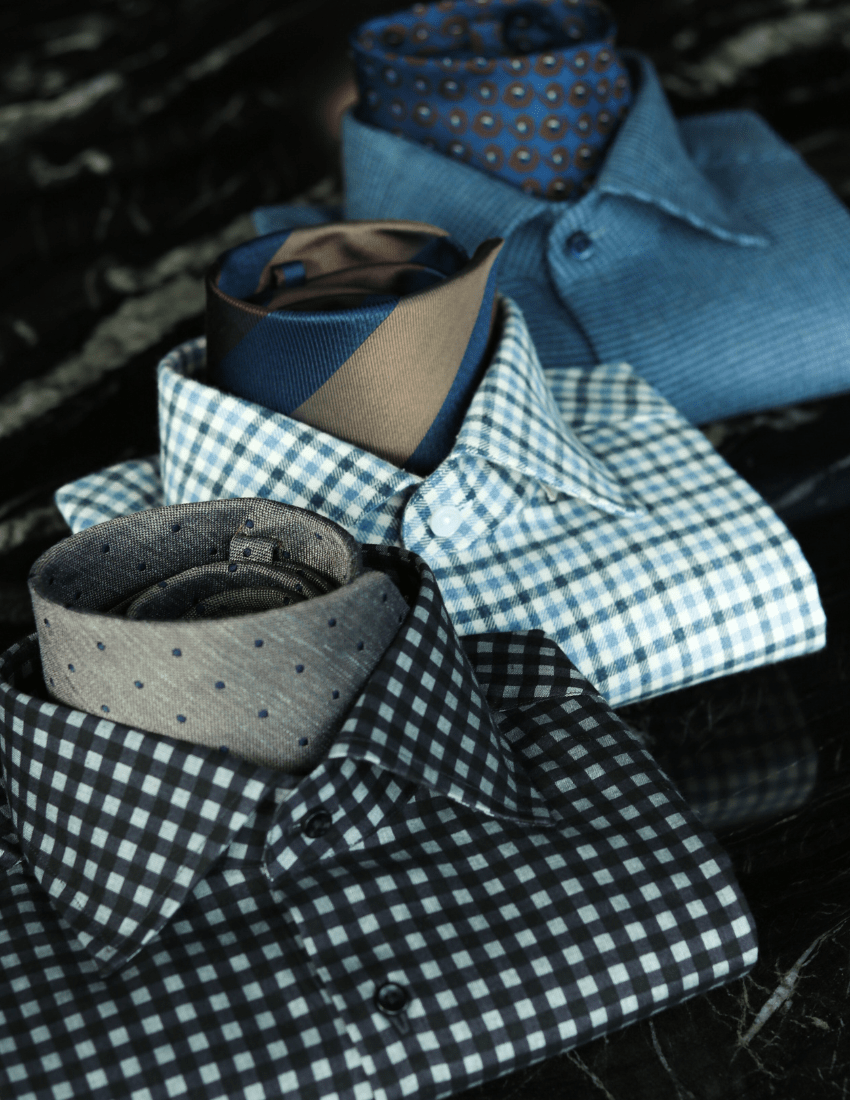 A Warm Winter Style
Although flannel shirts can be worn year round, they are the quintessential shirt for the winter season. The fabric is a tightly woven wool or cotton that is brushed for softness, making it as warm as it is comfortable. The flannel shirt's classic styling makes it incredibly versatile and enables it to blend in with a variety of looks with very little effort. From transitional weather through to winter, flannel is a timeless, warming fabric that is optimal for colder temperatures.
Our Advice on How to Wear Flannel Shirts
Appreciate the Texture
Textures can create depth to your overall look and flannel provides a convenient way for men to experiment with texture and patterns. For men who prefer understated style, flannel is a great way to slowly add colour into their wardrobe. You can add a pop of colour to your outfit by wearing a solid coloured flannel shirt under a cashmere crewneck sweater.
Experiment with Layers
One of the best things about flannel shirts is how versatile they are. It is a perfect layering shirt because it can be worn on its own or as a mid layer. You can layer a bold coloured or patterned flannel shirt under a sleek vest which allows your shirt to stand out. To help keep this look refined, complete it with dark jeans and boots.