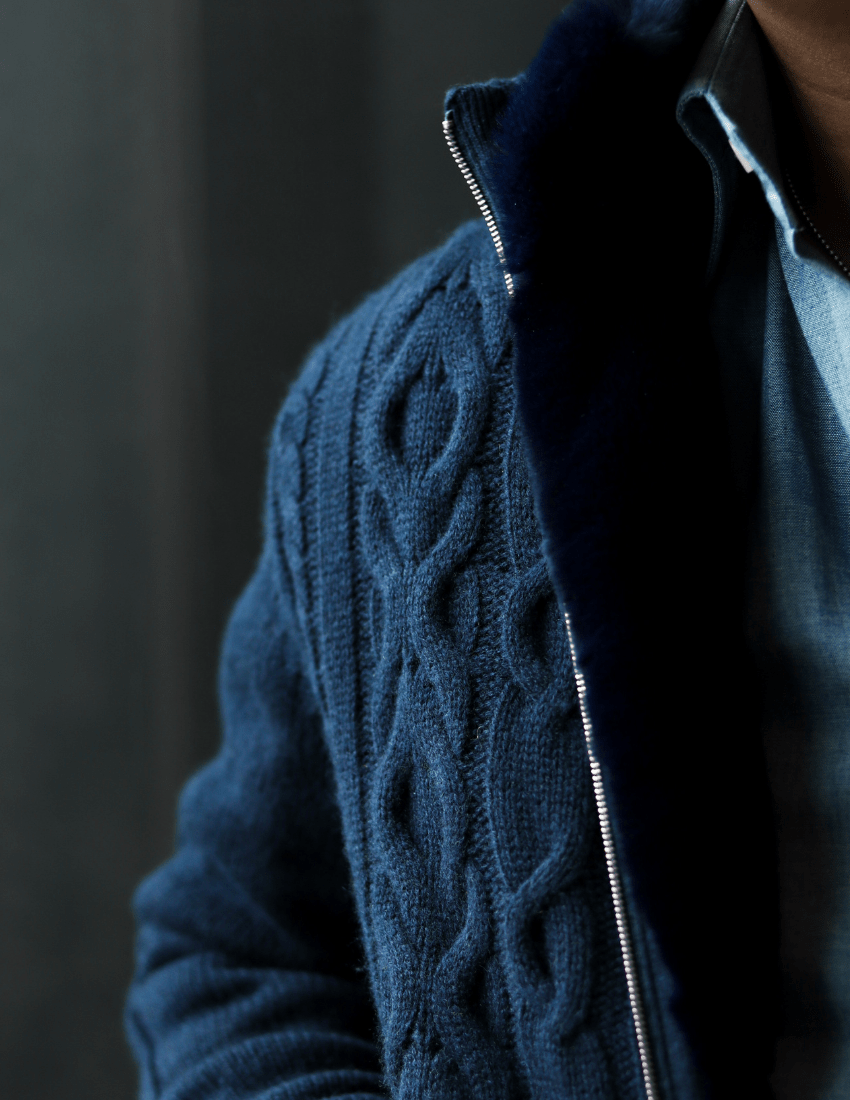 It's Time to Harvest Fall Fashion
Fall is often recognized as a favoured season among fashionable men. The slight new chill in the air creates an opportunity to wear sharp looks with layers of varying textures and colours. With temperature fluctuations in the early days of fall, however, it can be difficult for men to know how to dress. We're providing advice on what men should wear during this transitional time. 
Men's Fall Fashion & Transitional Weather 
Wear Layers
Significant temperature variations can take place throughout the course of a day during transitional weather. Wearing layers is a great way to be prepared for these fluctuations, and having versatile garments is essential. Cashmere sweaters, wool field jackets, unstructured blazers, and corduroy jackets are perfect garments for men to include in their layers and fall wardrobe, and why they have been featured in our Fall Winter 2022 Collection. We believe there's an art to layering garments and we provide additional styling advice which you can read about here.