Shopping for stylish menswear can be difficult because there is a great deal to consider before making a purchase. We've highlighted some factors men should contemplate before buying new clothes, which will help to ensure they've selected the right garments that will look flattering and sophisticated.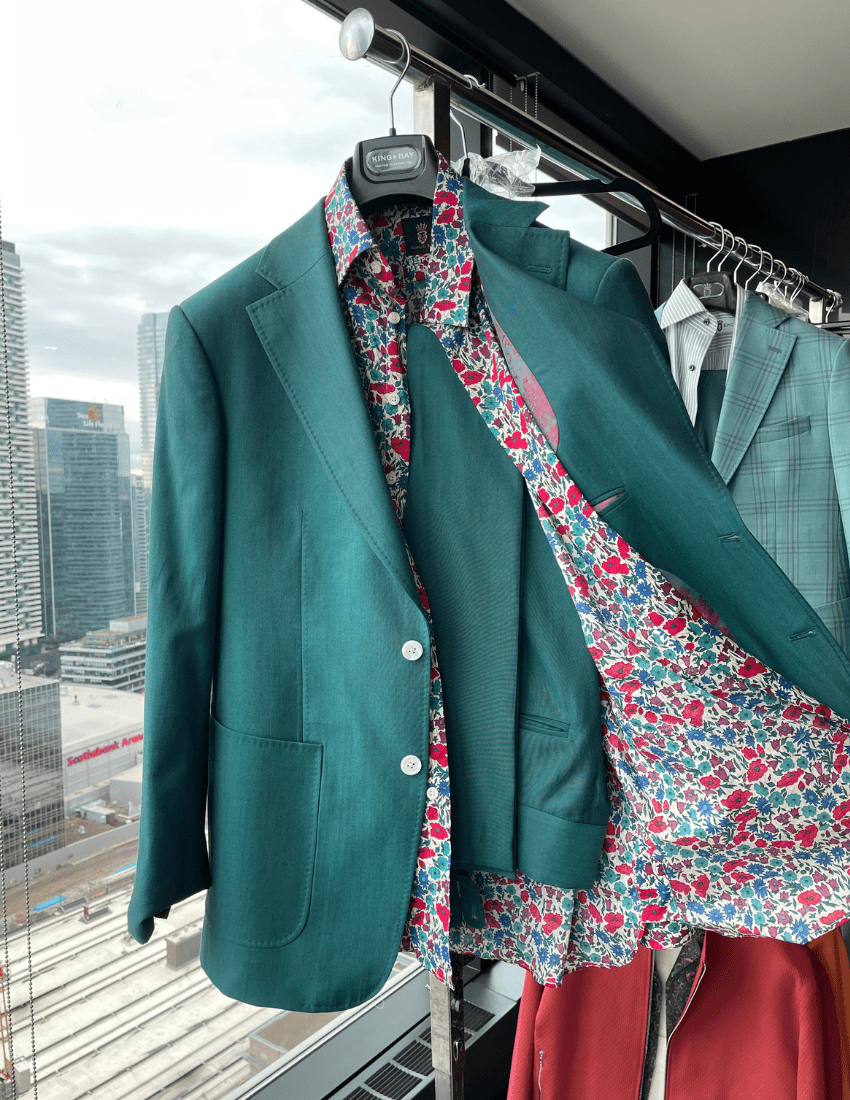 How to Shop for Men's Clothes
Shopping for new clothes can feel overwhelming if you're not sure where to start. And, if men are aiming to create an entirely new look, there are even more things to consider. We've provided some tips to help men have successful shopping experiences.
What Matters Most When Buying Men's Clothes
The Fit of the Clothes
Without a doubt, one of the most important factors men should consider before buying new clothes is how the garments fit. If men want to look stylish but feel comfortable at the same time, they should always wear clothes that fit well. Perfectly tailored garments that fit to your body flawlessly automatically create an elevated look; purchasing custom clothing guarantees the perfect fit.
Does the Garment Grab Your Attention?
Trends will always be a part of men's fashion, however, it shouldn't be the only thing to consider before buying new clothes. It's important for men to wear what they love and what makes them feel good while wearing it. 
The Feel
Finding the right feel in your clothes is also crucial because wearing garments that feel good typically means they look good, too. Clothing made from quality fabric makes a difference in style and contributes to an overall elevated look. However, clothes made from quality fabric do more than provide aesthetic and sensory pleasure - they usually perform better as garments and last longer.
The Colour of the Clothes
Before buying anything new, men should take some time to figure out what colours best suit them. Consider your skin tone, as well as the colour of your eyes and hair. When you understand what colours you like and what colour you look best wearing, shopping becomes easier because you can narrow things down. Adding colour to your wardrobe is a great way to create different looks however, make sure it's a colour you feel confident wearing. 
The Final Touches
While the right garments play a crucial role in men's fashion, accessories add the finishing touches that help to complete and elevate the final look.