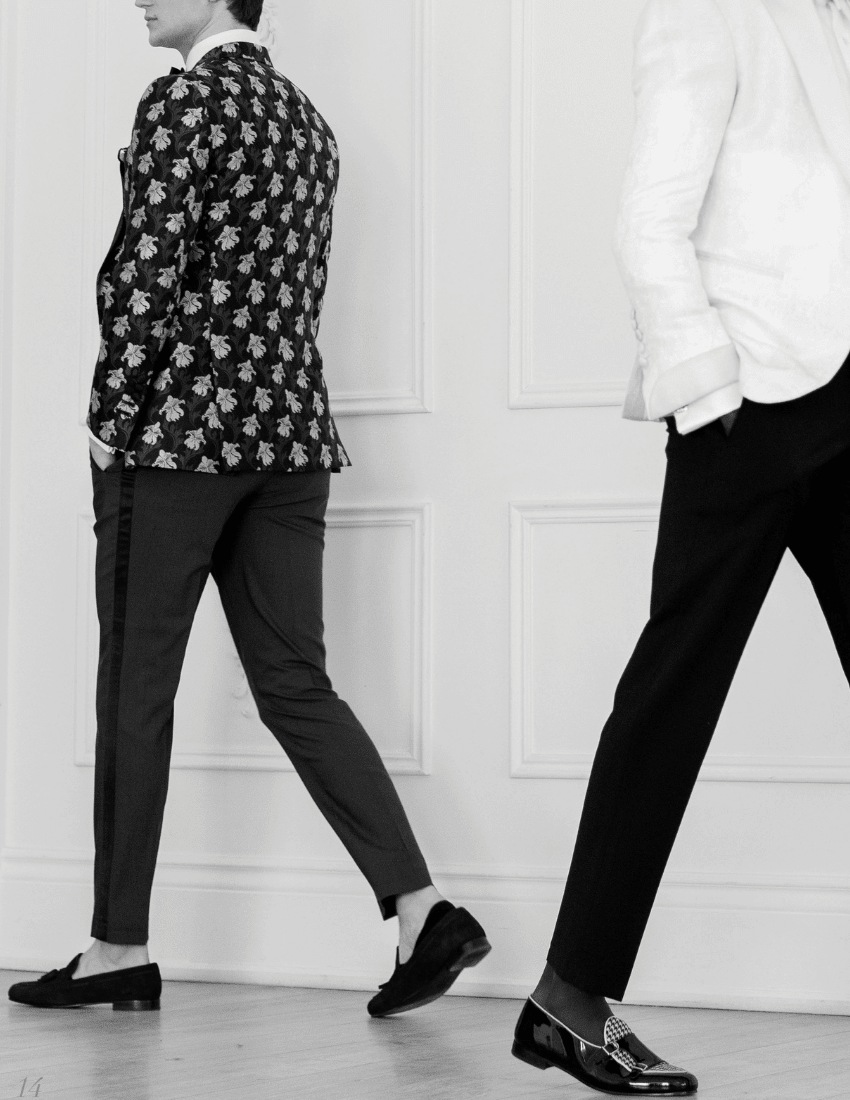 Wedding Footwear for Grooms
Wearing the right footwear can make or break any outfit and this is especially true for wedding suits. While some men might not place a considerable amount of time on shoe selection, we see footwear as an opportunity to elevate your wedding day look. 
Advice to Help Grooms Choose Wedding Shoes
Consider Your Wedding's Theme
The theme and setting of your wedding plays an important part in deciding what shoes to wear on your special day. For example, a wedding taking place inside a church would require different footwear than a wedding taking place on the beach. Grooms should choose shoes that are suitable for the location. 
Coordinate the Colour
Your footwear should coordinate nicely with the wedding suit you have chosen to wear, and the colour of your shoes matters. If you have opted to wear a formal black tuxedo, ensure you select a pair of formal shoes such as a black leather pair. If you decide to wear a navy suit, then brown or tan shoes might work better.