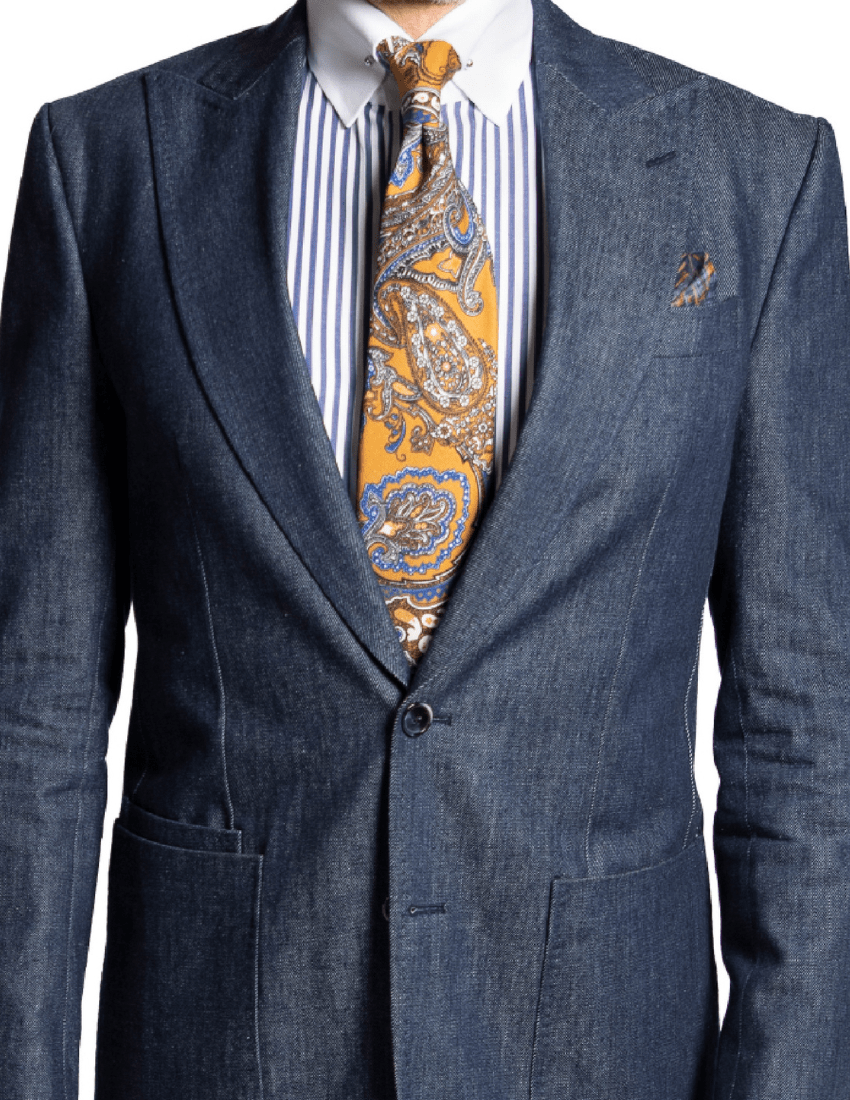 Lighten Up Your Wardrobe: Denim Jackets are Perfect for Spring
Denim jackets have been a fashion staple for decades, and they continue to be a popular choice for men's spring fashion because they're versatile and comfortable. Whether you're going for a casual or dressier look, denim jackets can be a great addition to your spring wardrobe. Read on to learn more about how men can wear denim jackets this spring while maintaining a stylish and sophisticated look.
How Men Can Wear Denim Jackets This Spring
Choose the Right Fit
When it comes to denim jackets, fit is key. A well-fitted jacket will look much more stylish than one that is too loose or tight. Opt for a slim or tailored fit that complements your body shape and allows you to move comfortably.
Pair the Jacket with Tailored Trousers
To elevate the look of a denim jacket, pair it with tailored trousers. This will add a sartorial touch to your outfit, making it look more stylish, polished and sophisticated. Choose a pair of trousers in a neutral colour such as black, navy, or beige to create a sleek and timeless look.