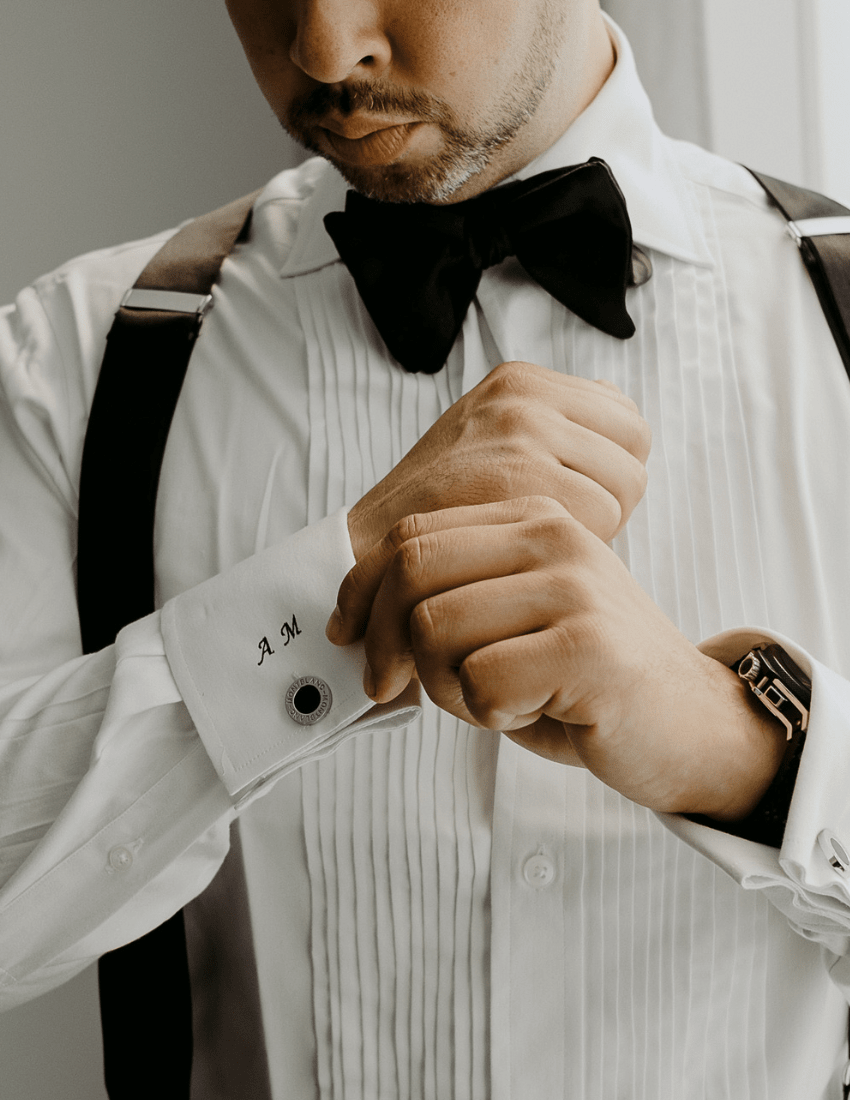 Accessories for Grooms: Why Little Details Matter on Your Wedding Day
The wedding day is one of the most important days in a man's life, and every groom wants to look his absolute best. While the wedding attire is undoubtedly the centrepiece of the groom's ensemble, accessories play an equally crucial role in creating a cohesive and stylish look.
Top Wedding Day Accessories for Grooms
Cufflinks
Cufflinks are a timeless accessory that add a touch of sophistication and elegance to any groom's outfit. They are small, yet mighty, and can elevate a simple dress shirt or suit jacket to a whole new level of style. Not only do cufflinks serve a practical purpose of fastening the cuffs, but they also allow grooms to express their individuality and add a personal touch to their wedding day look. Whether it's a classic pair of gold cufflinks or something more modern and personalized, cufflinks are an essential accessory for any groom who wants to make a statement and create a lasting impression on his special day.