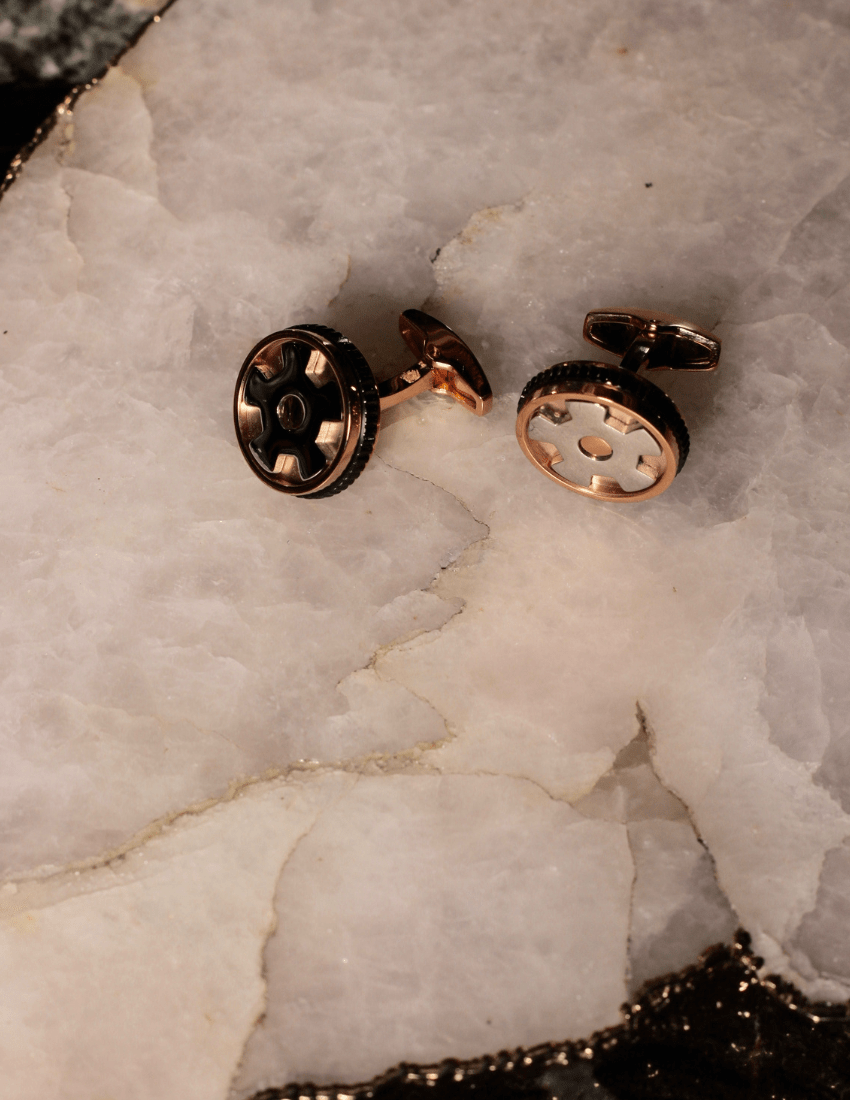 What Are Cufflinks?
Traditionally, cufflinks have been associated with formal menswear such as tuxedos. Similar to a button, their main purpose is to fasten shirt cuffs closed. Cufflinks come in a variety of styles, sizes, and shapes. Keep reading to learn more about this ornamental and functional accessory. 
Types of Cufflinks
Toggle Closure or Bullet Back: These are the most common type of cufflinks because they are easy to use. There is a small rotating back that connects to the bridge of the cufflink. The rotating piece of metal rotates 90 degrees to slide through the cuffs, and then the toggle must be rotated horizontally to fix the cufflink in place.
Whale Back Closure: These have a similar concept to the bullet back cufflinks and feature a 90 degree rotating bar that attaches to a metal bridge. The bar can be rotated vertically when sliding the cufflinks on and then horizontally to secure the cufflink in place. The difference between whale back and toggle is the thickness of the bar.
Fixed Back: These slide through the sleeve's cuffs without the need for adjustments, which some men see as an advantage. They have no moveable parts and the front and back of the cufflinks are usually different sizes.