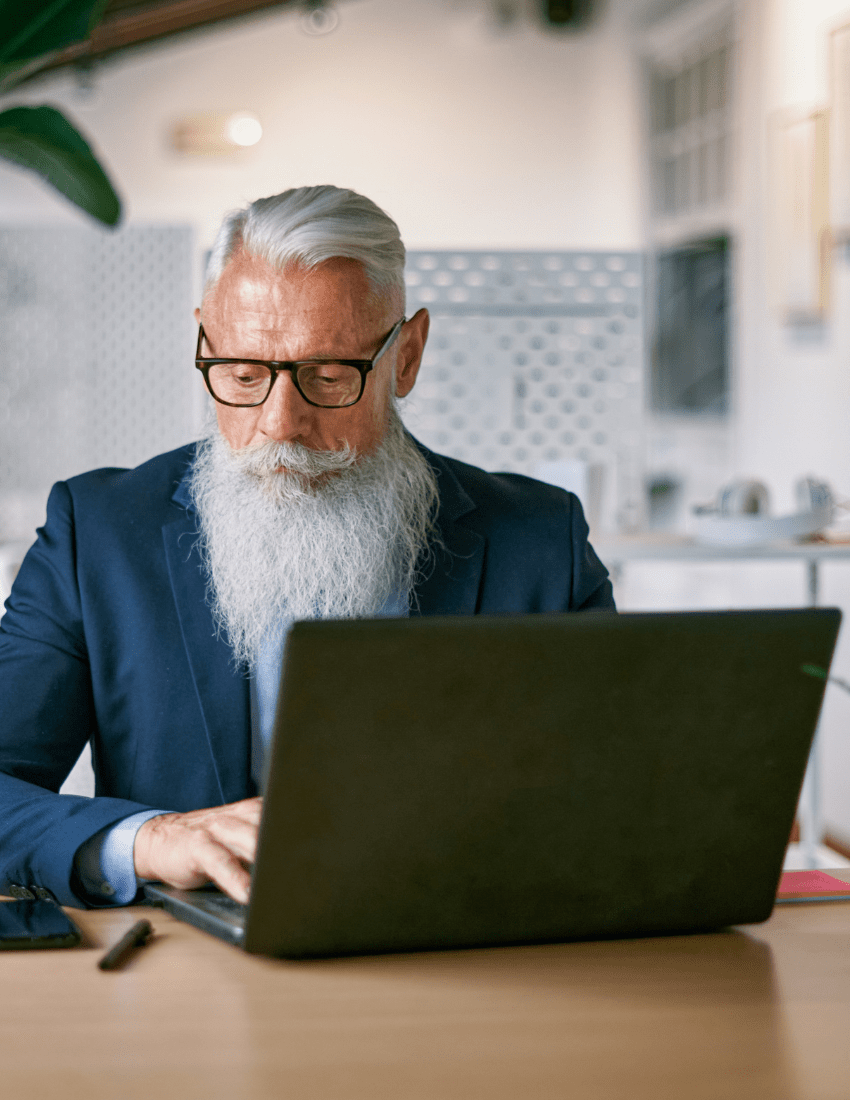 Virtual Business Style
Participating in virtual business meetings from home doesn't necessarily mean men should forego their typical professional attire. Business appropriate clothing should always be worn for business meetings, even when they are virtual, unless an alternate dress code is provided. 
Tips on What Men Can Wear During Virtual Business Meetings
Dress Shirt
Men shouldn't give up on their personal style simply because they are participating in virtual meetings. Your dress shirt should align with your personal brand. Whether you choose a wrinkle-resistant fabric or iron your shirt before the meeting, your shirt should be free of wrinkles, clean, and well-fitted. Since some meetings may be formal and others informal, we recommend wearing a dress shirt that is versatile so you have the option to add a blazer and tie when needed. 
Blazer
If you're ever not sure what to wear for virtual business meetings, follow the same dress code as if this meeting were taking place in person or at the office. A significant aspect of looking your best virtually is knowing what to wear. We recommend wearing a sport jacket or blazer at the start of the meeting and then taking the jacket off if necessary.