Personal style is a reflection of our innermost selves and a way of expressing our personality through the clothes we wear. For men, finding your personal style can be daunting, especially when the options seem endless in the world of fashion. Discovering your personal style is a journey, and with a few helpful tips, you can find a style that truly speaks to you.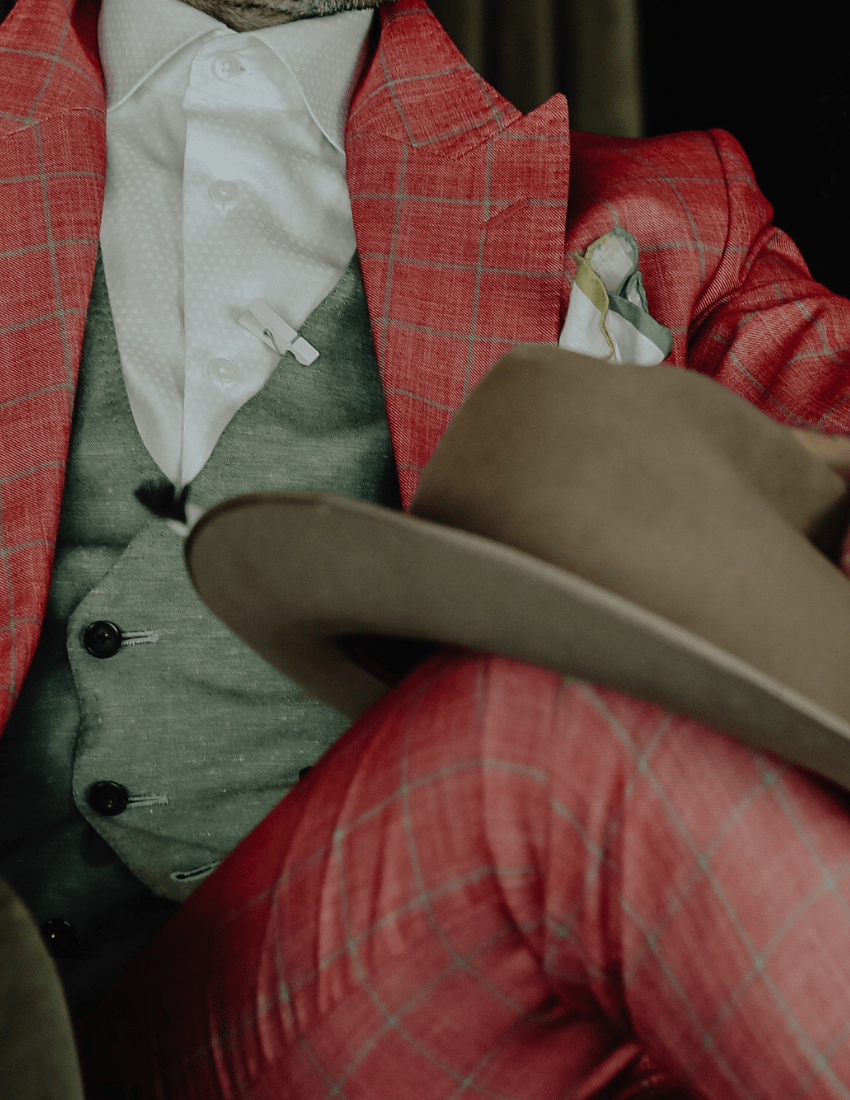 Dressing to Impress: How Men Can Find Their Personal Style
Personal style is an ever-evolving aspect of one's identity, and for men, it can be an exciting journey of self-discovery. While it can be tempting to follow trends or stick to the tried-and-true, true personal style is about finding what speaks to you and reflects your individuality. Whether you're just starting out or looking to refine your existing style, the journey towards discovering your personal style as a man is one that is full of surprises, challenges, and ultimately, a sense of self-empowerment.
Tips for Discovering Your Personal Style
Understand Your Personality 
Personal style is a reflection of your personality, so understanding who you are is key to finding a style that truly speaks to you. Consider what you value, what makes you unique, and what you want to communicate through your style. Are you a creative person who loves bold colours and patterns? Or are you more reserved and prefer minimalist designs? By understanding your personality, you can start to identify what styles resonate with you.
Take Inspiration from Others
While personal style is unique to each individual, it's important to take inspiration from others. Look to fashion influencers, celebrities, and even friends whose style you admire. Take note of what you like about their outfits, and how you can incorporate those elements into your own wardrobe.
Experiment with Different Styles
It's important to experiment with different styles to discover what works for you. Try out different cuts, colours, and patterns to see what feels most comfortable and authentic. Don't be afraid to step out of your comfort zone and try something new - you might be surprised at what you like.
Invest in Quality Pieces
Finding your personal style doesn't have to mean constantly buying new clothes. Instead, focus on investing in quality pieces that will last and can be styled in different ways. Consider investing in timeless pieces like a well-fitted custom suit that can be dressed up or down.
Pay Attention to Fit
Fit is everything when it comes to personal style. Clothes that fit well not only look better, but also make you feel more confident. Take the time to find clothes that fit your body type and accentuate your best features.
Personal style is a journey, so don't be afraid to try new things and embrace your unique style.
For men seeking guidance and inspiration for their personal style, King & Bay offers the expertise and personalized attention necessary to elevate their fashion game. Contact us.
---
More King & Bay Men's Style Advice