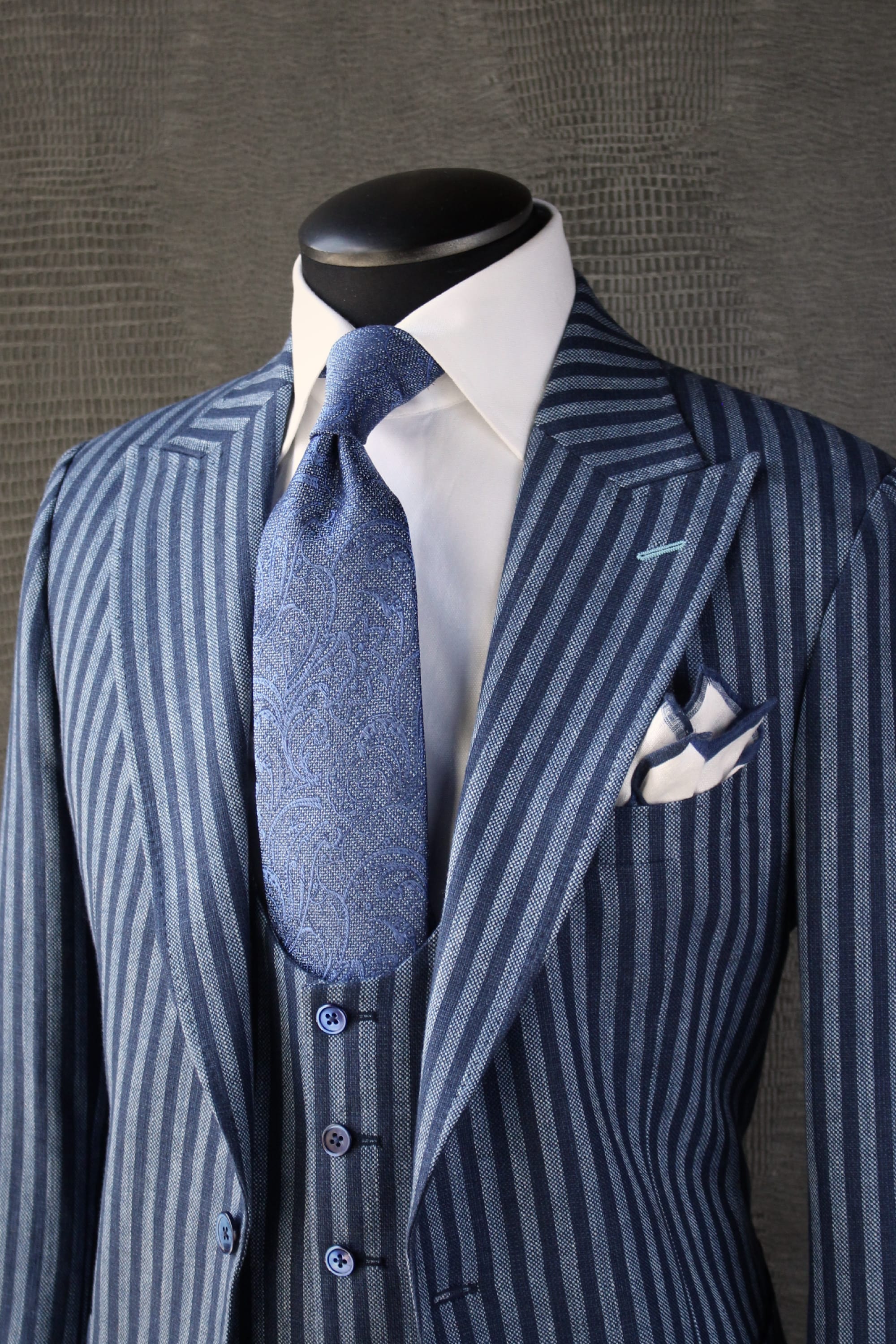 What is an Investment Piece? 
Investment pieces are luxury garments that might cost more now, but the craftsmanship quality ensures longevity. Read on to find out how you can wear luxury clothing in various ways to guarantee you're getting the most out of your investment. 
Luxury Garments & Accessories That are Worth the Investment
Breakaway Suits™
At King & Bay, we are big believers in crafting luxury clothing that is versatile. This is why we created and coined Breakaway Suits™ - because they can be worn as a matching suit or taken apart and paired with other items. For example, men can wear a jacket with jeans for a more casual look or pair the pants with a dress shirt or cashmere sweater. Regardless of how you wear your Breakaway Suit™ you'll feel and look amazing.
Footwear 
It's a good idea for men to have a variety of footwear options to choose from. All King & Bay Custom Footwear is fully customizable and well-constructed making them durable and exclusive. Our custom-designed footwear is crafted in a way that complements our range of luxury garments and your personal style. You can pair our stylish footwear with all of our luxury garments, and you'll see how versatile they are. Proudly, all King & Bay Custom Footwear is made with the finest materials and built to last - definitely making them worth the investment.