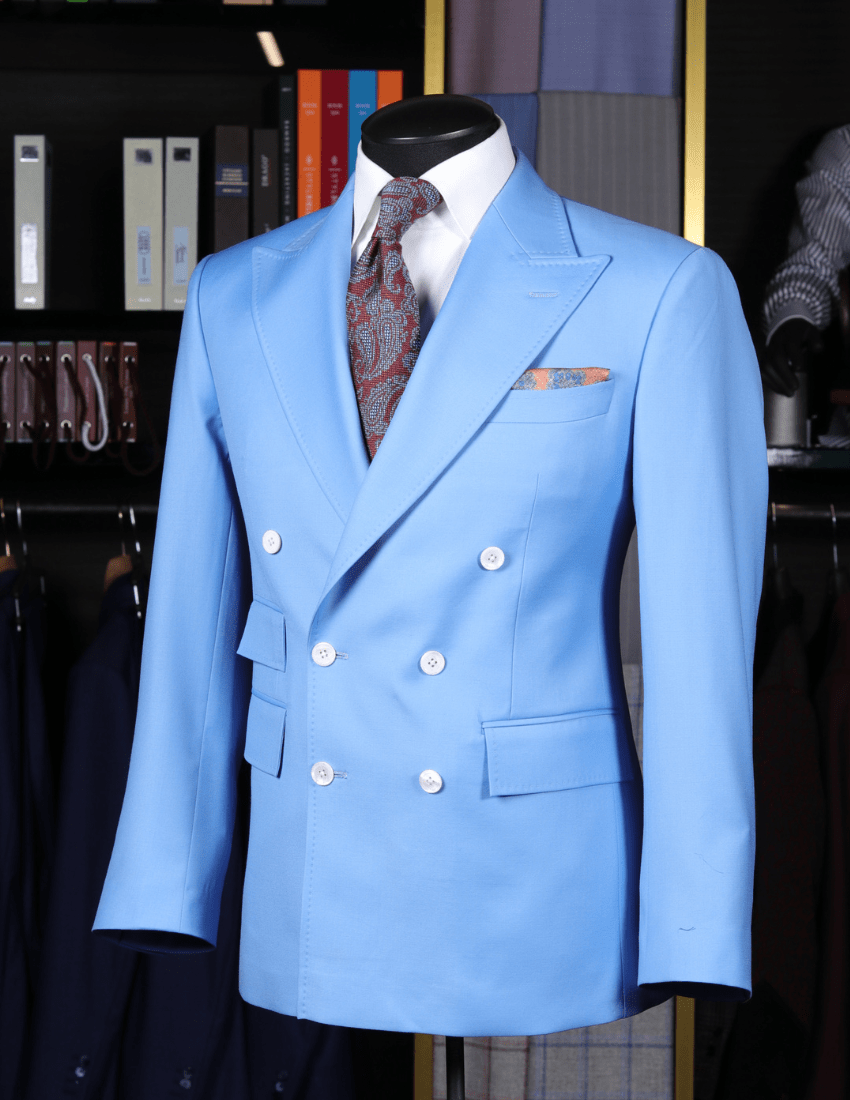 The Silhouette of a Double Breasted Suit
One of the defining features of a double breasted suit is the overlapping front panels that create a unique, structured silhouette. This gives the man wearing it a strong, commanding presence, and makes for a versatile piece that can be dressed up or down depending on the occasion. The symmetry and balance of a double breasted suit's design make it particularly flattering for those with broader shoulders or a larger frame, creating a sense of proportion and balance.
Elevating Your Wardrobe: The Power of Double Breasted Suits
Style Options for Double Breasted Suits
Double breasted suits offer a variety of style options to complement individual tastes. They can be paired with different lapel styles, from peak to notch to shawl, and can be crafted in a range of fabrics, from lightweight linen for summer weddings to heavy wool for winter business meetings. The jackets themselves can be cut in a range of lengths, from shorter and more modern to longer and more traditional, offering a wealth of options to fit any personal style.