Legendary ring announcers Bruce and Michael Buffer share more than their family name and an occupation. They also share an elegant sense of style and a taste for custom clothing.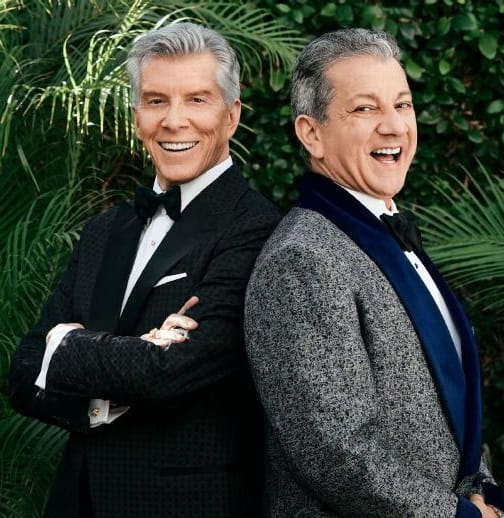 Incredible... And Mostly True
Bruce Buffer was watching a boxing event with his father when he first laid his eyes on legendary boxing announcer, Michael Buffer.
"He was so different than the other ring announcers," Bruce tells ESPN. "Very handsome, debonair-looking. Had the tuxedo with, like, this James Bond flair. I was fascinated because I thought, 'What a cool job that is!'"
Bruce had no idea he was watching his half-brother.
Though they didn't meet until they were adults, the Buffer brothers quickly grew comfortable with more family. Fast forward a couple of decades, and Bruce and Michael are more than brothers and business partners.
They're both legendary ring announcers of their respective combat sport — and they look great doing it.
It's an astounding story, but it's true.