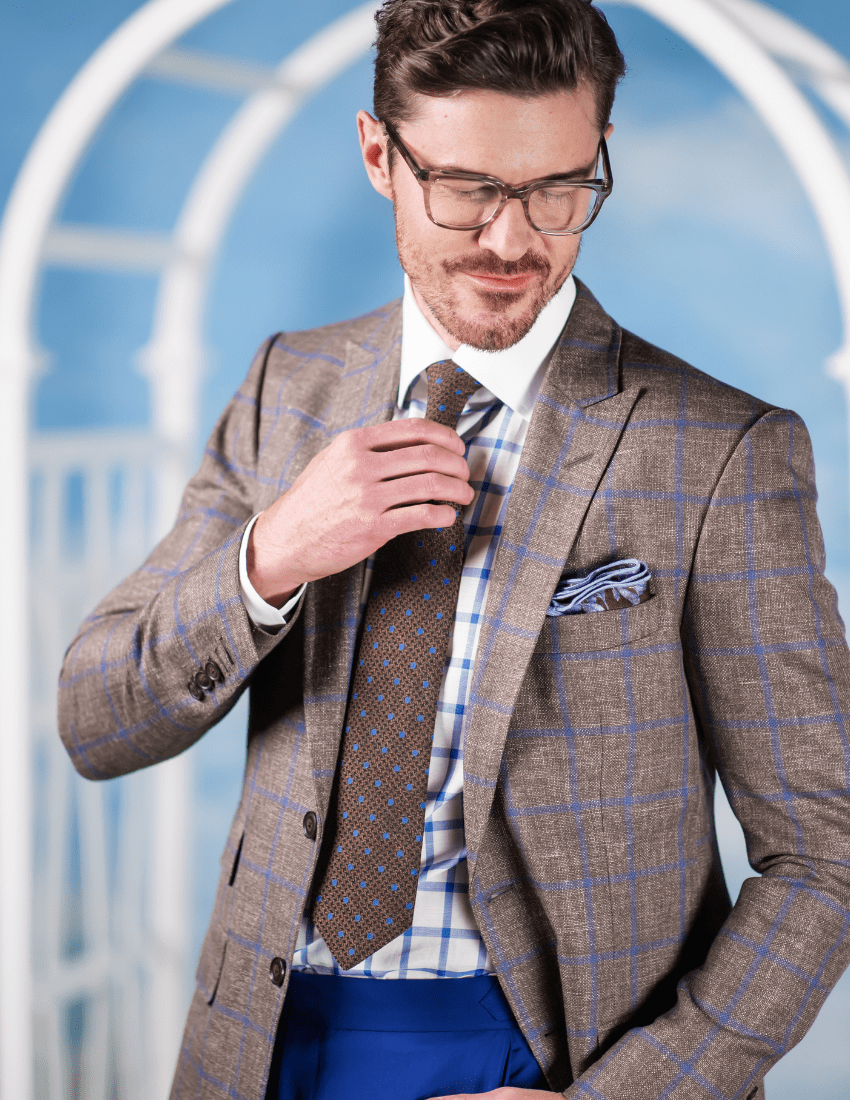 Why Men Need to Think About Accessories 
Accessories help men further personalize their style and add texture to their overall aesthetic. There are several benefits to wearing accessories, for instance, they can make an impression, therefore making you more memorable after meeting new people or clients. We've shared three of our favourite King & Bay accessories that will help elevate your overall style this spring and summer.
The Top Three Spring & Summer Accessories for Men
Pocket Squares or Rounds
The pocket at the top left of your suit jacket can be ignored - but we recommend using a pocket square or round to complete your look. Pocket squares/rounds should complement your shirt and tie. Pro Tip: when selecting a pocket square/round be sure to use a secondary colour from your outfit. If you're new to pocket squares/rounds and you're not sure how to select the right pattern or colour, our Master Clothiers are always happy to assist in the selection process. King & Bay has a plethora of colours, textures, and patterns to choose from; we're certain you'll find the perfect pocket square/round and will want to incorporate them into all of your spring and summer jackets.