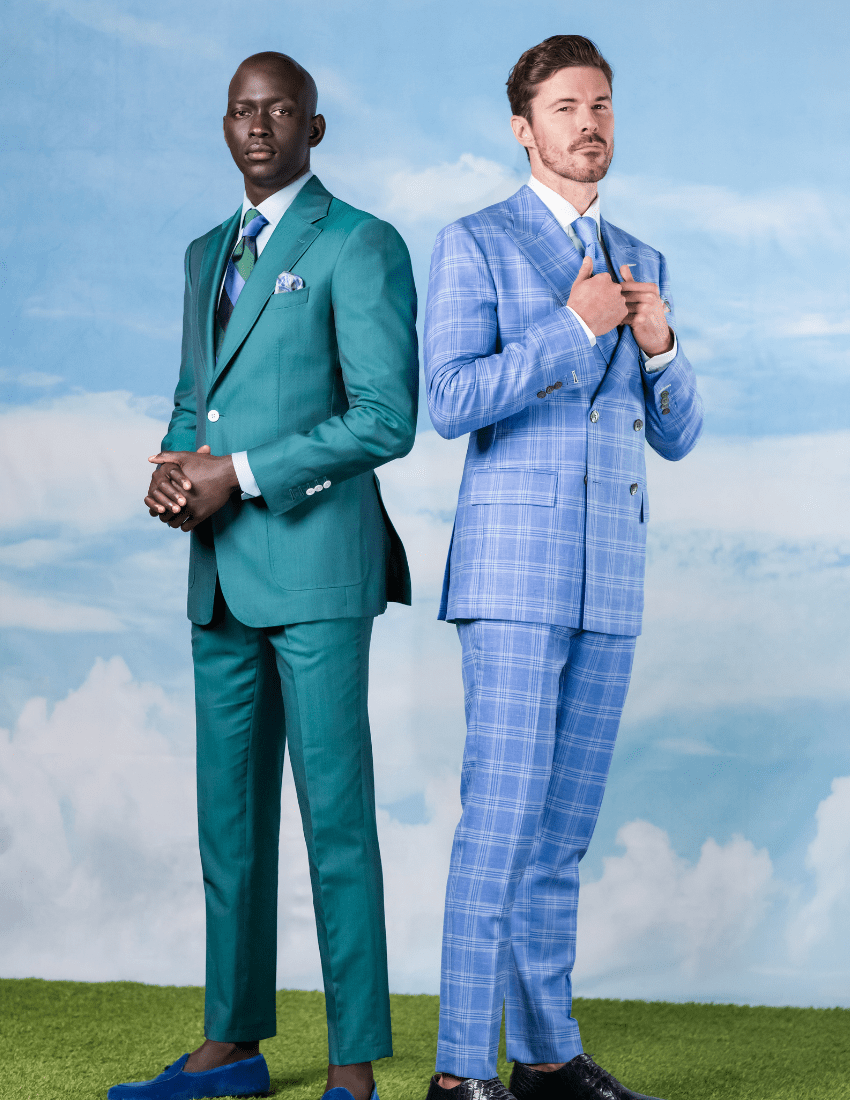 Spring Summer Inspired Fabrics & Colours
Each season men should refresh and assess their wardrobe. Often, in the winter, darker colours are usually worn and brighter colours are reserved for the spring and summer months. The warmer weather also means men are dressing in fabrics that are lighter to help combat the heat. We've shared the best fabrics and colour trends for men's clothing this spring and summer season. 
The Best Fabrics for Men This Spring and Summer
Cotton
Cotton is a great fabric for the warmer weather that comes in the spring and summer months. Since cotton is a natural fibre, it's exceptionally breathable and comfortable. Cotton is incredibly versatile and it doesn't trap heat like synthetic materials. Our Spring Summer 2022 Collection has a variety of cotton men's clothing we know will catch your eye.
Linen
Linen is another fantastic option to select when coordinating your spring summer wardrobe. Created from the fibres of a flax plant, linen is entirely natural making it breathable and comfortable to wear in the spring and summers seasons.