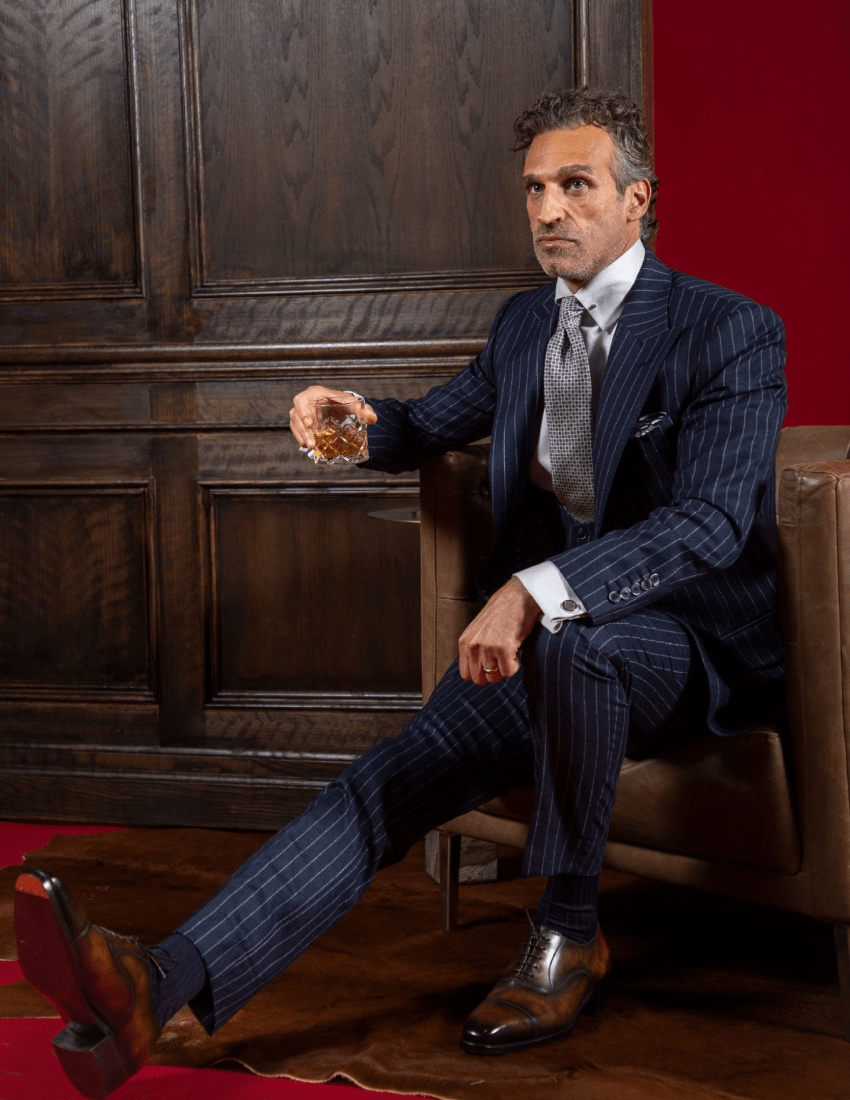 A Sartorial Statement
Without a doubt, the pinstripe suit is a statement piece for men. The precise vertical chalky or bold lines draw attention and get noticed. The pinstripe suit never goes out of style and it is a classic men's staple that is reinterpreted and reinvented time and time again. We've shared a helpful guide with everything you need to know about this classic sartorial masterpiece. 
A Pinstripe Suit Guide for Fashionable Men
Pinstripe vs. Chalkstripe
Pinstripes are thinner and more defined and are most often used on thinner, lighter wools. Chalkstripes are thicker and less crisp and are perfect for winter suiting on flannel fabric, especially on mid blue and dark grey tones. Generally, the narrower the stripe, the more contemporary the effect. Both chalkstripe and pinstripe look great on all styles of suits but look particularly sharp on double-breasted suits and peak lapel single-breasted suits.
Single-Breasted vs. Double-Breasted
Single-breasted suit jackets are modern and sleek and are a great choice for men who like to dress more conservatively. Whether buttoned or unbuttoned, a single-breasted jacket provides a sharp, refined look. Double-breasted suit jackets are quite elegant and the best choice for men who appreciate a classic style. They typically have peaked lapels which help to emphasize men's shoulders, creating taller, slimmer silhouettes. Double-breasted jackets have overlapping fabric in the front panel with additional rows of buttons on each side providing a decorative element.