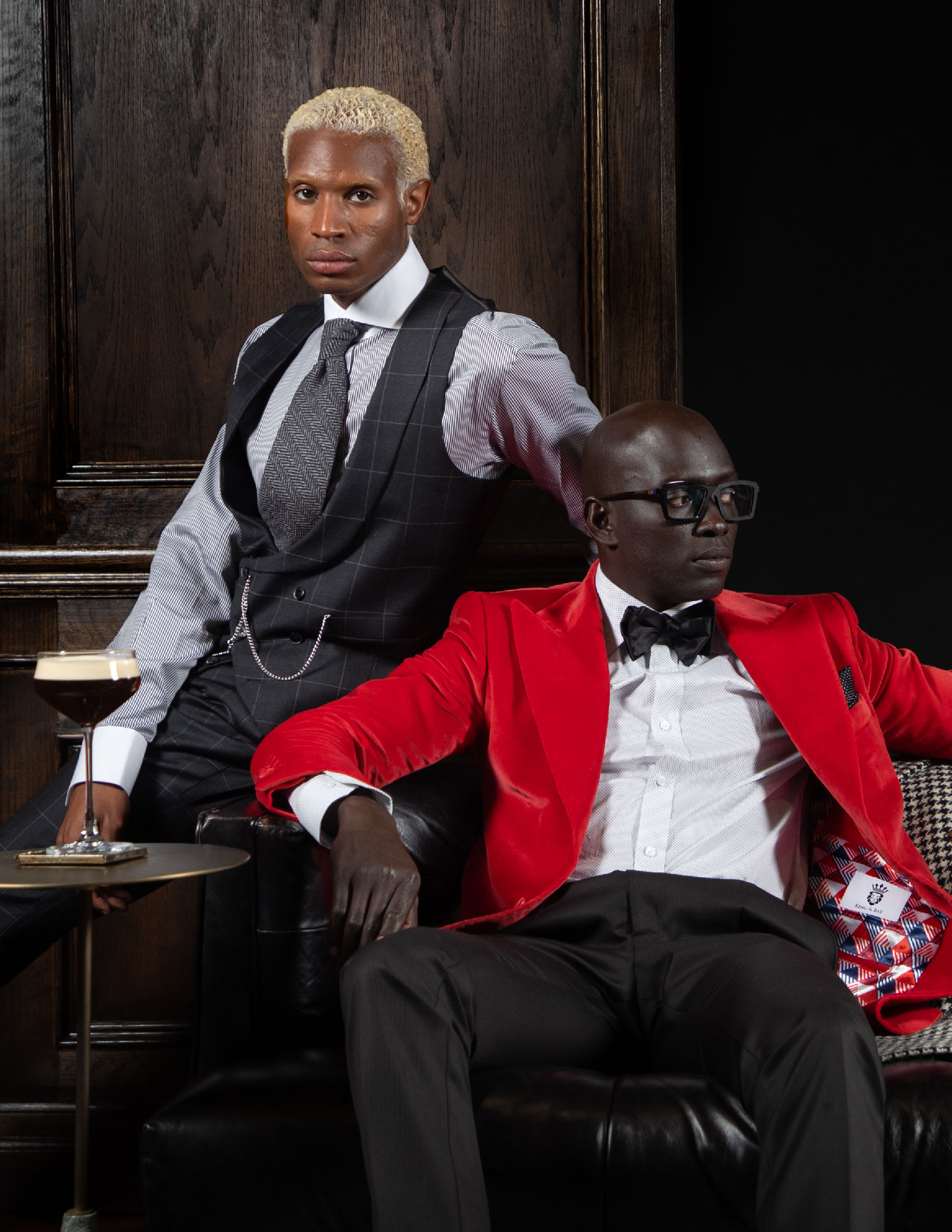 Holiday Fashion Advice
With the holidays just around the corner, you may have already started to see invitations for festive parties in your inbox. We have great tips on how men can elevate their look in order to stand out during the holidays.
Holiday Party Style Tips for Men
Invest in a Standout Jacket
Invitations to galas during the holidays isn't uncommon. A smoking jacket is the best garment for men to wear if they want to look their absolute best at a formal event. There's no such thing as being overdressed at holiday parties, so men can't go wrong by investing in a custom standout jacket. Smoking jackets can be custom made with a variety of fabrics - the end result is a unique, eye-catching outfit.
Style Yourself in a Dressy Suit
Investing in a dressy suit for an office holiday party is a smart move since everyone has already seen you in your work outfits. A dressy suit differs from your work suits in the look and feel of the fabric. If men want to capitalize on the luxurious look of the suit, they can opt to add a vest so more of the fabric is highlighted.