Knowing how to dress well can feel overwhelming at times, especially when certain fashion rules have been established. We've shared four fashion rules men can break right now and how they can still look distinguished and stylish.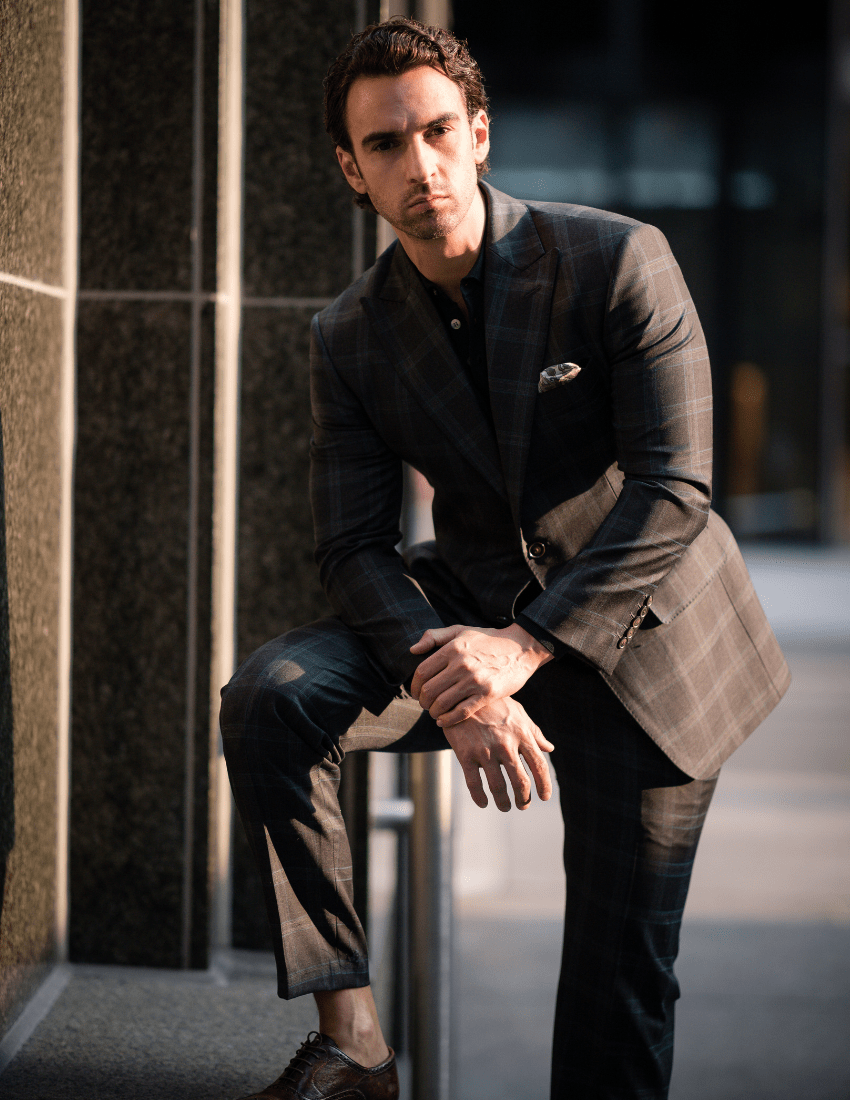 Some Rules Are Meant To Be Broken
What if we told you there are some men's fashion rules that men can break? Picasso once said, "Learn rules like a pro so that you can break them like an artist." The classic menswear world is an enjoyable place to be, but some style rules surrounding classic clothing and men's fashion should be forgotten.
Men's Fashion Rules to Break Now
A Tie Should Always be Worn with a Suit
A tie used to be a staple accessory that was believed to complete a suit's overall look. Depending on the occasion, a tie might be necessary however, you can certainly wear a suit without the tie and a tie without a suit jacket. A shirt and tie can look incredibly sharp with a solid outer layer such as a shawl collar cardigan. As for a no tie option, men can wear their suit with a roll-neck sweater instead which is another distinguished look.
Jeans and Blazers Should Not be Worn Together
The mixing and matching of informal with formal was once considered trying too hard however, this rule is definitely one to leave in the past. Pairing a blazer with jeans is great way to pull off a smart casual look. When the fit of the garments is perfect, this casual and comfortable combination leaves an impression.
Never Wear Boots with a Suit
This is a rule that men can break, especially in the winter time. Certain boots reserve the formal appearance of a smart shoe while offering protection from winter elements, particularly derby, Chelsea, and brogues. Boots are practical so men should not avoid wearing them when they dress up in suits in cold weather.
Your Shoes and Belt Should Match
Gone are the days when men's shoes and belts had to be the exact same colour. To some, having the same colour accessories creates a sense of completion in the look, but it really is a rule that no longer has to be followed. Instead, try a more tonal approach with the shade of the belt being complimentary to the shoes rather than being the same colour. However, when it comes to textures, play close attention. If both your belt and shoes have noticeable textures, try to match them. 
While it might seem difficult to rebel against society's expectations, some fashion rules don't apply anymore. Men can confidently break these rules and dress to impress because individuality and practicality are encouraged.