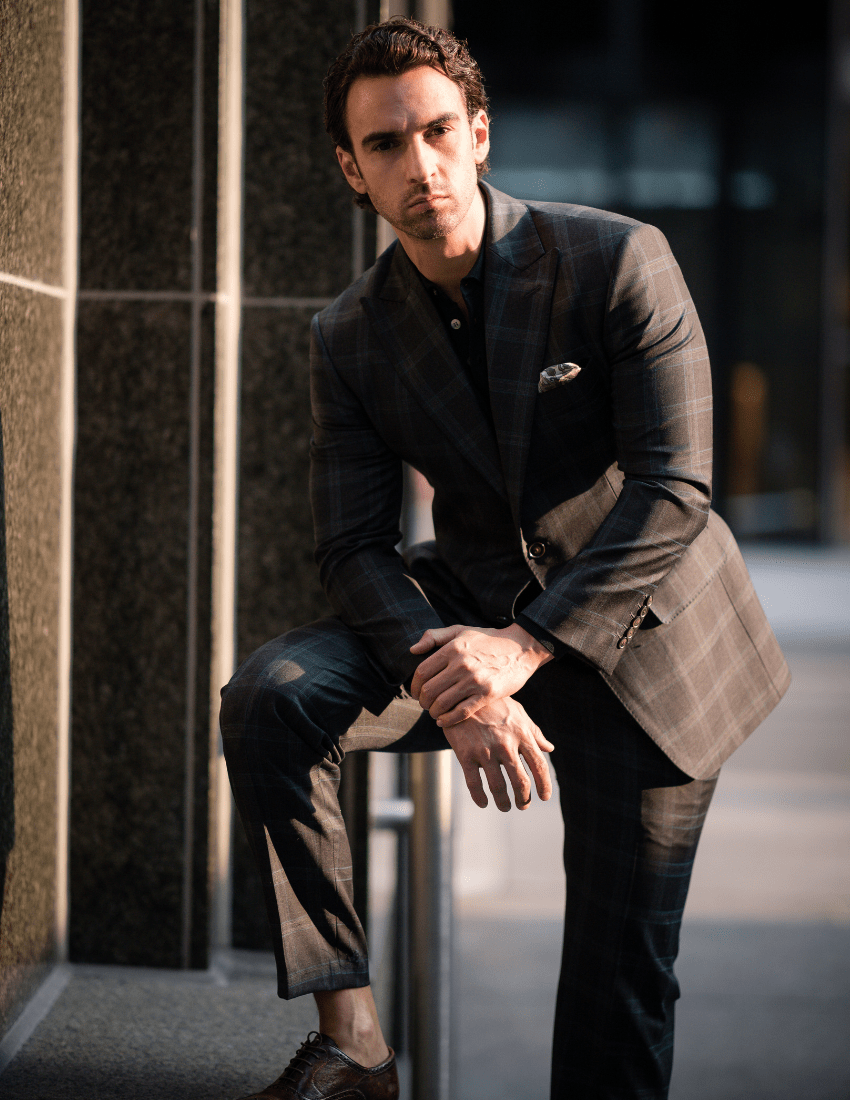 Some Rules Are Meant To Be Broken
What if we told you there are some men's fashion rules that men can break? Picasso once said, "Learn rules like a pro so that you can break them like an artist." The classic menswear world is an enjoyable place to be, but some style rules surrounding classic clothing and men's fashion should be forgotten.
Men's Fashion Rules to Break Now
A Tie Should Always be Worn with a Suit
A tie used to be a staple accessory that was believed to complete a suit's overall look. Depending on the occasion, a tie might be necessary however, you can certainly wear a suit without the tie and a tie without a suit jacket. A shirt and tie can look incredibly sharp with a solid outer layer such as a shawl collar cardigan. As for a no tie option, men can wear their suit with a roll-neck sweater instead which is another distinguished look.
Jeans and Blazers Should Not be Worn Together
The mixing and matching of informal with formal was once considered trying too hard however, this rule is definitely one to leave in the past. Pairing a blazer with jeans is great way to pull off a smart casual look. When the fit of the garments is perfect, this casual and comfortable combination leaves an impression.