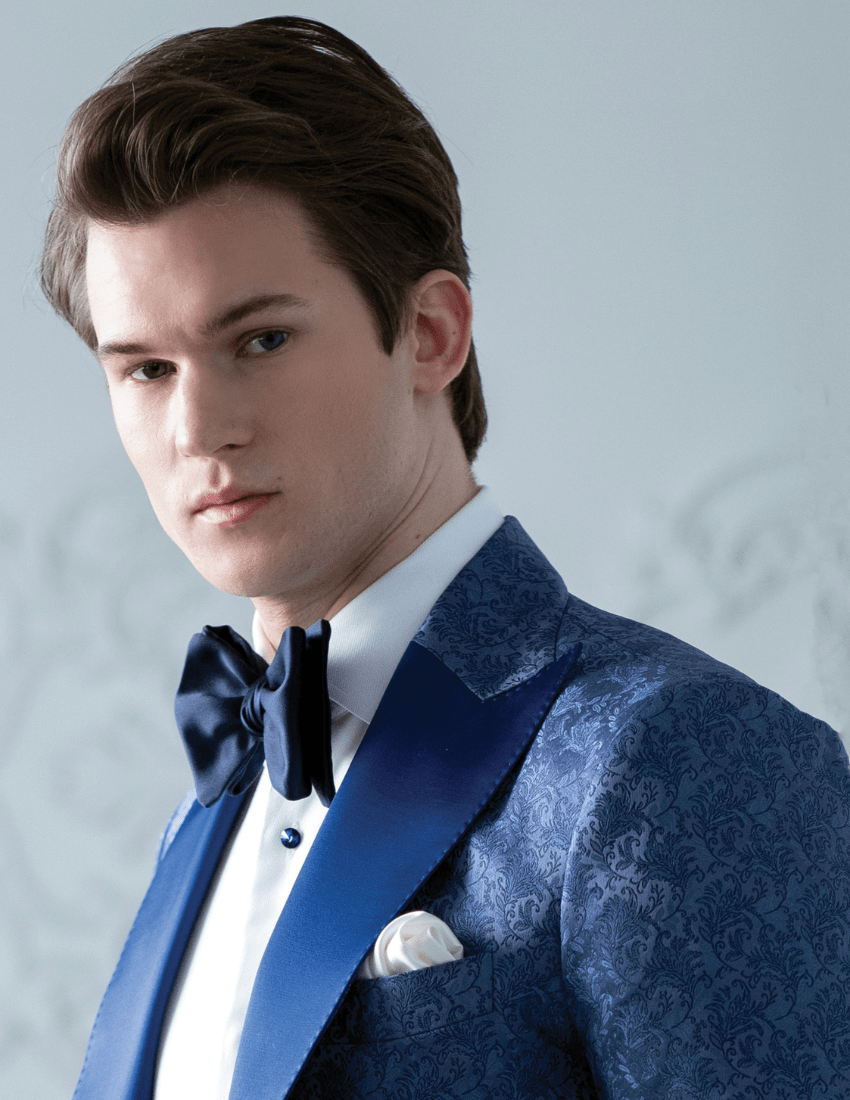 Why Grooms Should Coordinate Bow Ties & Pocket Squares
Coordinating pocket squares and bow ties is an essential element in completing a groom's wedding day look. A matching pocket square and bow tie create a cohesive and polished appearance, adding a touch of elegance and sophistication to any suit. By taking the time to carefully coordinate your pocket square and bow tie, you can elevate your wedding day style and create a lasting impression in your wedding photos.
How Grooms Can Create a Cohesive Look with Bow Ties & Pocket Squares
Consider the Colour Palette
The first thing to consider when matching a bow tie with a pocket square is the colour palette of your suit. If you're wearing a black suit, a white pocket square and black bow tie are a classic choice. For a navy or grey suit, try a light blue or pastel pink pocket square with a matching bow tie.