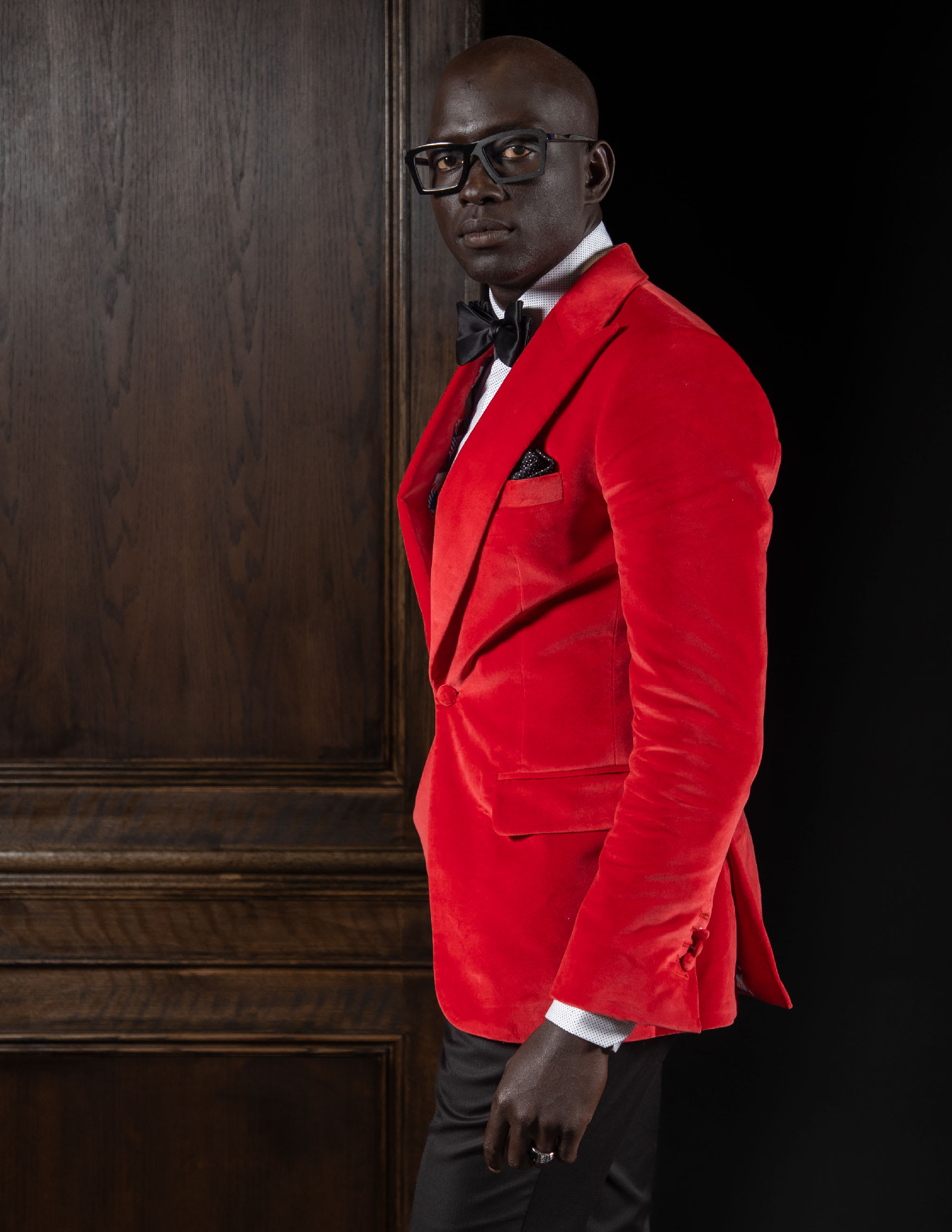 Our Guide to Dressing Well for the Holidays
Whether you're attending a work holiday party or a gathering with family and friends, it's always important to know how to dress for the occasion. We have the perfect looks for men to wear to all the holiday parties they're RSVP'ing yes to and some have been featured in our Fall Winter 2022 Collection.
Holiday Occasions & What Men Should Wear
Casual Holiday Party
A dark pair of trousers paired with a white button-down shirt is a great look for this type of event. Denim is an acceptable casual option which means jeans paired with a luxurious cashmere or wool sweater is also a great option. Since it's the holiday season, it's worth putting effort into your outfit - even if the party is just a casual one. 
Formal or Black Tie Holiday Party
Traditionally, men wear dark-coloured tuxedos with bow ties and pocket squares to black tie events. To elevate your look, consider a silk or velvet tuxedo. For an even more distinguished look, consider a King & Bay custom smoking jacket. Pair your custom smoking jacket with a black bow tie, formal trousers with patent oxfords or Prince Albert slippers for a refined, classic look that will undeniably make statement.