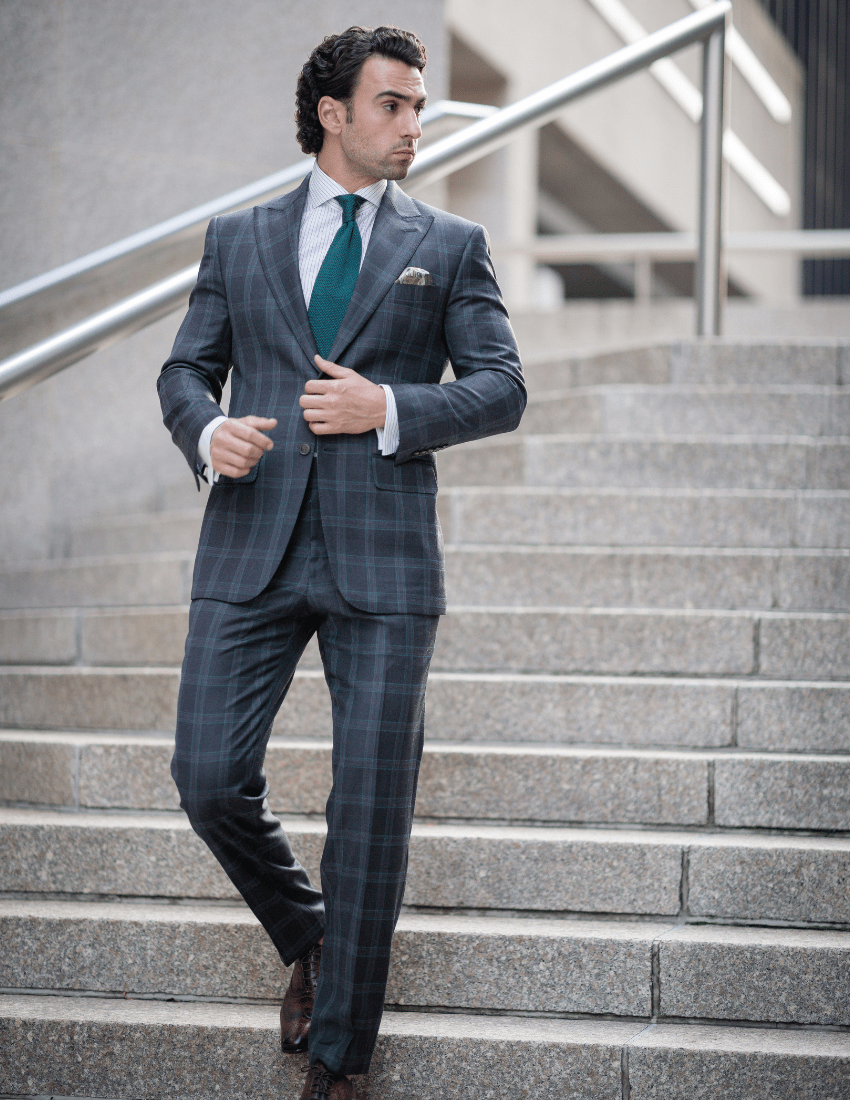 Winter Suits: What Men Should Wear
The best suits for men to wear in winter should be made of warmer, thicker fabrics that will protect you against the blistering cold. Unlike suits you wear in the summer, winter fabric has the ability to retain a suit's shape and maintain its structure. 
The Best Fabrics for Winter Suits
Cashmere
Cashmere is known for its exceptionally soft texture and comfort, and it's one of the most luxurious suit fabrics. Cashmere provides excellent warmth due to its thermal conductivity. It's also extremely wear-resistant and durable which means it doesn't pill, even after prolonged wear. 
Wool
A winter suit made from wool is ideal since wool is an insulator. Wool is known for its ability to maintain its form and drape nicely. Worsted wool is arguably the most popular wool used for men's winter suiting because it wears well and is adaptable to temperature change.