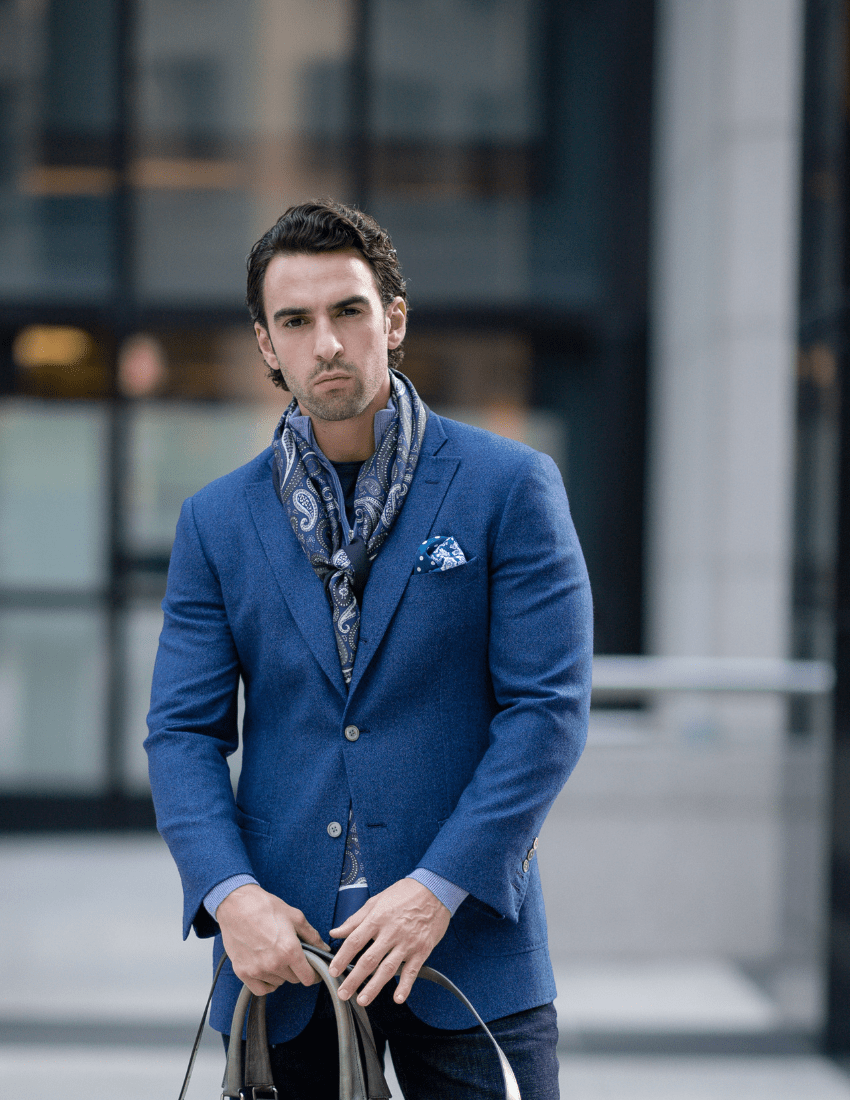 Cold Weather Style
No matter the season, what men wear is incredibly important. While staying warm is crucial during this time of year, it's also important to look stylish. The arrival of winter means wearing outfits that complement the season and, if you're in need of some inspiration, we've shared classic winter garments that are essential for men to wear this season.
Classic Winter Wardrobe Pieces for Men
Dark Denim
Dark denim such as indigo and shades of black pair nicely with the darker setting winter provides. A pair of dark jeans is one of the most versatile garments men can have in their wardrobe because they can be worn casually with a shirt and sneakers, or dressed up with a blazer and loafers. Pairing your jeans with a dress shirt and blazer also makes for a great business casual look.
Wool Blazers
Fabric is the key to an exceptional winter blazer. A wool blazer is a men's classic winter fabric because it helps keep you warm while looking refined and stylish at the same time. Wool blazers are also the perfect garment to wear to holiday parties.