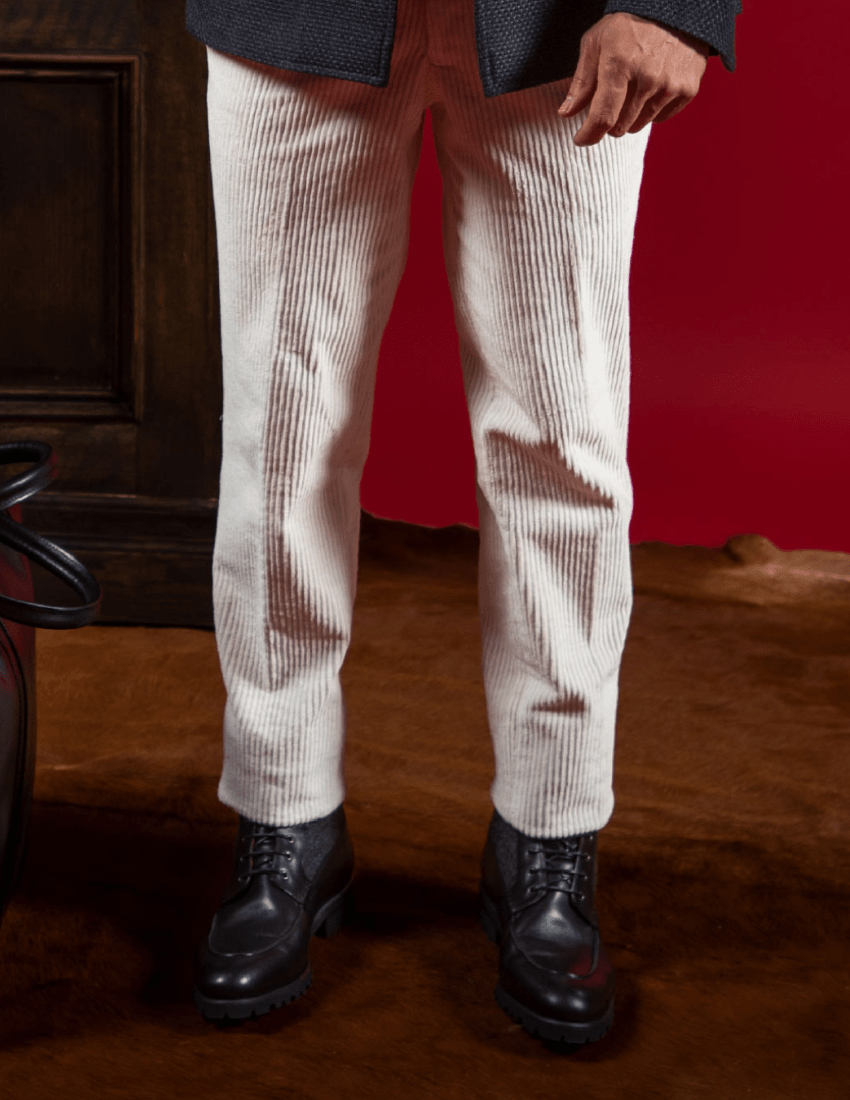 What is Corduroy?
Corduroy consists of raised rows of velveteen cotton created by a process known as tufting, which lends to its unique texture. The fabric is defined by its wale count which refers to the number of ridges that can fit within one inch; a lower wale count means a wider cord. Corduroy is an optimal winter fabric because it's thick, soft, and can keep you warm in cold temperatures. The fabric is also extremely versatile which is why a variety of winter garments are constructed from it.
Corduroy Garments to Wear This Winter
Jackets
Corduroy jackets come in a variety of styles from blazers to overcoats. Layer your corduroy jacket over knitwear such as a cashmere sweater or roll neck sweater. Add a pair of jeans and Chelsea boots for the ideal winter layered look.
Trousers
Corduroy trousers look great when paired with a crewneck sweater and Chelsea boots. For an elevated business casual look, wear your corduroy pants with an unconstructed sport coat with patch pockets. For a business formal look, pair your corduroy trousers with a double breasted blazer.