Prints and patterns are becoming increasingly popular in men's fashion, as they can add depth, personality, and style to any outfit. If you feel hesitant or unsure about incorporating them into your wardrobe, read our blog for practical tips and style inspiration on how you can confidently wear unique designs.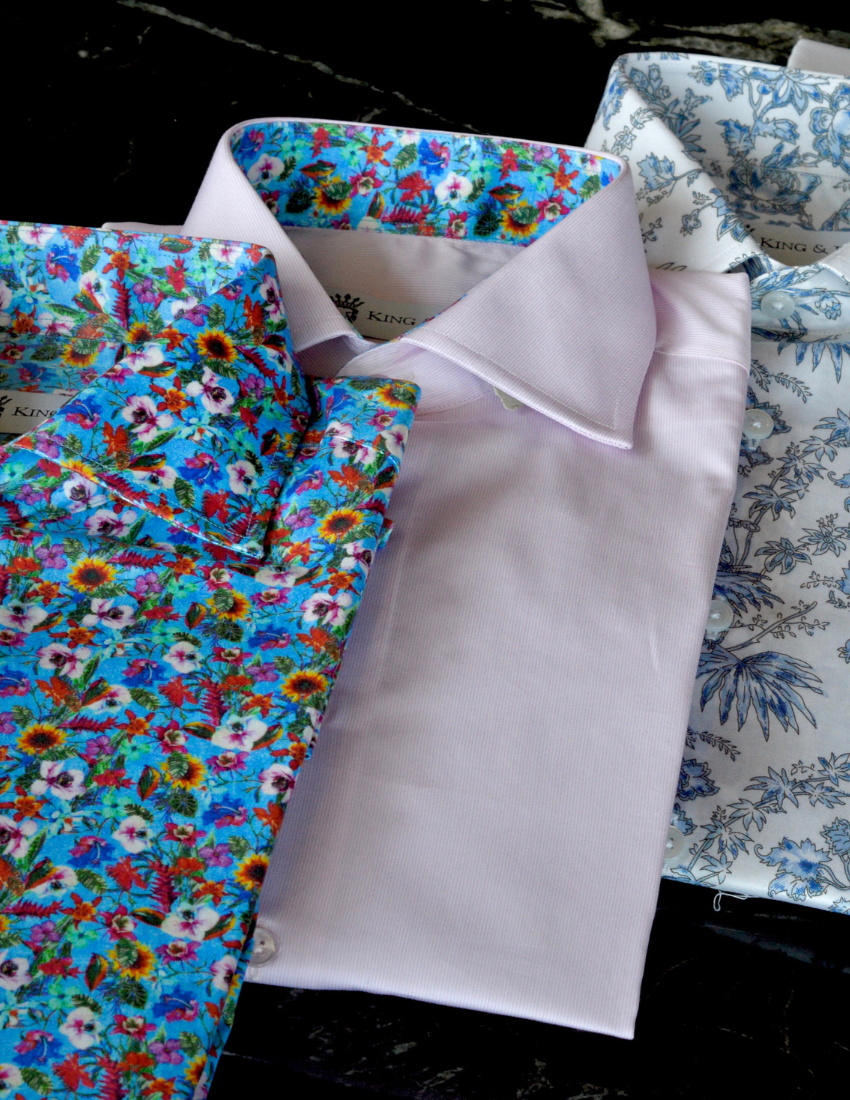 Mastering the Art of Prints & Patterns
Men should embrace the boldness and creativity of prints and patterns, as they add a touch of individuality and flair to their style. Whether it's a sophisticated paisley tie, a playful floral shirt, or a modern geometric pocket square, incorporating unique fabric designs into men's fashion showcases a willingness to take risks and break away from the mundane. 
Men's Fashion Tips for Embracing Prints and Patterns
Tip 1: Understand the Basics
Prints and patterns come in various types, such as stripes, plaids, polka dots, florals, geometric prints, and animal prints. Understanding the characteristics and style of each type can help you incorporate them into your outfits with ease. For example, stripes and plaids are versatile and timeless, while florals and geometric prints can add a touch of creativity and modernity to your look.
Tip 2: Start Small
If you're new to prints and patterns, a great way to start is by incorporating them in accessories like ties, pocket squares, socks, and scarves. For instance, a striped tie or a floral pocket square can instantly add visual interest to a solid-coloured suit. Remember to choose designs that complement the colours of your outfit and opt for smaller-scale patterns for a subtle yet stylish touch.
Tip 3: Graduate to Clothing
Once you feel more comfortable with accessories that are colourfully designed, you can start incorporating patterns into clothing like shirts, pants, and jackets. To create a cohesive look, pair prints with solid-coloured clothing. For example, a plaid shirt can be paired with khaki pants, or a floral shirt can be worn with denim jeans. Experiment with different combinations to find what suits your style best.
Tip 4: Try Statement Pieces
If you're feeling more adventurous, you can try statement pieces with bold prints and patterns. A statement shirt, blazer, or even a full suit in a unique print or pattern are stylish choices. When wearing a statement piece, keep the rest of your outfit simple and let the print or pattern take centre stage. Pay attention to the fit to ensure a polished look.
Tip 5: Confidence is Key
The key to wearing prints and patterns with confidence is owning your style. Embrace your unique sense of style, and don't be afraid to experiment and have fun. Remember that confidence is the ultimate accessory that can make any outfit look stylish. Regardless of your body shape, age, or personal style, wear prints and patterns with confidence, and you'll stand out in the crowd.
Prints and patterns can be a fantastic way for men to elevate their style and add a touch of personality to their outfits. Fashion is all about expressing your individuality and having fun with your personal style. 
We offer a diverse selection of distinctive fabrics that can be transformed into stunning statement pieces. Contact us.
---
More King & Bay Men's Style Advice