Wedding Collection 2021: Be Timeless
At King & Bay, we can imagine our clients dressing like Gatsby might have while he was courting Daisy during the 1920s – in a suit which looks equally perfect 100 years later at the tail end of a global pandemic. To us, a timeless is, well, timeless.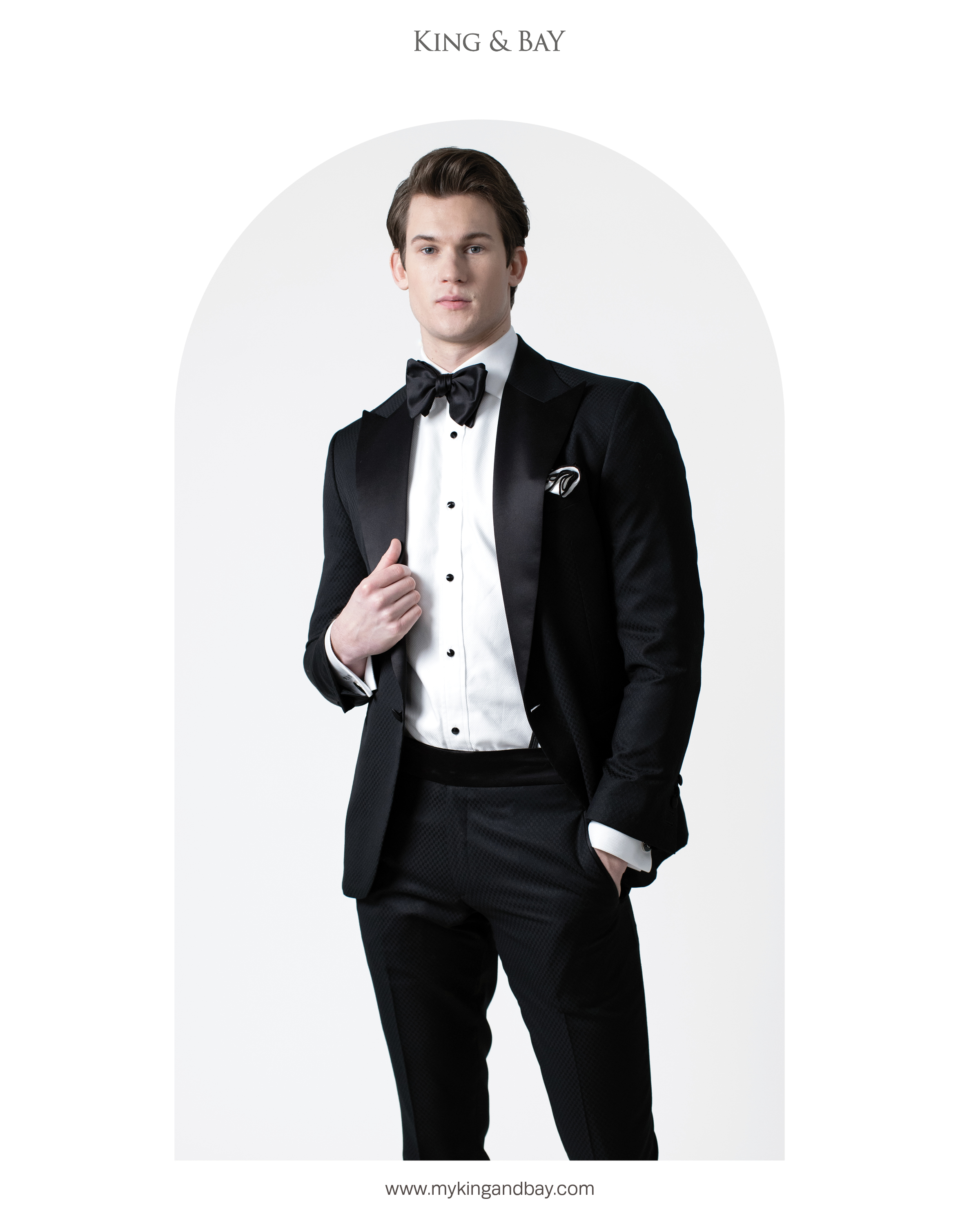 Timeless Evening Look
Nothing is more timeless than a groom in a formal black tuxedo. As the quintessential evening look, the black tuxedo will stand the test of time and will be as formal today as it will be generations from now.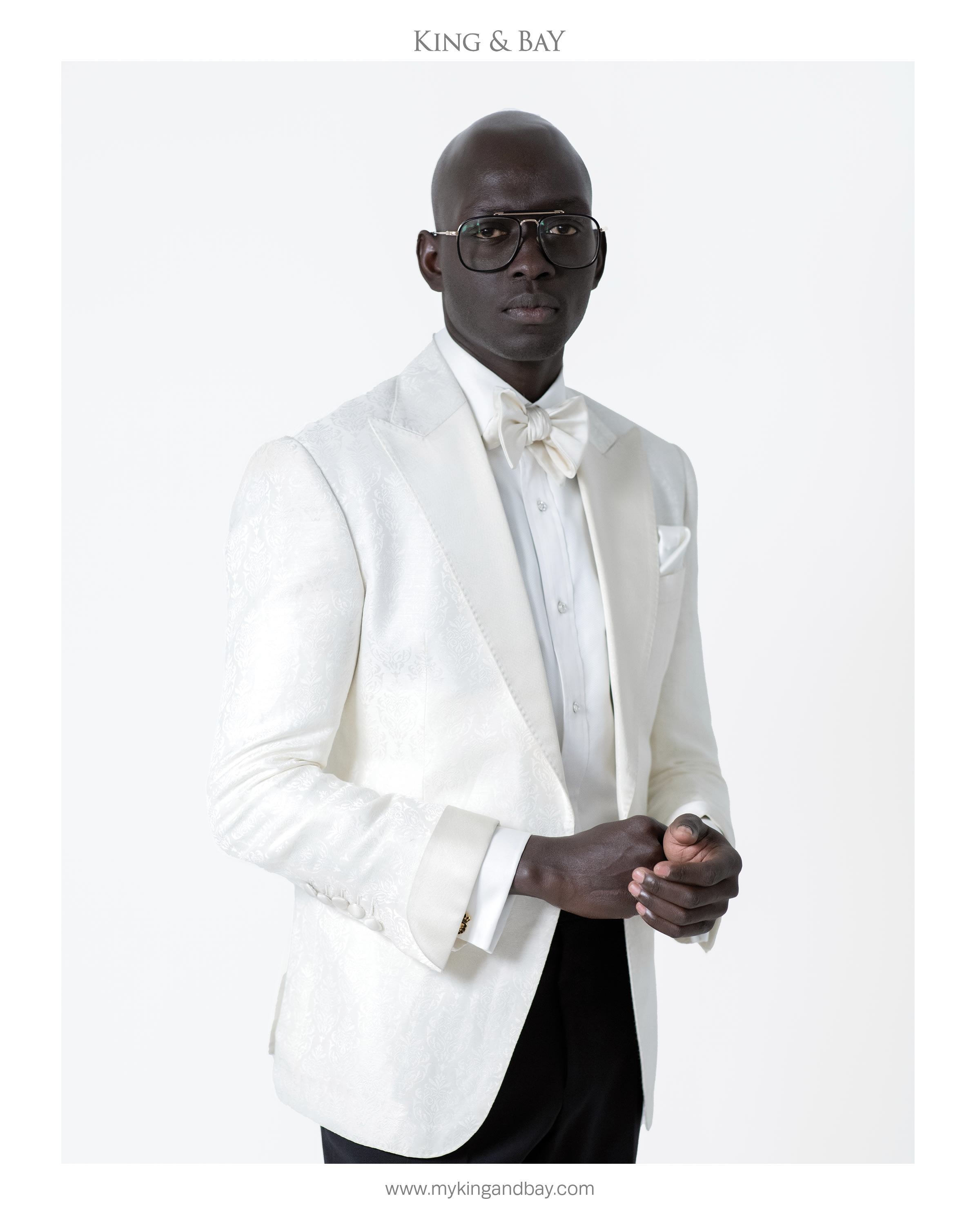 Alternative to a Classic
Ivory has been synonymous with weddings for a long time. The first shade that comes to mind when thinking of a wedding is white. Grooms have been opting for formal ivory dinner jackets as alternatives to a black tuxedo to showcase the formality of their big day and to stand out from their guests.
Book your Wedding Style consultation.
Contemporary
Many men have been looking for new ways to modernize the black tuxedo. With a double breasted closure, additional tonal pattern and shorter cut trouser, this modernizes a classic look while staying true to the themes that made it classic.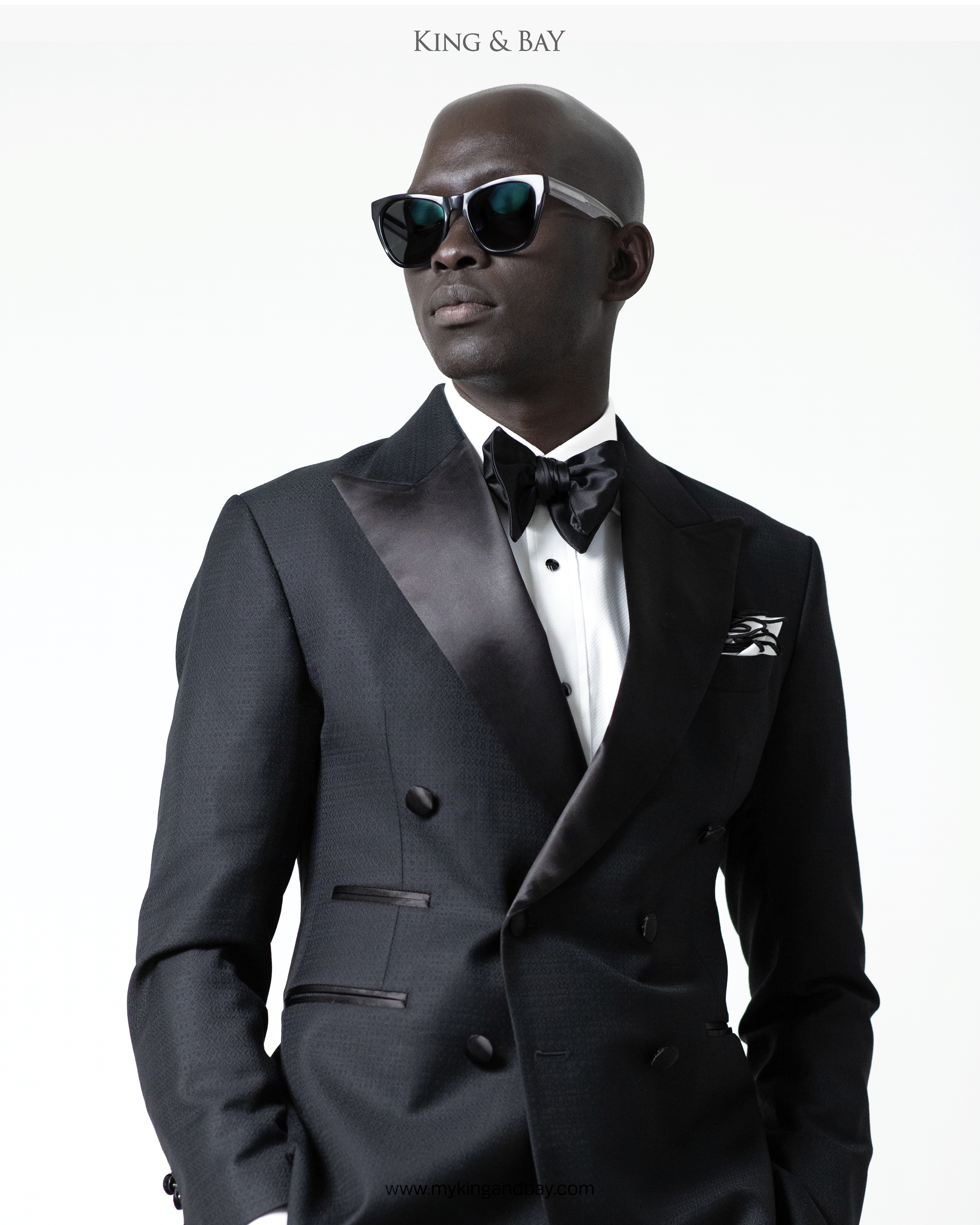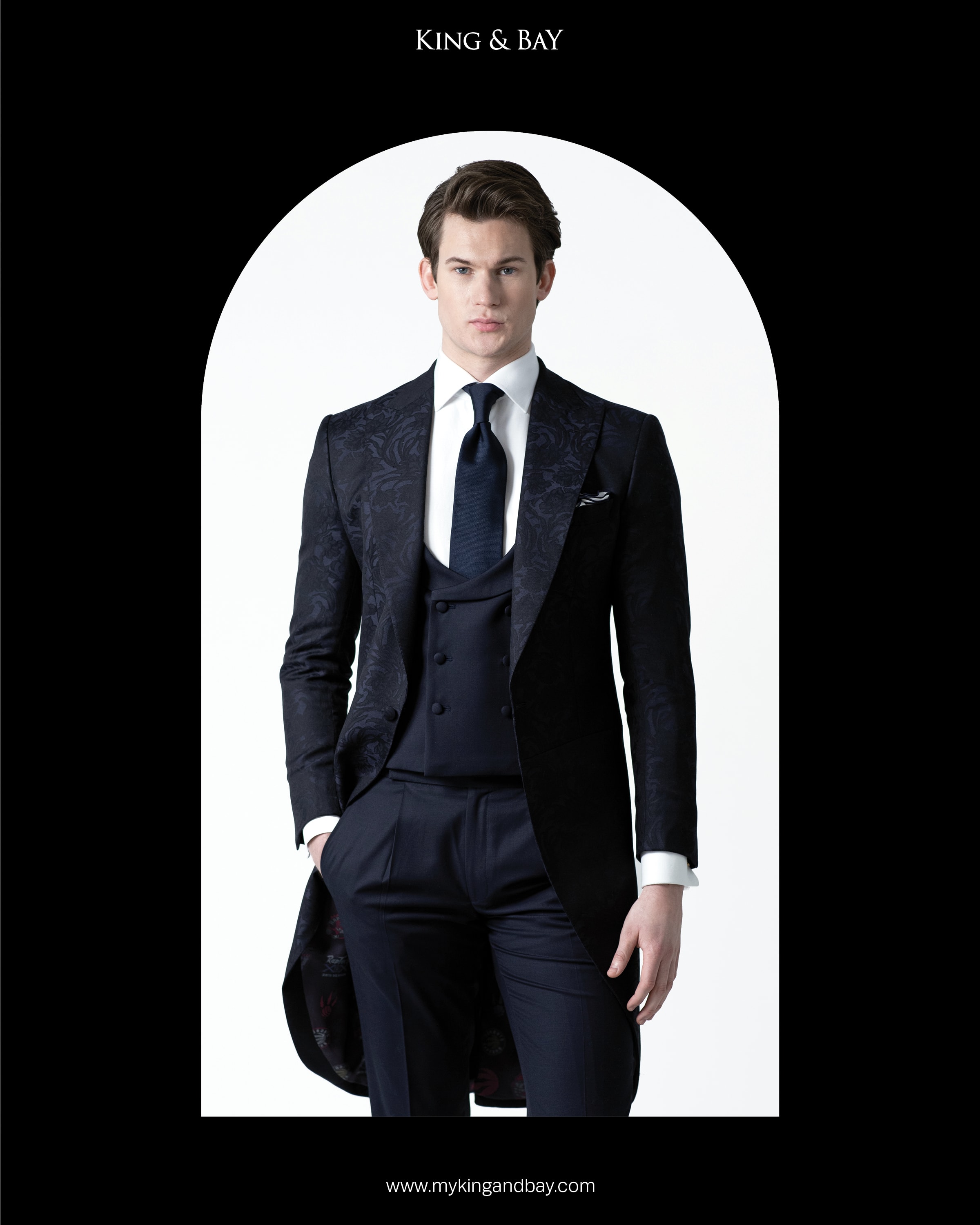 Royalty
As couples venture into new territory with different themes and color palettes, a groom may want to elevate their look to suit royalty. The Morning Coat is the single most formal garment a man can own. Synonymous with both royalty and formality, a groom will surely stand out among their guests by choosing to wear a morning coat to their ceremony.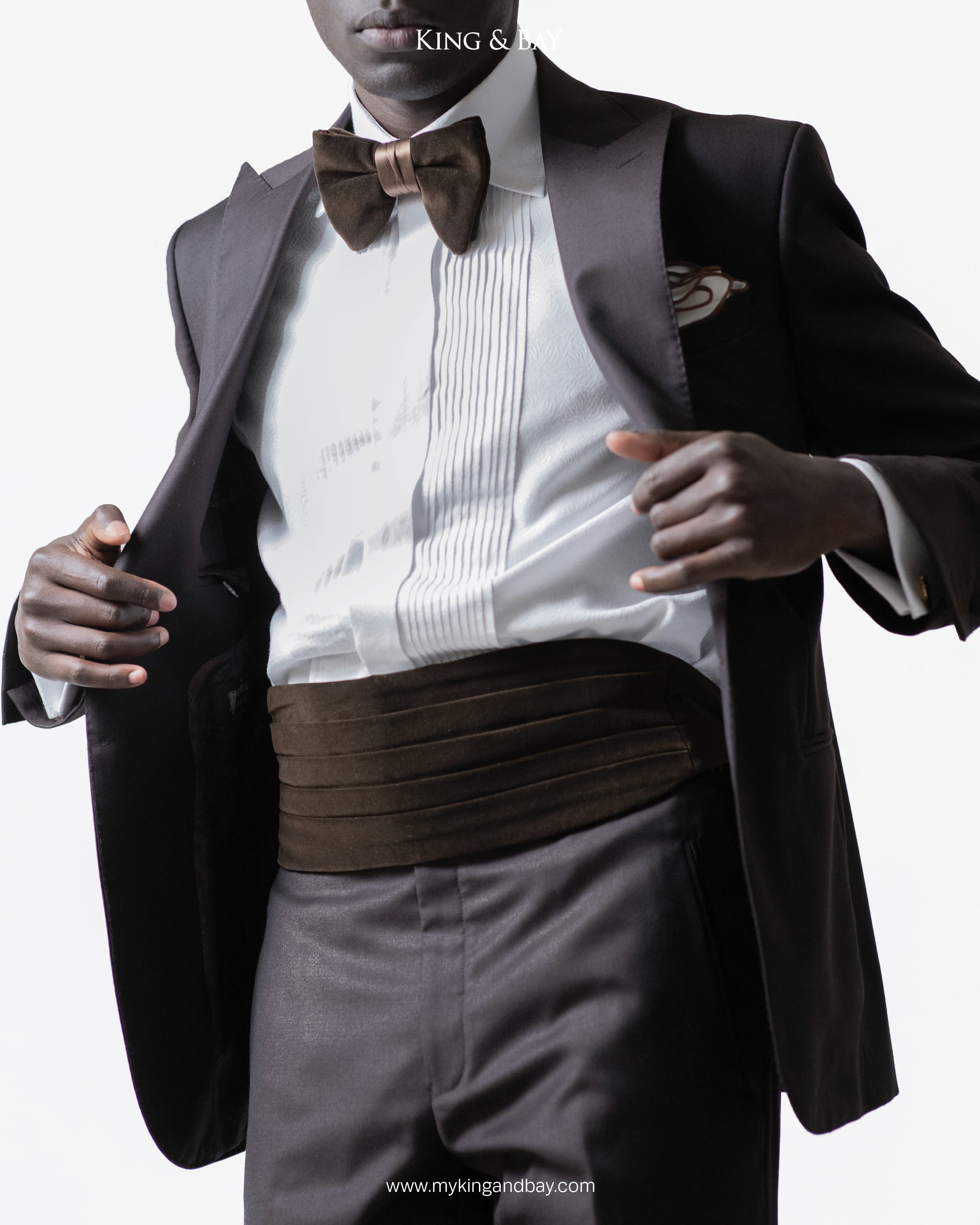 Rules Are Meant To Be Broken
The juxtaposition of a formal look crafted using an informal colour tone is the beauty behind breaking the rules of menswear. Brown is often seen as a casual colour tone, mostly saved for day time outfits. However, this deep chocolate brown formal suit is dressed up using the most formal pairings including a pleated tuxedo shirt, velvet cummerbund and a velvet bow tie.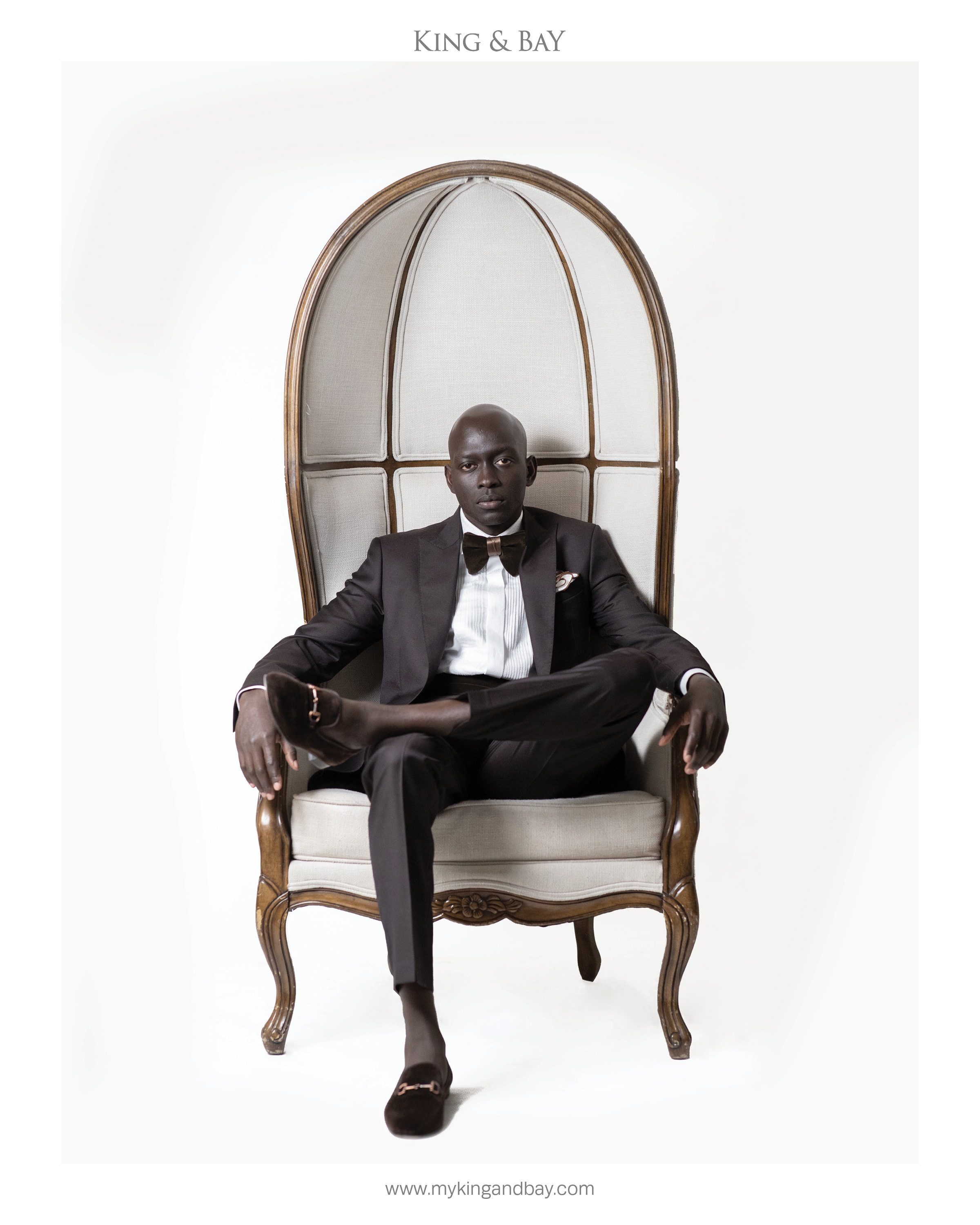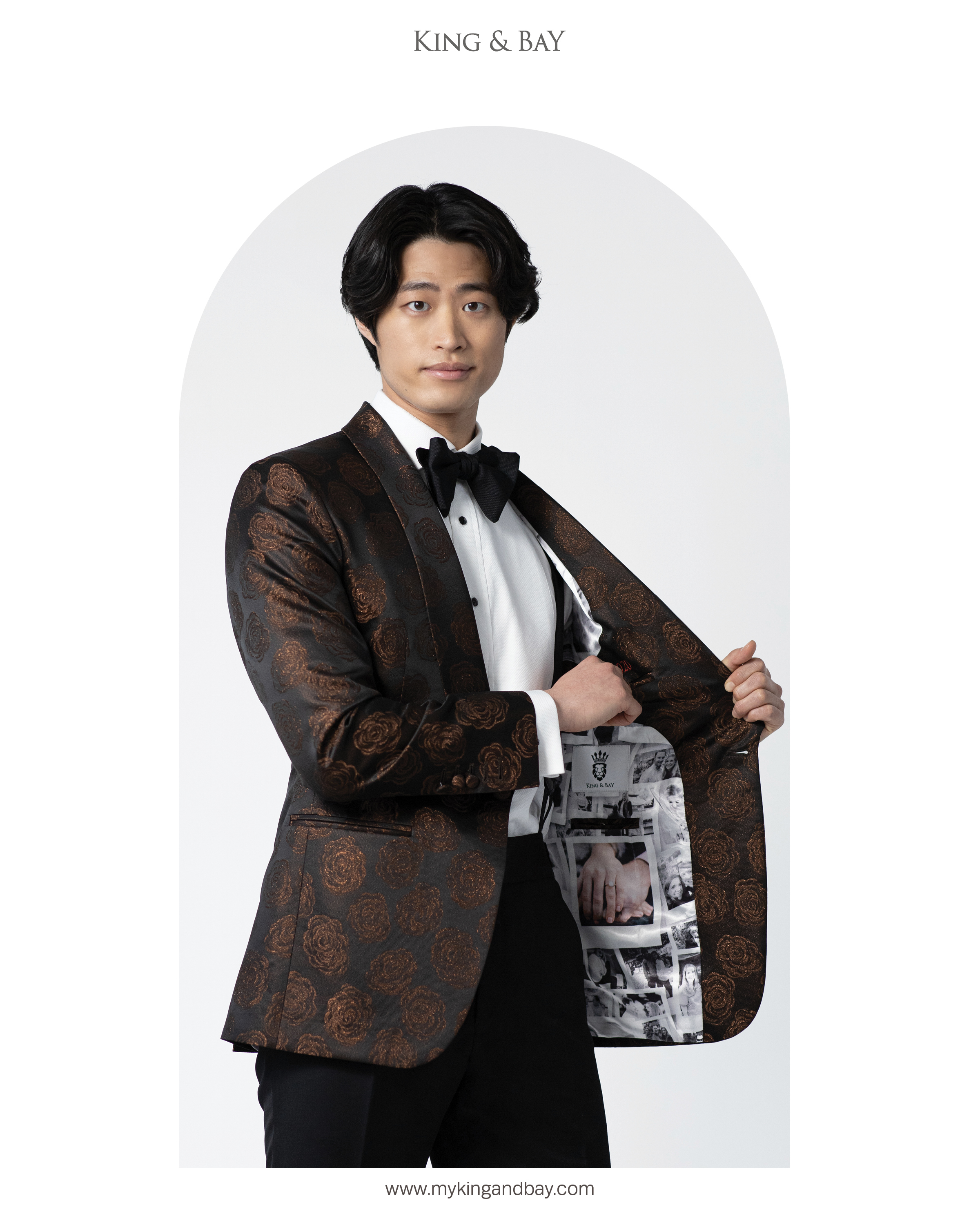 Thematic
Every design detail of this Copper Rose Jacquard Smoking Jacket emulates the theme of romance. From the elegant rose design that glistens in the evening light to the custom polaroid lining featuring the couple's engagement photos, this jacket is everything a groom could want in order to impress his bride for their reception.